JOIN US AS WE
CELEBRATE
40 YEARS OF GIVING.
Since 1977 we've been an active community builder and supporter of charities and nonprofit organizations.
To honour the home buyers who help us to do what we do best, we have introduced 40 Years of Giving, a special initiative that will form one aspect of our annual donations to charity. What makes it special is that we will make a donation of $150 per lot or suite in the name of each home buyer in 2017, to a charity they choose from those indicated below.
WHEN YOU PURCHASE A GERANIUM HOME, WE'LL DONATE $150 TO YOUR CHOICE FROM THE CHARITIES BELOW:

CATEGORY: HEALTH
Provides support and assistance to people across Ontario who are affected by dementia. The organization strives to increase awareness about the disease and to fund research to find a cure.
www.alzheimer.ca/en/on

CATEGORY: SOCIAL SERVICES – AT-RISK YOUTH
For 50 years, Amici has provided overnight summer camp experiences to youth between the ages of 7-17 facing financial and social barriers. Working with over 40 partner camps, Amici helps children discover their potential in the unique, skill-building environment of camp.
www.amicicharity.org

CATEGORY: INTERNATIONAL AID
The world's leading independent international medical relief organization, implementing and managing medical projects in close to 70 countries worldwide guided by the principles of independence, neutrality and impartiality in everything that it does.
www.msf.ca

CATEGORY: SOCIAL SERVICES – FOOD BANK – DISTRIBUTOR
A non-profit organization that works with communities and schools to deliver healthy food and food education. FoodShare has pioneered innovative programs like the Good Food Box to impact what kids eat in school, and improve the way people eat and grow food every day.
www.foodshare.net

CATEGORY: SOCIAL SERVICES – CHILDREN'S MENTAL HEALTH
Founded in 1985, the George Hull Centre (GHC)'s mission is to "reduce suffering, provide hope and enhance the quality of life of children, youth and families." GHC offers services to address mental health problems, anxiety, depression, and substance abuse in the GTA.
www.georgehullcentre.on.ca

CATEGORY: SOCIAL SERVICES – HOMELESS
Provides housing and support services aimed at breaking the cycle of homelessness for the most vulnerable. One of Toronto's largest social housing providers, Homes First believes addiction and mental health can't be effectively treated with a person living on the streets.
www.homesfirst.on.ca

CATEGORY: SOCIAL SERVICES – INDIGENOUS EDUCATION
Indspire is an Indigenous-led registered charity that invests in the education of Indigenous people. Serving First Nation, Inuit, and Métis students across Canada, the organization offers financial awards, programs, and resources aiming to close the gap in Indigenous education.
www.indspire.ca

CATEGORY: ENVIRONMENT
Established by renowned anthropologist Jane Goodall, the institute is a global non-profit that empowers people to  make a difference for all living things. The institute encourages communities to protect all animals through education, research, and conservation.
www.janegoodall.ca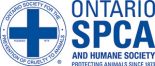 CATEGORY: ANIMAL WELFARE
Founded in 1873, the Ontario Society for the Prevention of Cruelty to Animals (OSPCA) works to eliminate animal abuse and ensure every animal has a home across Ontario. OSPCA envisions a future where all Ontarians respect and appreciate animals.
www.ontariospca.ca

CATEGORY: SOCIAL SERVICES – AT-RISK YOUTH – ARTS
Founded in 1996, SKETCH is a Toronto community arts initiative and a platform for homeless and street involved youth to transform their lives through the arts. SKETCH has engaged over 10,000 young people since opening their doors 20 years ago.
www.sketch.ca

CATEGORY: SPORTS & RECREATION
Dedicated to enriching the lives of individuals with an intellectual disability through active participation in sport. With over 23,000 athletes currently registered Special Olympics delivers world-class sport programs to people with intellectual disabilities across Ontario.
www1.specialolympicsontario.com

CATEGORY: INTERNATIONAL AID – SAFE WATER/HYGIENE & TOILETS
WaterAid Canada (formerly known as WaterCan) works with local organizations in 37 countries such as Nicaragua, Kenya, Uganda and Bangladesh to help the poorest communities set up practical and sustainable water, sanitation and hygiene projects.
www.wateraidcanada.com
40 Years of Giving program available on Geranium homes sold in 2017 only. One donation of $150 per lot or suite is applicable regardless of number of purchasers. Donations will be made in the name of the purchaser(s) only, is non-transferable and cannot be redeemed for cash. See sales representative for complete details. Geranium reserves the right to cancel this program at any time without notice. E.&O.E. April 2017