CONSTRUCTION BEGINS
AT VISTA FLATS & TOWNS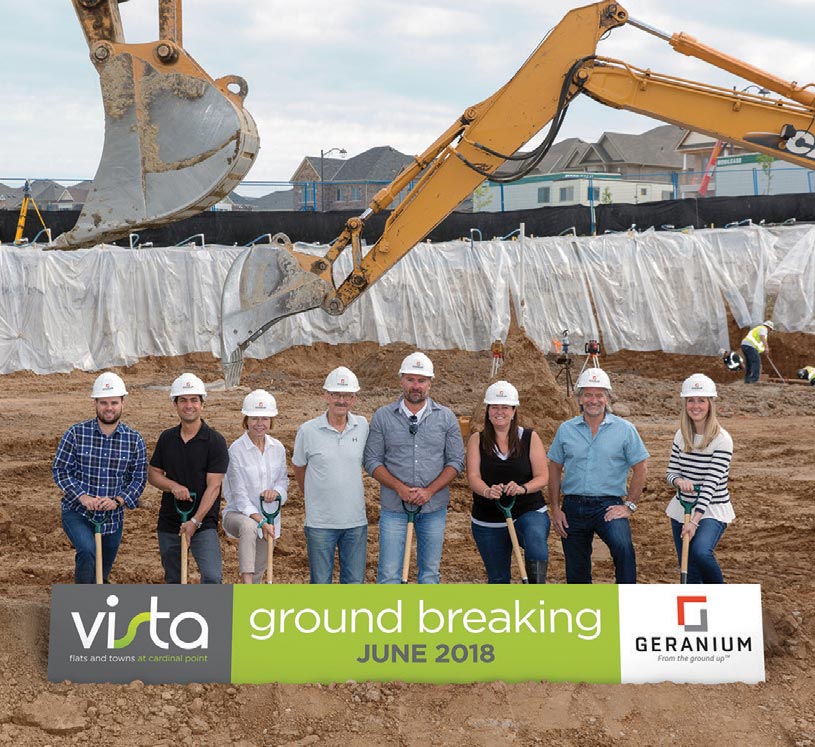 Geranium marks the start of construction at Vista in Stouffville.
Representatives from Geranium gathered to officially mark the start of construction of Vista Flats & Towns
in Whitchurch-Stouffville. The team posed for a photo in the excavated area of what will become the underground parking garage for the residential community.
Vista is Phase 9, and the final phase of Geranium's award-winning The Neighbourhoods of Cardinal Point community, which won Best Places to Grow, Community of the Year from the Building Industry and Land Development Association (BILD) in 2014.
Vista is nestled alongside protected greenspace, a pond (storm water management), adjacent to 30 kilometres of trails, and within a few minutes drive of major shopping, dining, and GO Transit service.