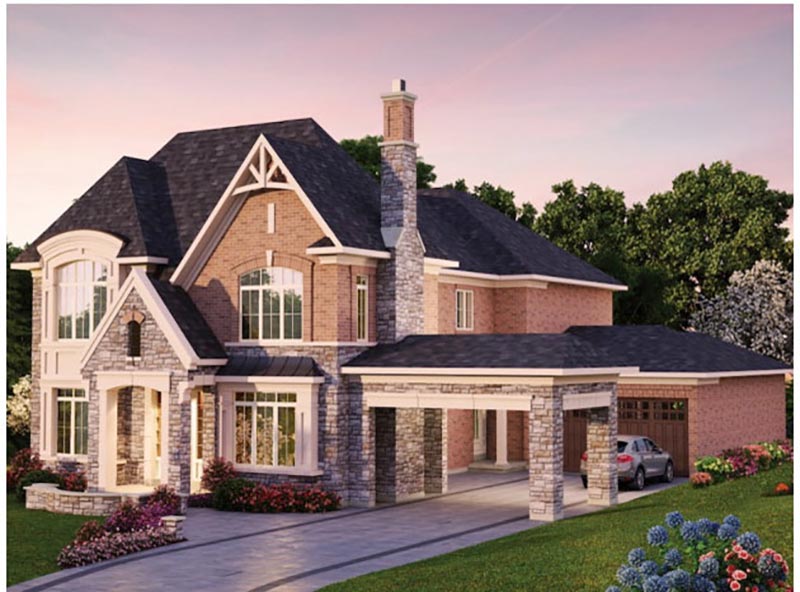 For Sale: Copperstone
By Lisa Van De Ven
Currently in pre-registration, Copperstone is a new low-rise cul-de-sac community in Ballantrae
Price range: Starting at just over $1-million
Location: Lakeshore Road and Highway 48, Ballantrae
Currently in pre-registration, Copperstone is a new low-rise cul-de-sac community in Ballantrae. The site features 18 homes, each set on a lot of approximately half an acre.
Builder/developer Geranium Homes
Building Two-storey and bungalow-loft designs
Suites Four- and five-bedroom detached layouts
Size From 3,000 to almost 5,000 square feet
Occupancy Winter/Spring 2015
Features Homes will have covered rear porches or loggias, nine-foot main- and second-floor ceilings, oak stairs, hardwood flooring (as per plan), granite or marble countertops and central air conditioning. Most homes will have a main-floor mudrooms and second-floor laundry.
Amenities The site is close to golf courses and equestrian facilities, with the amenities of Aurora and Stouffville nearby.
Standouts The project is being built to Energy Star for New Homes standards.
Sales office Located at Forest Trail Estates, on the west side of Highway 48 south of Aurora Road. Open Monday to Wednesday from 1 to 7 p.m., Thursday and Friday by appointment, and weekends and holidays from 11 a.m. to 6 p.m.
Call 905-642-1900 or visit geraniumhomes.com1.
References
1. www.geraniumhomes.com