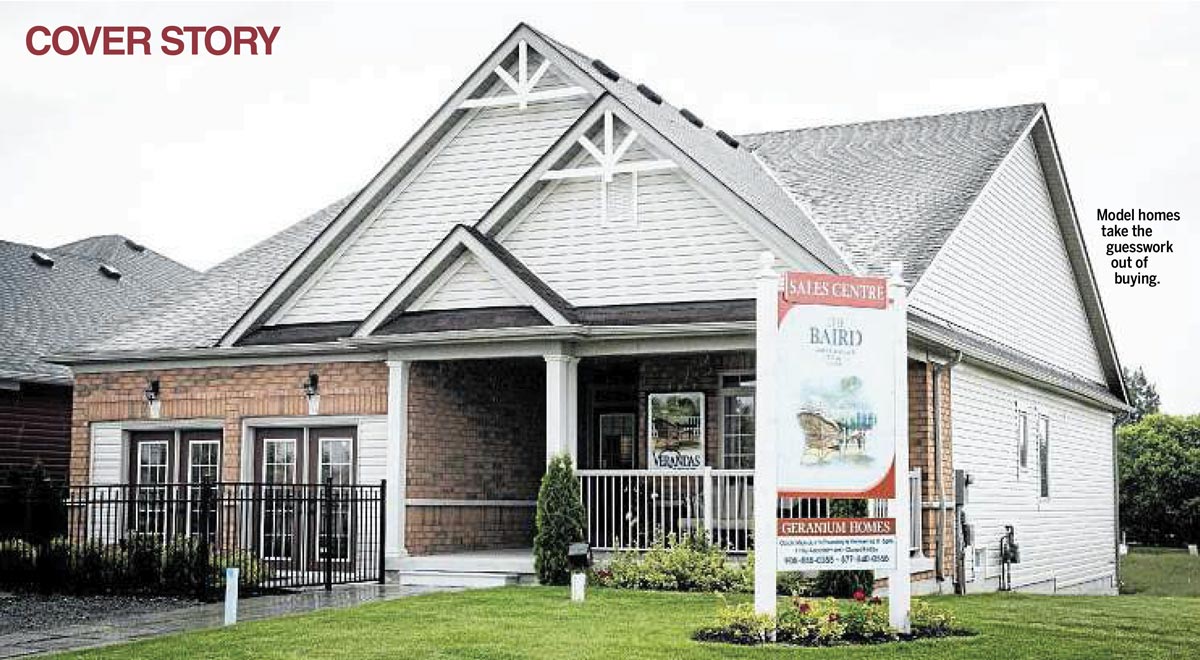 New home buyers find many reasons to choose The Verandas
New home buyers who are looking for excellent design, great value and high-level interior finishes in a superb location are finding it worth their while to travel beyond the Greater Toronto Area.
Award-winning builder Geranium Homes is seeing many from Toronto, Scarborough, Whitby, Ajax and Oshawa buying at its idyllic all bungalow neighbourhood The Verandas in Port Hope.
The location is particularly popular among empty nesters and professional couples who find they can right-size their lifestyle with Geranium's well designed floorplans. The Verandas is also attracting young families who appreciate the variety
of plans and the affordability of these fully detached ENERGY STAR® qualified homes.
"We've had such a great deal of interest in our homes that we recently released our second phase. This new selec-tion of lots has spurred new purchases beyond our initial expectations," says Sue Webb Smith, Geranium's Marketing Director.
Construction is complete on the first residences and owners started to move in to their homes in March. In June, Geranium hosted a neighbourhood barbecue for The Verandas new residents and owners-in-waiting with fall closing dates. "Although the weather didn't cooperate we had a good turnout, great food and music. It was wonderful to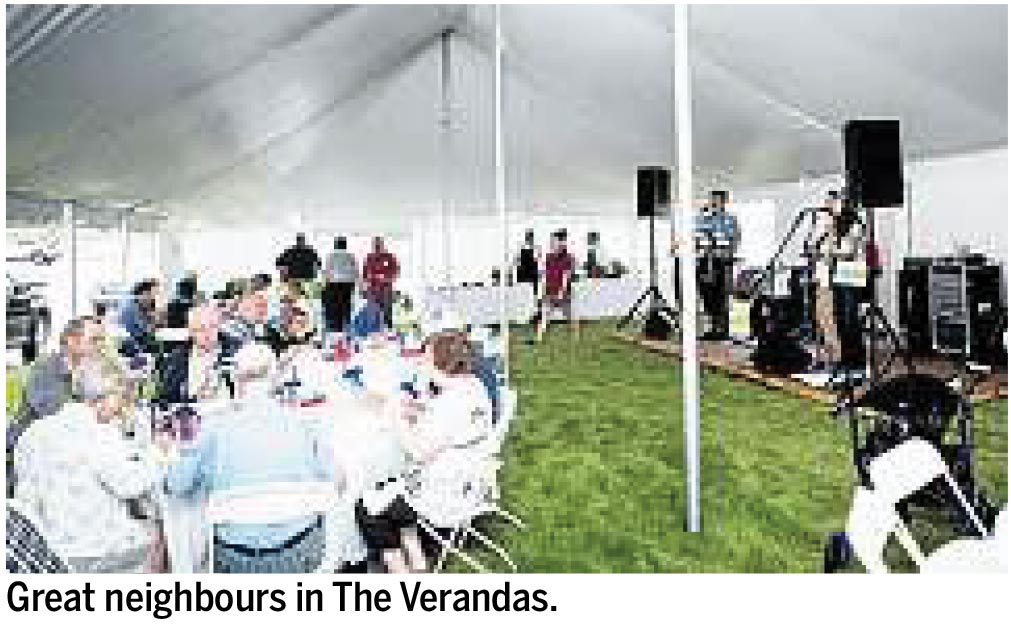 see the community start to gel," adds Sue.
"In September, we will hold one of our Neighbourhoods in Bloom gardening events for everyone who has moved in by that time. We work with Terra Greenhouses and order shrubs, plants and flowering annuals for every home and our staff assists with the delivery of topsoil; everything our owners need to get their gardens started," she adds.
Geranium has opened three fully furnished and
elegantly decorated Models. "Visitors to our models are finding they are able to imagine them-selves living in these homes quite comfortably," says Sue.
The Verandas will have a landscaped park, walking paths and gazebo overlooking a pond and is located just minutes from Port Hope's historic downtown. The 117 homes within this enclave have attractive exteriors featuring covered front porches, double car garages and heritage influenced
maintenance-free materials designed for beautiful streetscapes. Set on 42' and 48' lots, ten different bungalow floorplans of two- and three-bedrooms have been designed with optional plans for more variety and choice; including finished basement areas. Sizes range from 1,118 sq. ft. up to 2,397 sq. ft. (with optional finished lower level included). Prices range from$277,900 to $370,900.
In addition to excellent construction standards, Gera-nium's homes are ENERGY STAR® for New Homes qualified, featuring third-party verification and up to 20 percent energy savings (over homes built to Ontario Building Code minimum standards) from the day you move in.
Geranium Homes has been creating family neighbourhoods across Ontario for 35 years. In 2012, Geranium Homes won top industry awards: receiving The Building Industry and Land Development (BILD) Association's "Home Builder of the Year" and the 2011 Canadian Home Builders' Association Grand SAM Award.
The Verandas Sales Centre is located on Marsh Road, just west of Toronto Street. Hwy. 401 Exit 461 Welcome/Port Hope. Hours are 11.00 am to 5 p.m. Saturday to Thursday. Closed Friday. Call 1-877-540-0555 or visit geraniumhomes.com.
— Courtesy of
Geranium Homes
The ENERGY STAR® mark is administered and promoted in Canada by Natural Resources Canada. Used with permission.