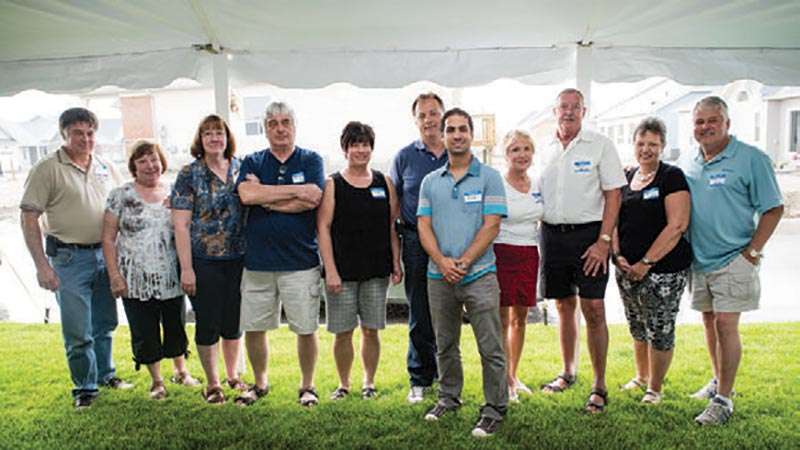 Boaz Feiner, front, president of Geranium's housing division, welcomes homeowners to a barbecue at The Verandas in Port Hope.
Torrential rain did not deter homeowners of The Verandas in Port Hope from attending a Welcome to the Neighbourhood Barbecue hosted by Geranium Homes in June.
"We had a good representation from both those who have moved in and others waiting for their homes to be built and completed this fall," said Sue Webb Smith, Geranium's marketing director.
"We always host community get-togethers for our homebuyers and find it really helps when neighbours meet one another even before they move in to their homes."
A second phase offering new 48- and 42-foot lots was released for sale during the weekend and many who came to view Phase 2 stayed for the barbecue.
1.877.540.0555
geraniumhomes.com