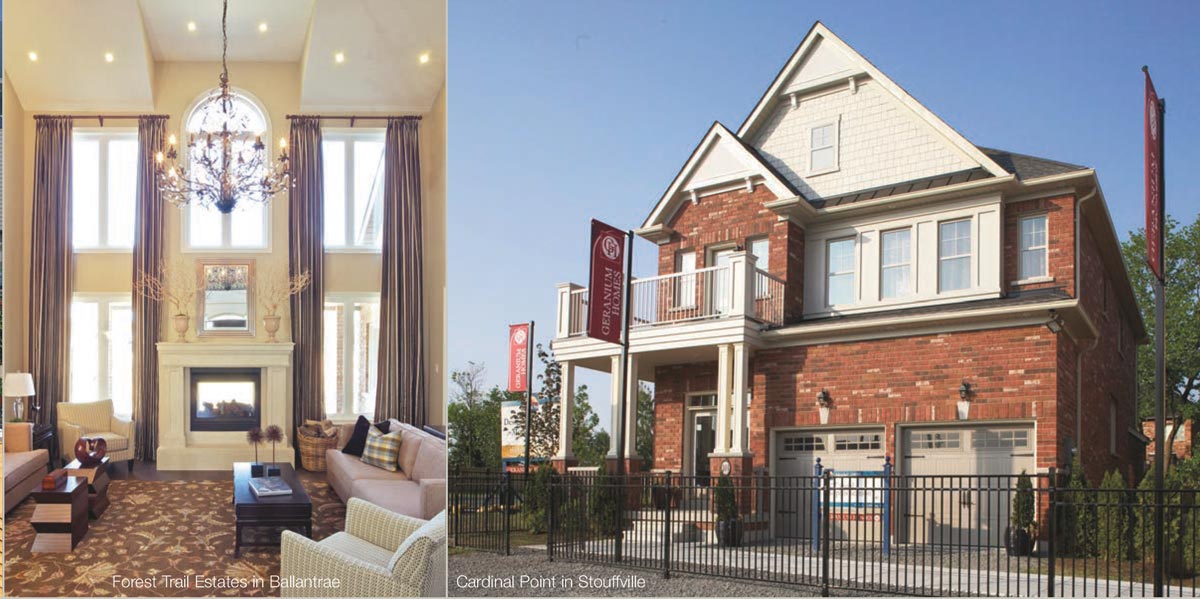 Today, construction of the resort has begun with excavation of the marina and sculpting of the golf course. Geranium Corporation has successfully unveiled its plans for Friday Harbour and is now offering the first ownership opportunity. Families who desire a close and convenient year-round escape were among the first to buy.
Move-up opportunities
If your family has outgrown your present home and your goal is to move to a more spacious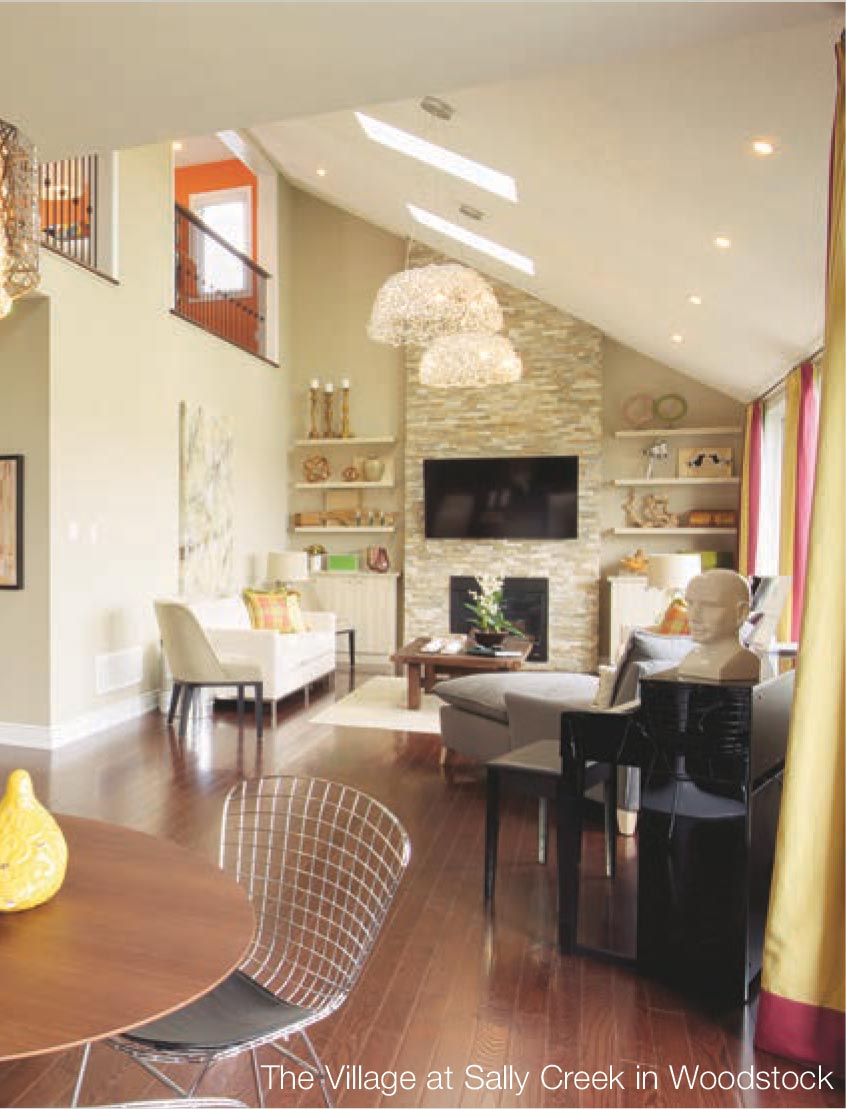 residence, Forest Trail Estates in Ballantrae may be exactly what you desire. Just a handful of expansive lots remain in this enclave of magnificent homes, bordering the Oak Ridges Moraine. Forest Trail offers homes for those who would enjoy living in a custom-home environment with the convenience of a well-serviced location. Prices start at $1,285,000, and Model Homes are open to view.
Geranium is now accepting registrations for Copperstone, a majestic sequel to Forest Trail Estates. Copperstone will offer a quiet setting with a limited edition of grand homes on oversized lots in Ballantrae, just minutes to urban amenities in Aurora and Stouffville. A perfect blend of superb architecture, exquisite designs and deluxe features, Copperstone residences will be ENERGY STAR® for New Homes qualified.
Located close to Stouffville's Main Street, Phase V of The Neighbourhoods of Cardinal Point provides the opportunity to move up to a spacious, energy efficient home on a 38- or 42-foot lot, priced from $575,000. Cardinal Point is a master-planned community with schools, parks and shops nearby, and is adjacent to a natural ravine. Visit two beautiful Model Homes.
First home opportunity
Coming soon to Stouffville, Geranium will soon introduce a new style of urban architecture. The
UpTownes at Cardinal Point will herald the arrival of a new ownership opportunity in unique freehold-condo, back-to-back and back-to-back stacked urban towns. Register at geraniumhomes.com.
Geranium Homes was BILD's 2012 Home Builder of The Year and Canadian Home Builder Association's Grand Sam Award Winner. The Housing Division of Geranium Corporation, a fully integrated land development and building company, has been creating family communities for 35 years.
The Village at Sally Creek, Woodstock
519.290.3466
The Verandas, Port Hope
905.885.0555 or
877.540.0555
Friday Harbour, Innisfil
647.351.0991 or
1.855.351.0991
Forest Trail Estates, Ballantrae
905.642.1900
The Neighbourhoods
of Cardinal Point, Stouffville
905.640.9999
geraniumhomes.com