Stouffville Food Bank receives $4,675 from food drive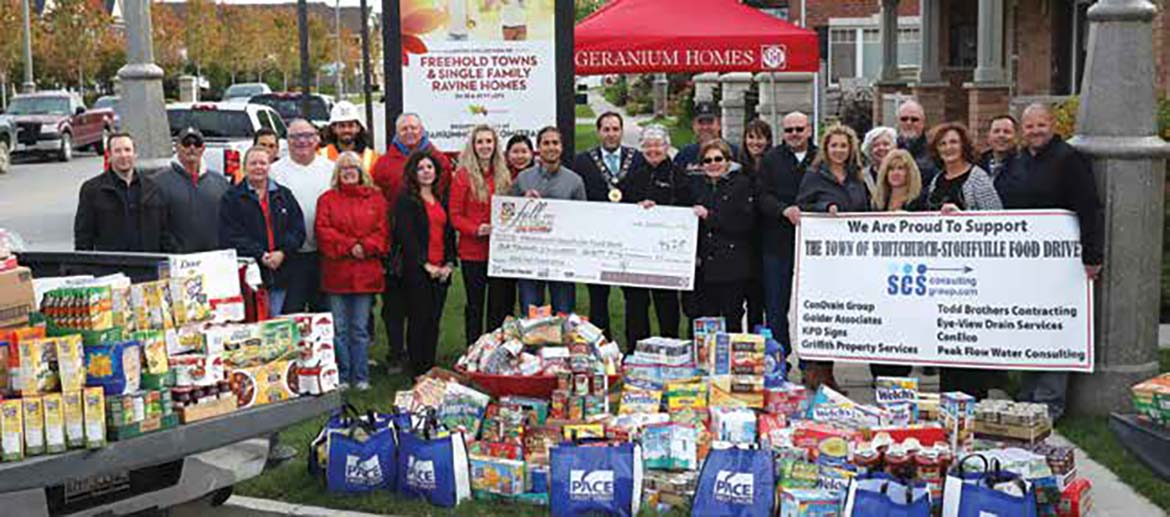 Mayor Justin Altmann (centre) with Marion Wells and Jean Noble of the Food Bank (to his right) and Boaz Feiner and Stephanie Lane of Geranium Homes (to his left.)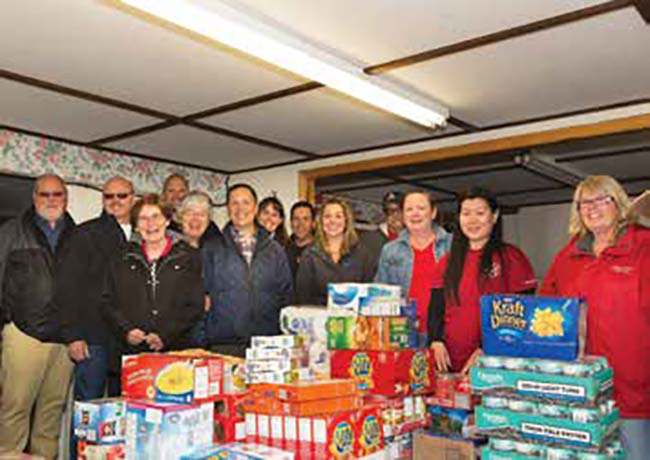 Food donations replenish the Food Bank shelves in Ballantrae.
LIKE MANY SOCIAL services, the Whitchurch-Stouffville Food Bank has witnessed a steady increase in the number of families it serves over the past decade. Fortunately for this volunteer-run organization, Geranium Homes has continued to raise awareness and make an annual donation of funds and non-perishable food items through its Fall Food Drive, now in its seventh year.
Food bank executive director Marion Wells and treasurer Jean Noble recently accepted a cheque for a total of $4,675 along with many truckloads of food. Each year Geranium promotes the food drive to residents of Cardinal Point, as well as its trades and suppliers that work on the company's Stouffville new-home sites. The list includes SCS Consulting Group, James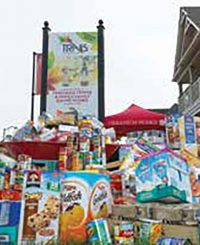 Total funds raised in seven years through Geranium Homes' Fall Food Drive initiative reaches almost $46,000.
Hardie Building Products, PACE Credit Union and many others who always come through with a large contribution.
"Every year we have more families coming to the Food Bank for assistance. Without the generosity of companies like Geranium Homes, as well as the individuals who contribute throughout the year, our shelves would be bare," said Wells.
Whitchurch-Stouffville mayor, Justin Altmann, was also on hand for the donation. The seven-year total of funds raised by Geranium Homes is almost $46,000, which in the hands of the Food Bank, amounts to one-and-a-half times through careful purchasing.