Our team is a huge part of what makes us successful and, while you may never have the chance to meet us all in person, this space is an introduction. Check back frequently, we'll be adding many more profiles.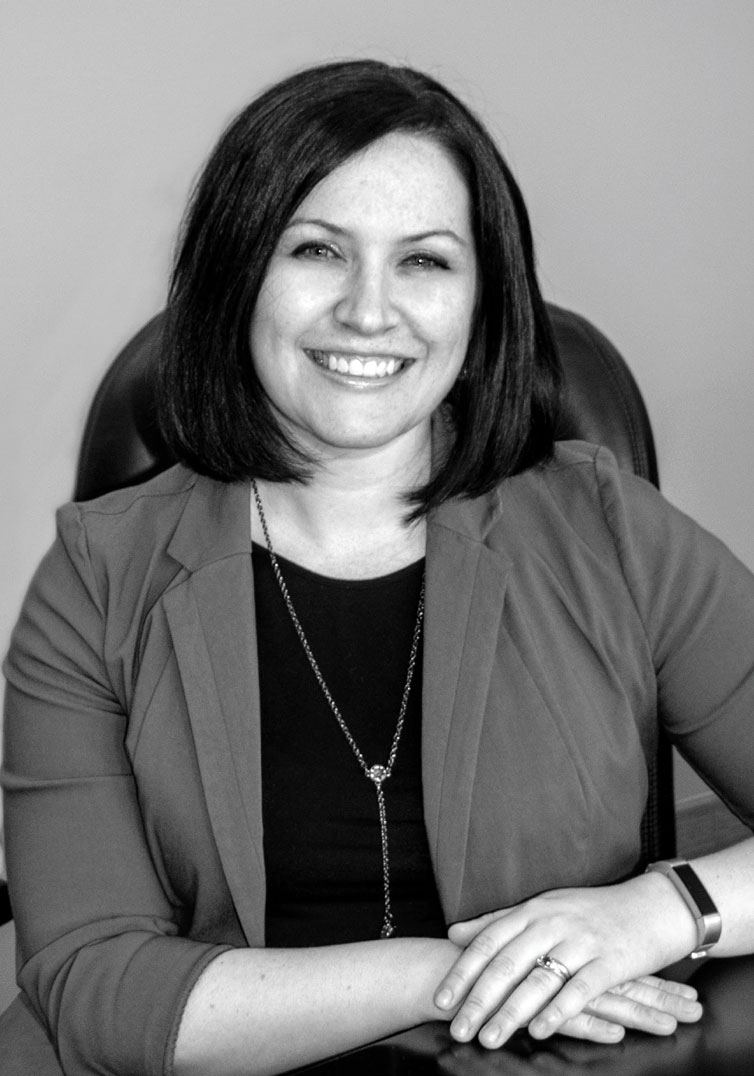 CHRISTINE FLYNN
Business Systems & Process Coordinator
Christine has had a very exciting few years. She had a son, got married, and joined the Geranium team in January 2018 as Business Systems & Process Coordinator. Her role consists of interacting with all departments, something she greatly enjoys. Working as an administrator of the system, Christine is responsible for setting up and maintaining new projects and users in Geranium's computer database, as well as testing, training, and implementing new aspects of the system. Another important part of Christine's role is the creation of different system reporting tools. She will create new reports and enhance existing ones to be utilized by different departments and users, with the goal of helping to guide decision-making processes through simplified and streamlined reporting.
Christine describes her responsibilities as task-oriented. System maintenance, user access and securities, and helping to keep all computer systems up-to-date with the newest technology, are all tasks Christine may come across in her day-to-day. Further, Christine works on IT-related tasks, such as setting up new computer equipment, providing an orientation to new users, and maintaining a computer inventory database. Christine is very interested in computer coding and always works to further her knowledge base, currently learning about programming and gaining system experience.
Before joining Geranium, Christine worked in retail as an Operations Coordinator, working with systems and store communications, as well as investigation work and bank reconciliation.
Christine enjoys spending her relaxation time reading and loves to unwind at Scandinave Spa in Blue Mountain. Her favourite music group is Dave Matthews Band, whom she has seen live multiple times. She is an active participant in CIBC's Run for the Cure, a charity very close to her heart. Christine admires Geranium for supporting community initiatives, as it makes going to work every day feel extra special knowing that she works in an environment full of caring individuals. In her spare time, Christine enjoys exercising her creative side by designing wedding and event stationery for family and friends. If she could travel to anywhere in the world, she would go to Banff and Lake Louise, as she and her husband love exploring scenic destinations.
Fun Facts about Christine:
Christine's two words to describe Geranium: Personal and Engaging
Favourite Book: Pride and Prejudice by Jane Austen
Favourite Movie: The Shawshank Redemption
Favourite Sports Team: Montreal Canadiens
Greatest invention by mankind: Penicillin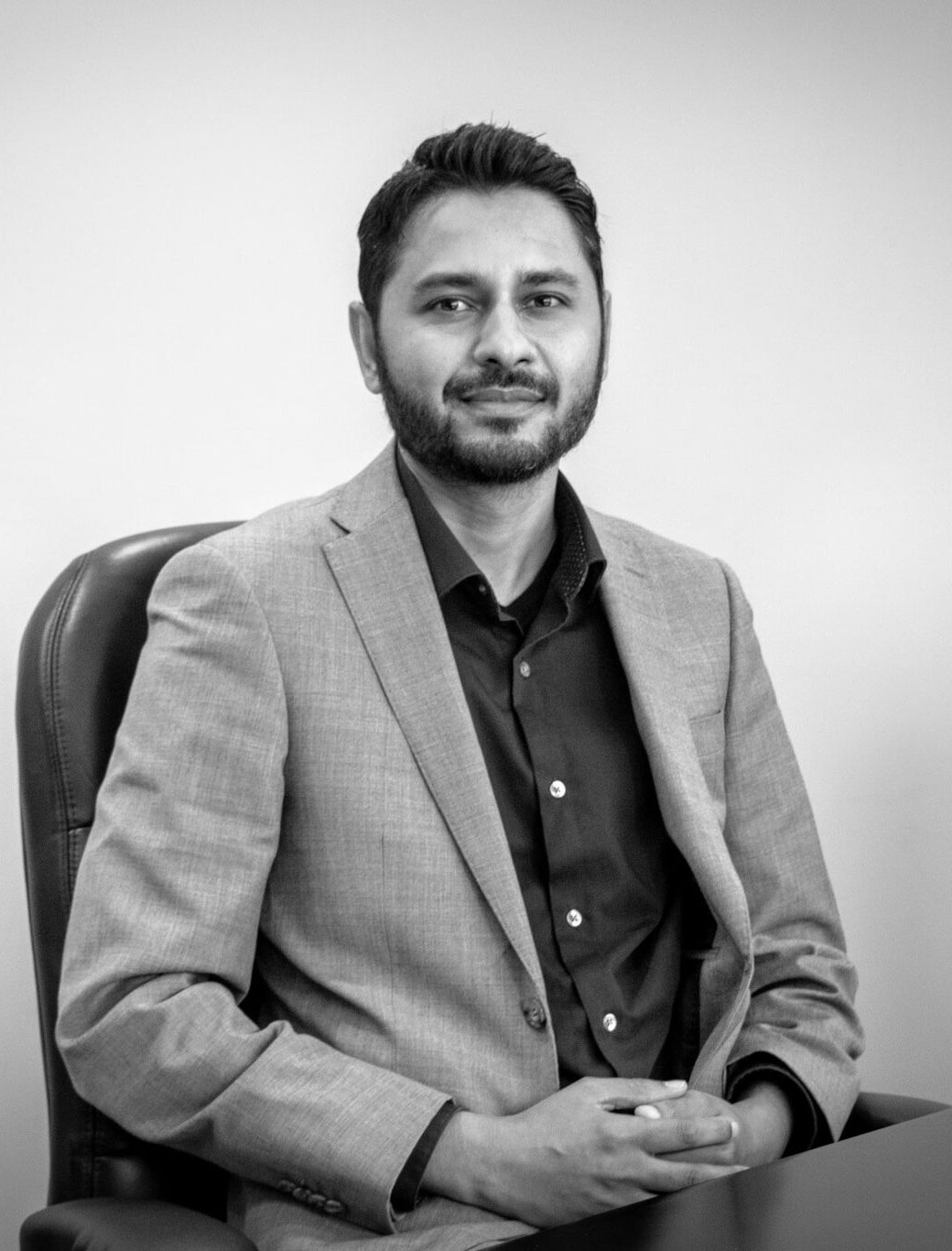 MOSHIN SHERI
Manager of Planning and Financial Analysis
Moshin joined Geranium in May 2016 as Manager of Planning and Financial Analysis. His role is heavily involved in three core areas of Geranium: accounting, finance and investor relations. Prior to Geranium, Moshin held similar advanced positions in finance and accounting.
Moshin enjoys working closely with the company's investors and partners, as he able to learn from them, drawing on their wide-ranging expertise and insight. No two days are the same for Moshin, with various requests and changing task priorities. With the growth and progress of the company, Moshin has grown the finance department and his team, which provides more support to other departments.
Moshin was raised in South Africa, later moving to Hamilton, Ontario, and now resides in the eastern part of the GTA with his family.
Moshin and his wife have two young children – a boy and a girl – and leisure time revolves around the home and various children's activities such as swimming and soccer, as well as simply kicking a ball around outside.
Moshin is a volunteer mentor with the Chartered Professional Accountants Association where he assists those in achieving their practical experience and helps them focus in their discipline, mentoring them towards final education completion.
Curious by nature, Moshin owns a motorcycle which he has taken apart the engine and rebuilt. He also has an interest in cars and enjoys working on them.
Fun Facts about Moshin:
Moshin's two words to describe Geranium: Rewarding and Energetic
Favourite Movie: Gone in 60 Seconds
If Moshin could meet a historical figure it would be: Nelson Mandela
If Moshin could have a superpower, it would be: Flying
Shopping Preference, online or in store: online – not keen on malls.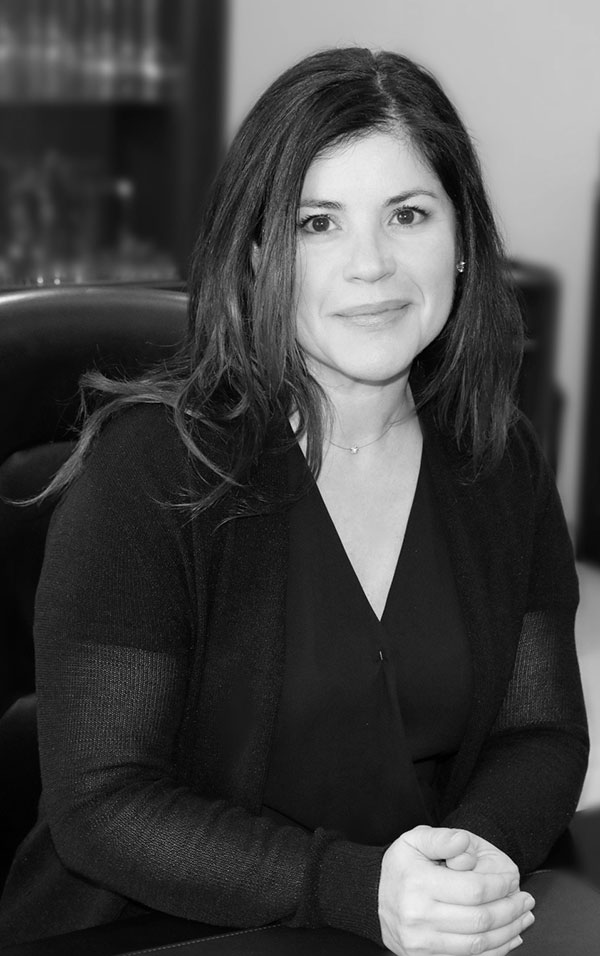 At 17, Diana Sousa signed on as an Army Reservist, completing 'boot camp' training side-by-side with few other women and young men twice her size. It was the first year women could join the artillery and she was a gunner. Today, she describes the experience as life changing although not necessarily a prerequisite for the role she has at Geranium; but it didn't hurt!
She is a graduate of Ryerson University in Urban and Regional Planning and boasts a resume of work experience in construction, accounting as well as sales and marketing. With 3 years experience as a project coordinator and an additional 5 years as a contracts manager for a low-rise residential builder, Diana brought that experience to Geranium as Contracts Manager in early 2011.
It's the variety of the work that keeps her interested as well as the unexpected days where priorities change. At any time, she could be working on tenders for a new neighbourhood, reviewing quotes, awarding contracts, communicating with trades and suppliers, and liaising with colleagues in estimating, customer care and site staff. Diana's accounting skills come in handy with budgeting. She also oversees the preparation of pricing for the Décor Centre and learns about new products in the market. In 2014 her scope expanded to include Project Manager responsibilities.
When not at work, Diana likes to relax with her husband and two daughters at home. She also likes to cook, read, listen to music of many different genres and see foreign films. Vacation time is spent on country drives, camping and exploring Canadian destinations.
Testing her mettle and wanting to keep fit, Diana was a member of a roller derby league a few years ago. She had to learn to skate, found it exhilarating to compete and truly enjoyed the team aspect of the sport.
Fun Facts about Diana:
Diana's two words to describe Geranium: Supportive and Driven to succeed
Favourite Book: Pride and Prejudice by Jane Austen
Dream: If she could have one super power it would be a Photographic Memory.
Shopping Preference, online or in store: dislikes shopping but would defer to online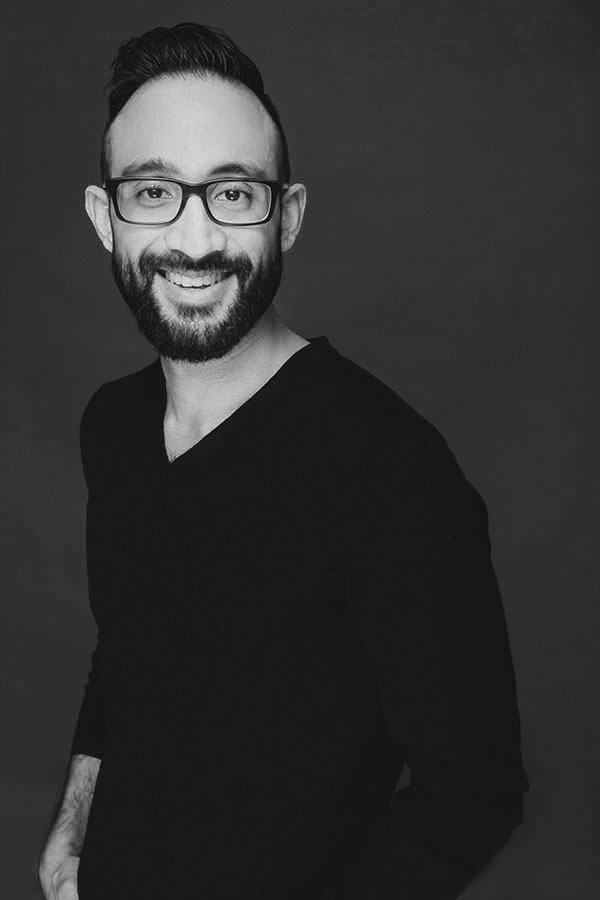 Vimal is a very enthusiastic employee and describes each day at work as new and exciting! He finds job satisfaction in seeing his work come to fruition; from concept plan to people living and enjoying life in their home and community. His major focus, since joining the company in 2009, has been on the massive year-round Friday Harbour Resort on Lake Simcoe in Innisfil. He spends a lot of time at Friday Harbour and gets a thrill from the new energy at this resort now that people are living there, after so many years of planning and construction.
Vimal is a graduate of the University of Waterloo's unique co-op engineering program. His first full-time position was with a consulting firm as a land development project manager. In 2009, Vimal joined Geranium as a Project Manager, and was later promoted to the position of Director of Land Development at Friday Harbour and Senior Project Manager with Geranium. He heads a team of co-workers and consultants on large-scale land development projects where he believes his engineering background is key.
Outside of work, Vimal loves spending time with his family – wife and two young daughters – playing, swimming, reading stories and unwinding. Vimal feels fortunate to live near family; both sets of grandparents play a huge role in his family's life. On occasion, Vimal will find time to hit the gym and, in the future, he'd love to visit Thailand with his family.
Fun Facts about Vimal:
Vimal's two words to describe Geranium: Powerhouse and Family
Favourite Book: The Going to Bed Book by Sandra Boynton (which he reads every night to his daughters)
Dream: He would love to have met Benjamin Graham
Shopping Preference, online or in store: "in store – look before I buy"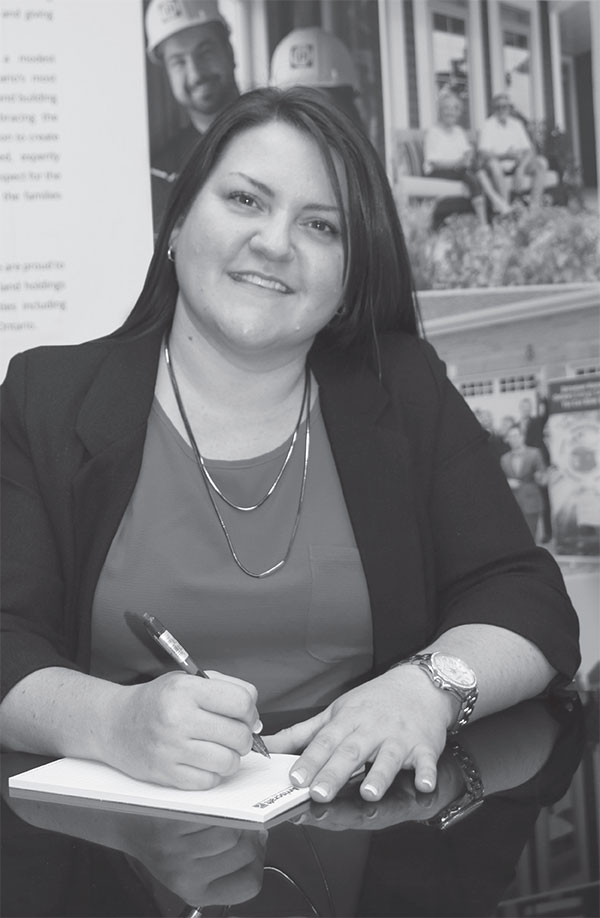 RACHEL GIRARD
Project Coordinator &
Client Care Liaison for Construction
Rachel Girard has been working at Geranium since 2014, putting her organizational and problem-solving skills to good use first as a construction Site Administrator in Port Hope and, more recently, at Head Office in Markham. No two days are the same for Rachel whose regular tasks may involve dealing with building permits, following-up with consultants and trades to obtain working drawings, reviewing paperwork generated during the purchase of a home for clarity and pricing. Rachel is also responsible for client care, where she needs to be familiar with Tarion Warranty performance guidelines. She finds satisfaction in prompt communication with home buyers, trouble shooting and being able to resolve issues in a timely fashion.
When not working, Rachel likes to relax at home where she's often changing up accessories and moving furniture around. She also enjoys campfire nights, making crafts and activities with her children and playing with the new puppy that recently joined the family.
Fun Facts about Rachel:
Rachel's two words to describe Geranium: Team and Family
Favourite Book: Love You Forever by Robert Munsch
Dream Destination: Hawaii
Shopping Preference, online or in store: "In store, I like to touch everything."