Boutique living north of the city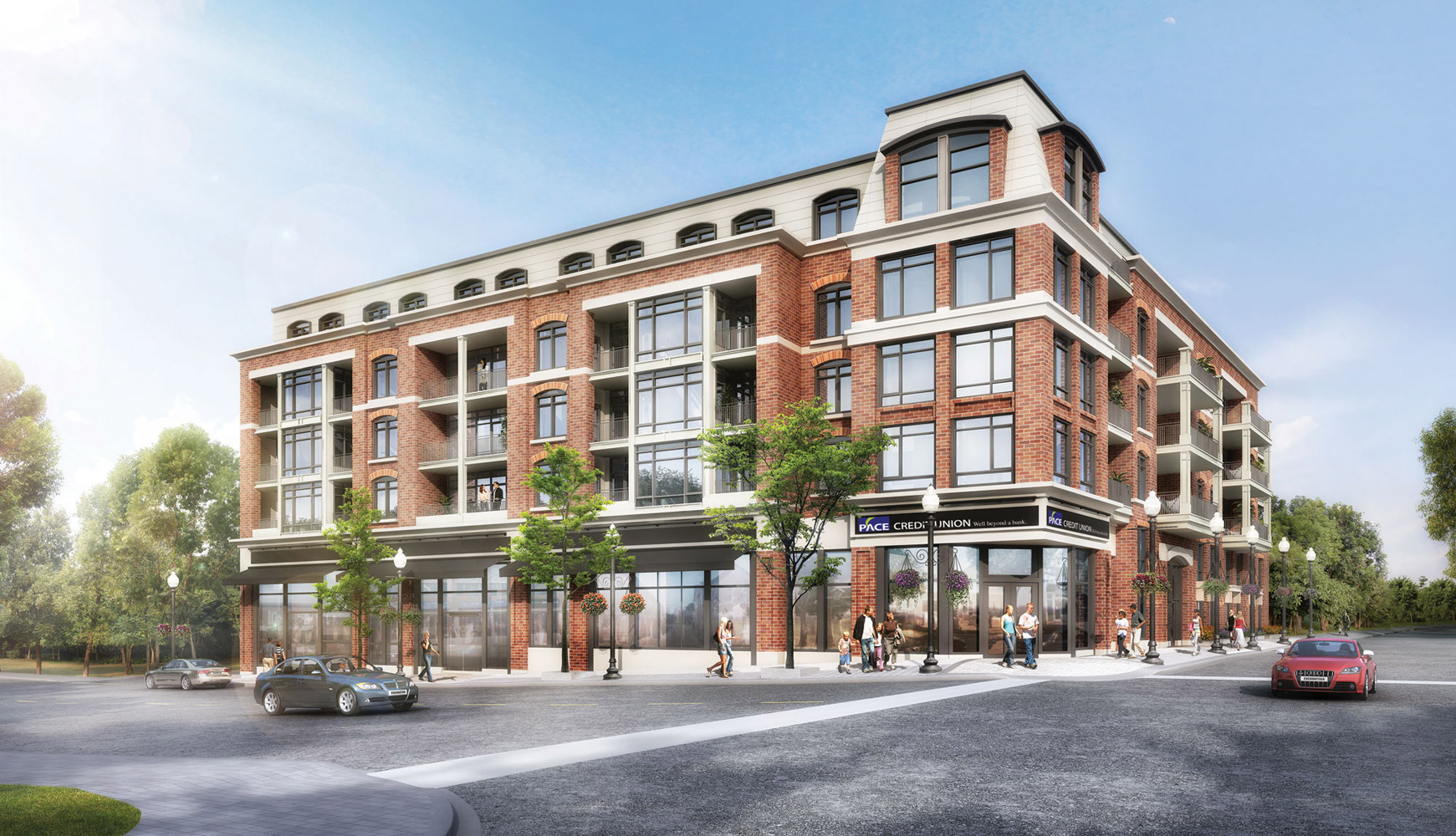 The project
overview
Pace on Main is a boutique condominium building in the heart of Stouffville's lively downtown that's within walking distance of this growing community's many amenities. It is also Geranium's first mid-rise condominium, featuring a brick and stone facade and unique window treatments.
Location and
transit
Located on the southeast corner of Main and Lloyd Streets, the building is steps to the GO Station. Commuters have access to Highways 48, 404 and 407. Toronto to the south is just a short drive away. You can be downtown in about an hour.
In the
neighbourhood
Stouffville boasts many shops, restaurants and services as well as nearby Memorial Park and its adjoining trail system. Fitness and cultural activities can be found at the Whitchurch-Stouffville Leisure Centre or 19 On The Park Lebovic Centre for Arts and Entertainment.
Building
amenities
Residents will enjoy The Main Street Lounge — a common area with comfortable seating, fireplaces, a kitchen and bar plus a billiards table. The room provides access to a landscaped outdoor terrace with barbecues, dining and seating areas.