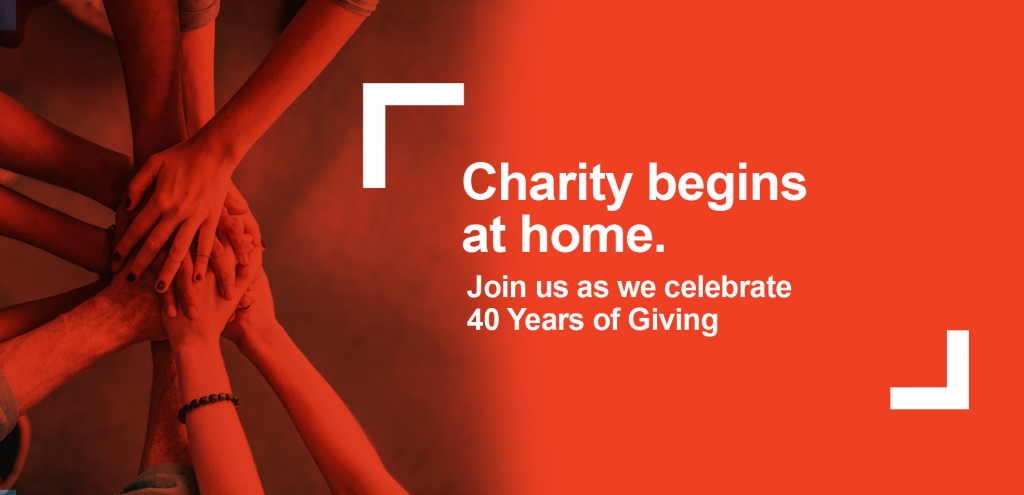 Community-building and good corporate citizenship are part of our culture and have been for the past four decades. Since 1977, Geranium has been an active supporter of charities and non-profit organizations that directly impact the communities we build in, the families who call them home, and the world around us.
To honour our homebuyers, who help us do what we do best, we have introduced 40 Years of Giving. This is a special initiative that will be one aspect of our annual charitable givings as we celebrate our 40th year. What makes it special is that we're involving our home buyers. This year, we will be making a donation of $150 per lot or suite in the name of each home buyer to a charity they select from our options.
These organizations represent a broad range of charities operating in Ontario and internationally in the fields of health, social services, youth, the environment, animal welfare, sport and recreation. With these charities, we can continue to build a better community.
---


---
We're looking forward to spending this milestone year giving back with you. We feel that these charities represent many aspects of our direct community, and community-at-large. By giving you the choice in charity that we will support, we help forge a stronger relationship between you and your community.
For 40 years, we've adhered to a belief that the concept of community goes way beyond the bricks and mortar of building homes. It's about building a future for the families who live there and providing a connection to the surrounding neighbourhood.
After all, charity begins at home.
40 Years of Giving program available on Geranium homes sold in 2017 only. One donation of $150 per lot or suite is applicable regardless of number of purchasers. Donations will be made in the name of the purchaser(s) only, is non-transferable and cannot be redeemed for cash. See sales representative for complete details. Geranium reserves the right to cancel this program at any time without notice. E.&O.E. April 2017