Hi there and welcome to the "Official Geranium Blog"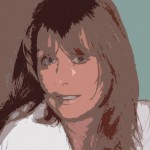 A blog for the anyone who loves their home. As a writer, mom and homeowner, I share tips, tools and ideas for your home both indoors and out. I will also try to keep you updated on the latest news from Geranium.
I do hope you'll put up your feet and stay awhile.
If you'd like, you can subscribe by putting your email in below and never miss a post.
Please, feel free to contact me anytime at
social@geranium.com
.
I look forward to hearing from you.