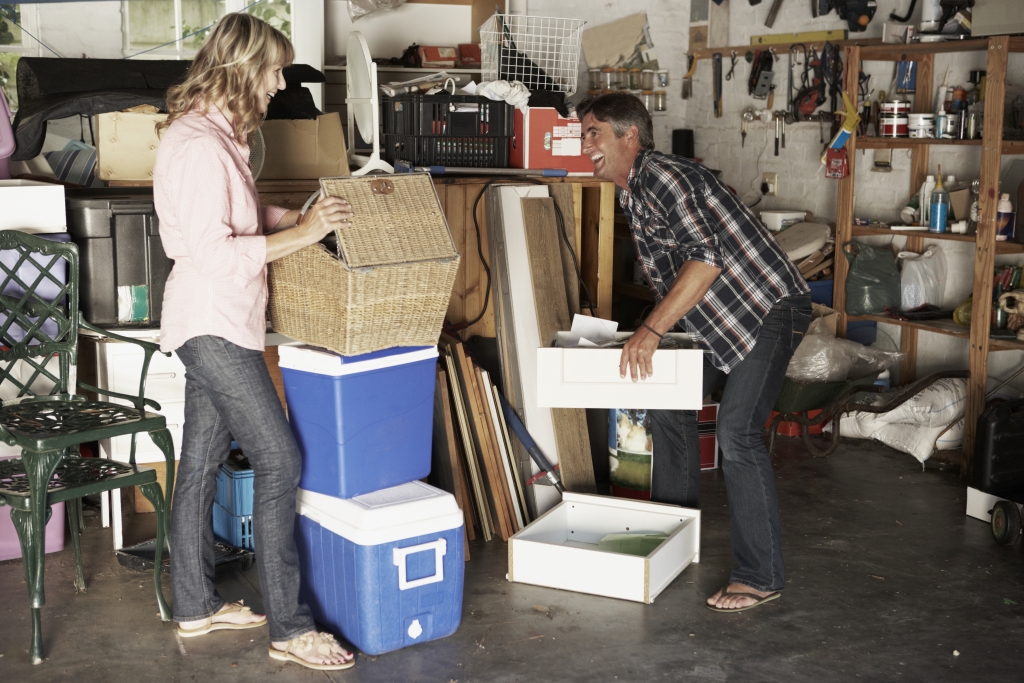 Spring is finally here, and there's no better time to put a plan into action to create a clean, functional and organized garage. With the warm weather on its way, you'll need your garage space tidy and accessible, get it organized now and clobber your clutter.
1. Plan Ahead
First step is to create a floor plan and research storage systems that best suit your needs. You'll want to be realistic with what your garage can handle, and not overdo it. Pinterest is a good start; it's a great place for ideas.
2. Clear and Divide
Taking an inventory of what you have. You should remove everything from your garage and decide what needs to stay, what needs to move and what needs to go to the curb. Sort items into sections, such as: car supplies, hardware and tools, sports and recreation and yard maintenance. Alternatively, you could split items based on their use for summer or fall. Anything you don't want or need can be donated or sold.
3. Storage
Now that you have your inventory, where are you going to put it all? Think vertical. Whenever you can, hang things on the walls of your garage to get the most out of your floor space. Just about anything can be stored on racks such as bicycles, garden tools and ladders. Add a wall mounted shelving storage system for stowing out of season items. Be sure to label so you can identify the bins and take down the correct one with ease. Keep related task items in their own designated areas for convenience.
4. Create a Work Station
Carve out a work station in your garage. A workbench will come in handy for those tasks or projects. Keep your tools in tool chests and cabinets, but be sure to install locking cabinets to store hazardous items like chemicals. You'd be surprised at the items being sold at local re-use it stores to keep everything within easy reach.
5. Recycle It
A specific area to keep your recycling and garbage bins will come in handy come garbage day. This area should be near your home entrance for convenient access. You could use this area to store items that will be donated as well.
The final step is to keep this organizing scheme by doing a quick sweep as often as needed. Garages are a high traffic area so the more you organize this space, the less time it will take to keep it clean, clutter-free and stress-free.