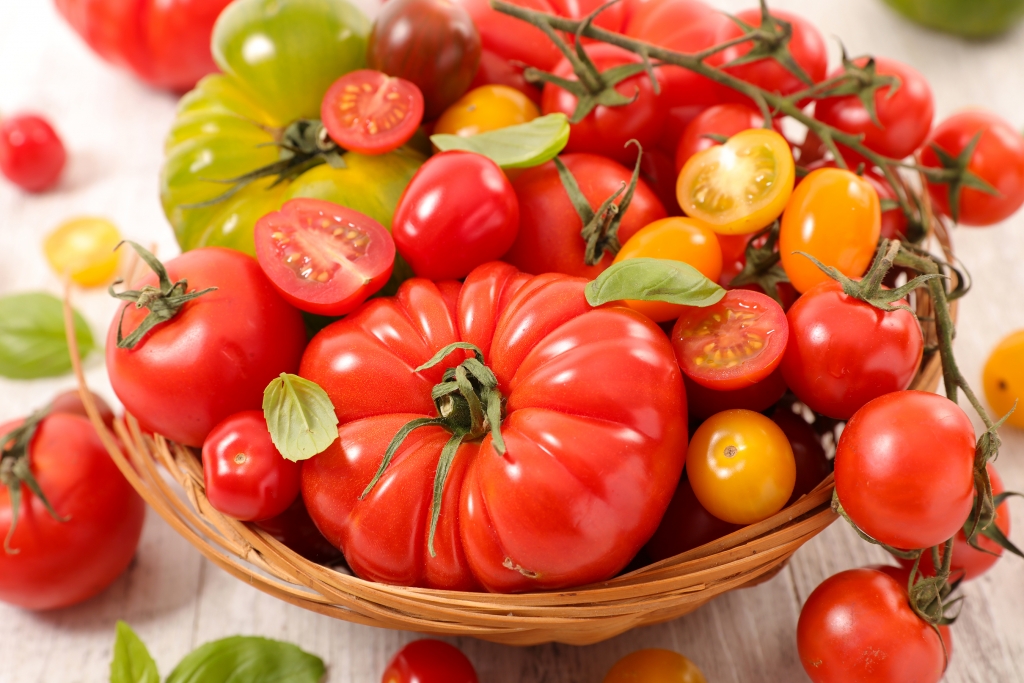 The satisfaction of having a summer garden and growing your own fruit and vegetables can continue into fall and winter, when you preserve that delicious summer bounty properly.
We've gathered a number of great tips for preserving those veggies so you can dazzle your family's taste buds with a taste of summer, even in deepest of winter.
Fresh Herbs
There's nothing like a handful of fresh herbs to add depth of flavour to just about any dish. Since herbs are highly perishable, the best way to preserve them is in your freezer. Wash, dry and chop the herbs and then freeze them in ice cube trays with a few tablespoons of water.
If you end up with lots of fresh basil on hand, try a batch of home-made pesto. Here's a great Pesto Recipe that uses walnuts instead of the traditional pine nuts. Once the pesto is ready, freeze it in an ice cube tray and then pull out a few cubes for a quick and delicious weeknight pasta.
You Say Tomato
Canning is the traditional way to preserve tomatoes, but in today's busy world not everyone has the time and space to commit to that time-honoured process. As a time-saving alternative, try tossing your extra tomatoes in a Ziploc bag and popping them in the freezer. Not only does freezing make the tomatoes a breeze to peel, the frozen tomatoes can be taken straight from the deep freeze and added to sauces, soups, stews, and more for a hit of fresh summer flavour any time of year.
Try using frozen tomatoes in one of these award-winning chili recipes.
On The Sweeter Side
One of the best parts of the warmer weather in Ontario is the wide variety of fruits, beginning with strawberries and continuing through cherries, peaches, nectarines, and more. Most of these have short seasons and even shorter shelf lives. If making traditional jam sounds daunting, once again the freezer can come to the rescue. Simply prepare them as you would before eating them, then freeze them in single layers in freezer bags or baking sheets. Frozen peaches and berries are a terrific addition to smoothies or baked goods like muffins or scones. You can even puree them to use in cocktails, like this refreshing Peach Bellini.
Get Yourself Into A Pickle
Pickling is another traditional method of preserving produce, and for beginners, it's easy to get your feet wet with a quick pickle which can be stored in the refrigerator for up to two months. All you need are some wide mouth mason jars, salt, vinegar, water, and flavourings. Use your imagination and get creative; almost any vegetable can be quick pickled and flavourings can include fresh herbs, garlic, mustard seeds, peppercorns, ginger, sugar, hot peppers and just about anything else you can think of.
Get the full details on how to get your pickle on here.
Harvest Time
Later in the season, as you start to feel those first hints of autumn in the air, home gardens and farmers' markets will be ablaze with colour as beans, peas, zucchini, eggplant, corn, and peppers are all getting ready to harvest. Freezing these vegetables has sometimes had a bad reputation in the past, but with a bit of care, you'll be surprised at your own frozen harvest.
Freezing slows down enzymes, but it doesn't stop them completely, so be sure to wash your vegetables, chopping them into uniform pieces, and blanching in boiling water for 1 – 3 minutes. Then, remove them from the boiling water and immediately plunge them into cold water for the same amount of time. Doing this prior to freezing ensures that nutrients, flavour and texture are all preserved.
Learn more here.
With all of these quick and easy methods to preserve your harvest, with just a little effort, your family can enjoy a taste of summer sunshine even on the coldest of winter days.