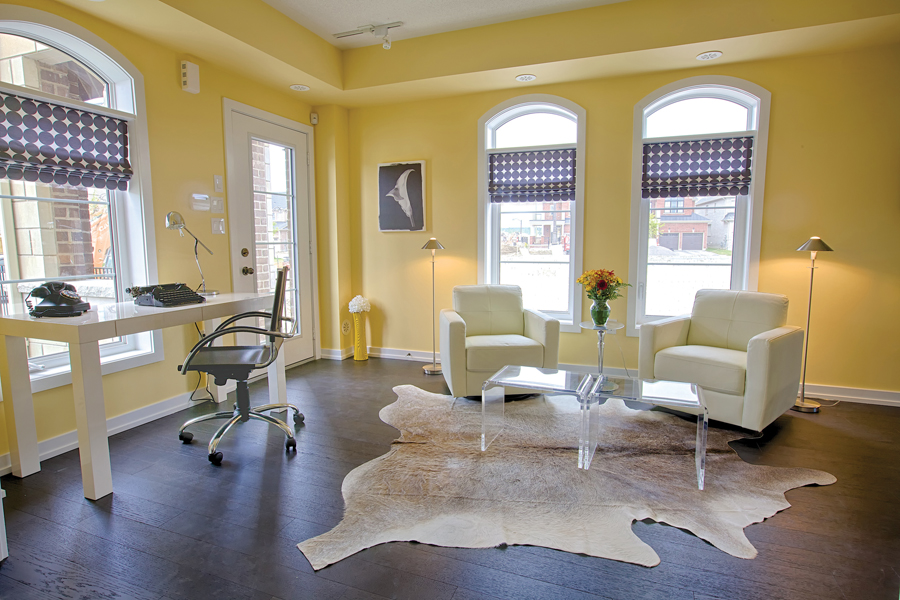 Spring has finally arrived, and it couldn't be more welcome after a long winter. Get a jump start on the season by bringing that feeling of a new season into your home now. Here are a few tips to make the transition from winter to spring.
A Pop of Paint
Whether you paint a whole room, just a wall, or add a coat of paint to a table or lamp that is looking worn, a little paint can go a long way when it comes to brightening up your home. Why not try one of the Pantone Colours of the Year?  Both Rose Quartz (a pale pink) and Serenity (a light blue) are perfect spring decorating colours.
Switch Up Decor
There's no need to do a complete furniture overhaul in order to bring in spring. Instead, add a few new pieces of decor to your home to freshen it up. Some new throw pillows, an art piece, or some new, bright dishes can do wonders without being too hard on your pocketbook.
Bring Home Some Flowers
Add a little life to your home with a few potted plants or seasonal flowers. They'll help you get rid of those winter blues, while bringing beauty to your living spaces. Orchids are a great choice, or spring bulbs like tulips and crocuses, but if you need something a little more low-maintenance, search out some herbs or an Easter cactus for some seasonal flare.
Create a Spring Menu
Enjoy all your favourite foods by preparing a fresh spring menu. Opt for lighter, fresher menu by adding seasonal local veggies and fruits.   See here for some dinner ideas. If it's nice enough outside, make your meal al fresco by dining outside, and enjoying the change in seasons.
Open Those Windows
We've been waiting patiently for that fresh spring air for months now, so open your windows and let it in! It's a healthy and free way to get the feeling of spring into your home.
Get to Spring Cleaning
This is an obvious one, but that's for a good reason! There are a number of benefits to spring cleaning, and it's the perfect time to declutter your home. Take any unwanted items in good shape to your local donation centre, or host a garage sale, and try and get your neighbours involved, another excuse to get outside with your friends and neighbours!
Spring is a time when everything's new again. And there's no better place to start than in the home!