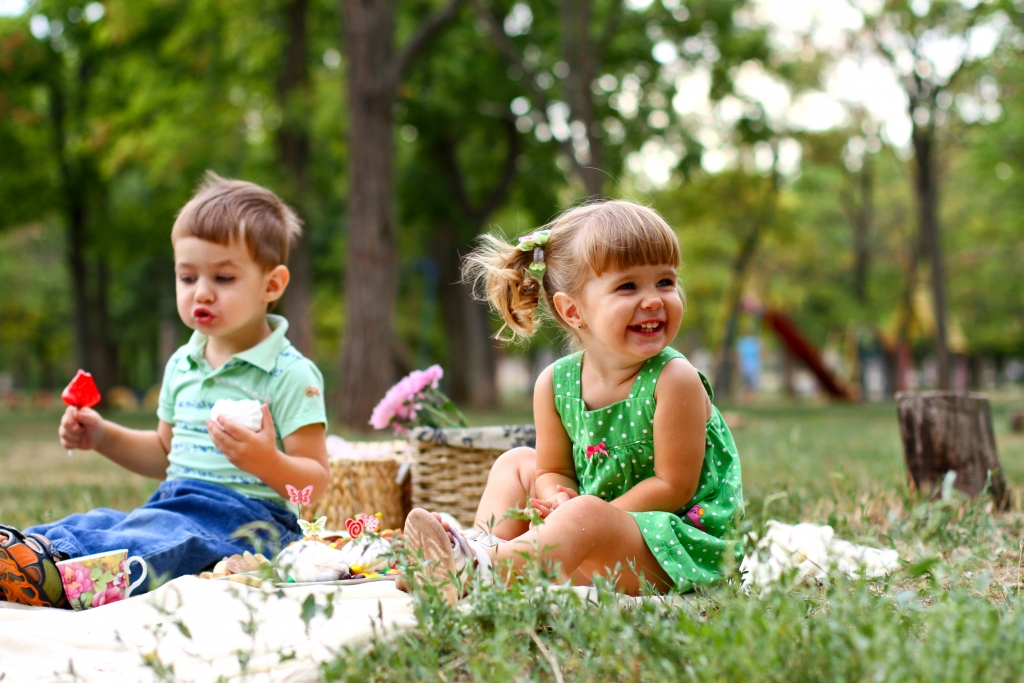 Nothing says summer quite like a picnic! It doesn't take a lot of planning, just a little bit of preparation is all you need for a memorable afternoon. Here's a list of everything you need for the perfect picnic from favourite spots to the best recipes.
Pick a Spot
Choose a spot that's flat, has a few trees to provide shade and offers a great, or relaxing, view. You probably already know a few close to you; here are some of our favourites close to Geranium communities: Scarborough Bluffs, Sheppard's Bush Conservation Area in Aurora, Pickering's Rotary Park, Beachfront Park or Petticoat Creek Conservation Area. Picnicking in Stouffville? Try Bruce's Mill and of course Memorial Park in downtown Stouffville has always been a local favourite.
Food
A picnic is only as good as the food! Make sure you choose food that's packable, fresh and doesn't require a lot of utensils. Choose a menu that ranges from savoury to sweet to satisfy the whole crew! It's always a treat to get fresh produce from your local farmer's market. Grab your blanket and basket and stock your picnic with the following dishes.
Appetizers
A simple hummus dip served with crunchy veggies and crackers for dipping is a great way to start your adventure. It's easy to pack and takes little preparation.
Salads
A picnic is not the same without the staple potato salad. This mayonnaise free recipe makes the perfect addition to your picnic basket.
Sandwiches
Easy to make ahead and travel ready, you can't go wrong with packing sandwiches. There's a lot more options than just PB&J – check out these 16 summer sandwich and wrap recipes from Woman's Day.
Picnic Drinks
Don't forget the refreshments. Bottles of water or lemonade for the kids are important. Or have some fun with these ideas!
Desserts
Don't forget the dessert. Fresh local fruit is always a popular choice, but if you're looking for something different, you'll love these mason jar desserts perfect for any picnic! Be the star of your next picnic and #ShowYourRedandWhite with these crowd-pleasing Canadian-themed desserts in celebration of Canada 150.
Things you need
Not all of us have a traditional picnic basket, no worries you can always improvise. A portable cooler is a must have to keep your food and refreshments at the right temperature. Don't forget to bring a blanket, plus stackable cups, plates, napkins and utensils. Don't forget the serving utensils for the salads and condiments and salt and pepper so that everyone can eat their meal the way they like it. Be sure to have trash bags and paper towels for packing up and cleanup time.
Including your Pet
To many, a family picnic always includes our furrever friend(s). Your pet will enjoy the adventure, as long as you keep a few things in mind. Close the picnic basket to keep curious noses away from food that's not safe for pets. Bring plenty of water, make sure there's shade, and don't forget the sunscreen. Believe it or not, dogs can get a sunburn, especially those with short or light-coloured coats. Be sure to check the weather because if it's too hot, your dog may be happier and safer staying at home. And one last thing, don't forget a picnic blanket for your pet, it's a dog bed, and on the way home it's a car seat cover to protect against dirty paws! Visit the Pet Health Network for more pet safety tips.
Indulge in the warm weather and enjoy a perfect outdoors with family and friends!