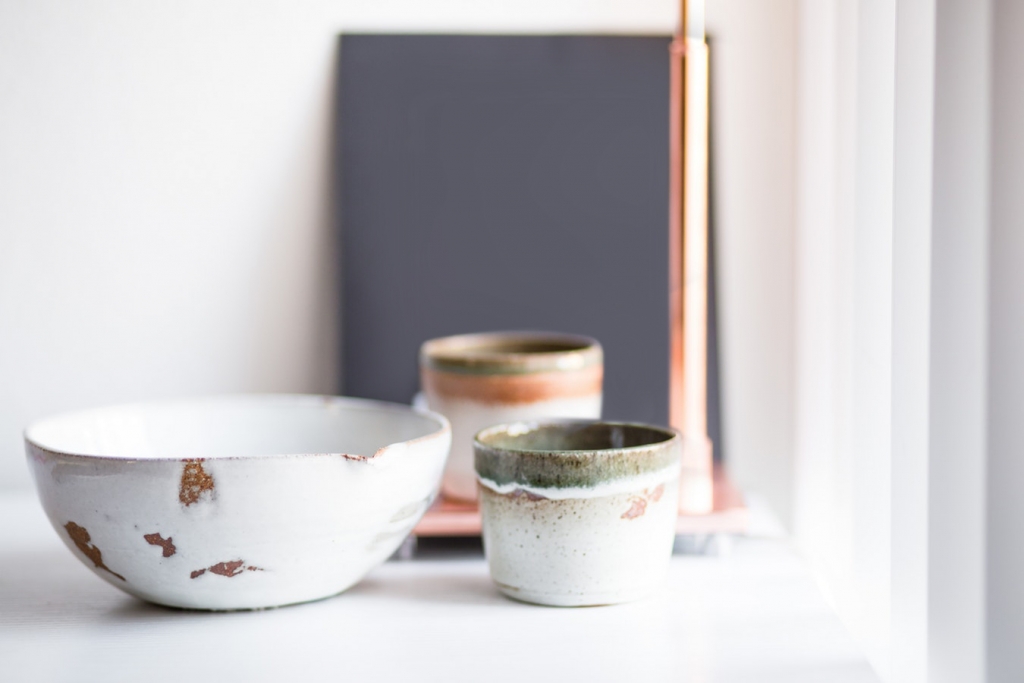 The Japanese tradition of wabi-sabi is an age-old concept that offers an inspirational way to look at life. It's a philosophy that focuses on finding beauty in imperfection and authenticity.
In the context of interior design and decor, a wabi-sabi home embraces handmade things, rough textures and natural materials. It values simplicity, uncluttered, underplayed, and modest surroundings. Wabi-sabi focuses less on perfect, cookie-cutter decor, and more on welcoming the imperfections that make up life. Let's take a look at some tips to apply wabi-sabi to your home and embrace the perfection in imperfections.
Linen
To keep your home happy and alive, we'll start with linens. For all linens, leaving a crease or wrinkle can go a long way to embracing a wabi-sabi lifestyle. In the kitchen, add touches with napkins and tea towels that have fringed edges, which will give off a worn look. In the bedroom, with the right linen bedding and a few styling tricks, an unmade bed can actually really look great. The changes can be as pronounced or subtle as you like.
Wood
Incorporate the artisanal and homemade in your home with wood furniture or decor that will accent and enhance any room. A coffee table, end table or a dining table can be made from salvaged hardwoods. The imperfections in the knots and lines of the lumber can tell an intricate story of the wood's journey.
A smaller touch to your decor could be a wooden sign or decoration. A nice piece with a simple message will convey a sense of calm and welcome. Many of these wood signs can made at home as a DIY project.
Porcelain
Embrace the art of imperfection in your dining room with porcelain plates and dinnerware. This need not be a drastic change; simple plates with a non-symmetric pattern will convey beautiful imperfection. Just think of it as an exceptional and exciting canvas for any food presentation.
Gardens
The garden is a natural place to embrace wabi-sabi with its delicate balance between nature and nurture. Choose the plants you love and incorporate stones and pebbles to create paths and delineations. Use old materials and repurpose them into a trellis for climbing plants. With the right structure the wabi-sabi garden is as beautiful in December as in June.
Cut the Clutter
Lastly, a key component of wabi-sabi is the sense of calm from a clutter-free and highly organized environment. Start tidying one room at a time. Keep in mind minimalism but make sure you hang onto the items that make your lifestyle comfortable as well.
Embrace the happiness in abandoning "perfect" and accepting the fingerprints, scars and laugh lines.