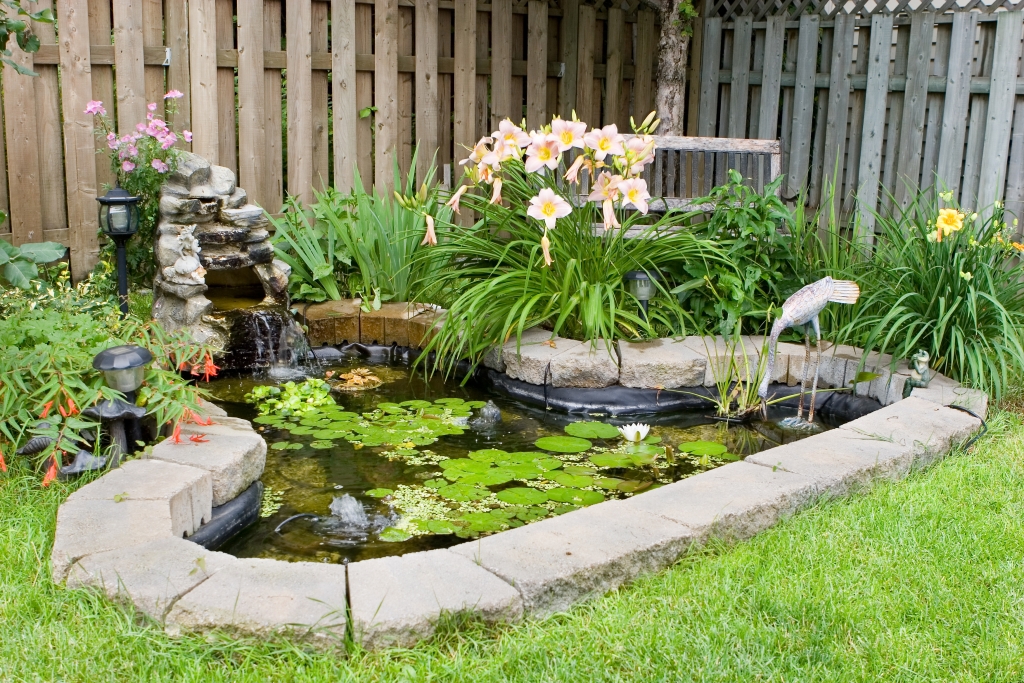 Want to add a unique element to your yard? Water features have become very popular, are easy to maintain and there are options for every size yard.
If you love spending time in your backyard, here are some neat ideas sure to make a splash!

Fountains
The best aspect about a backyard fountain is how they come in vastly different shapes and sizes, and many have simple DIY designs. You can recycle old planter pots to create a simple yet effective fountain; all you need is a pot, pump, basin and flexible tube.

You don't need to limit yourself to conventional designs. If you're looking for more of an ambitious fountain, you can create a backyard fountain with stones. Connect a copper pipe from your basin through the stones, and you'll have a beautiful focal point for your yard.

You can even reuse discarded or broken items and repurpose them into fountains. For example, if you're upgrading or changing your patio set, why not turn your glass table into a stunning water fountain?

Backyard fountains can be simple pieces that accent your landscaping, or larger pieces that are the talking point of your yard. Choose the fountain that is right for your budget and style.
In addition to the aesthetic benefits, the running water of your fountain can have psychological benefits as well. The sounds of water have long been used in meditation, and relaxing in your backyard with your fountain will provide a soothing and peaceful calmness you may need after a long day.
Ponds
For those looking for something bigger than a fountain, a backyard pond may be right for you. Choose a level, well-drained area with few surrounding trees. It is important to check with your city for specific ordinances before you begin constructing a pond, as some have by-laws restricting the depth and size of a backyard pond.
Adding fish to your pond? There are many types that can live in a backyard pond, so do your research and pick the ones that best fit your ideal backyard. Whether filled with fish or not, having a pond can attract local wildlife like birds, frogs, butterflies and dragonflies.

Take the plunge and incorporate a water feature in your backyard to add a peaceful and appealing accent to your backyard.