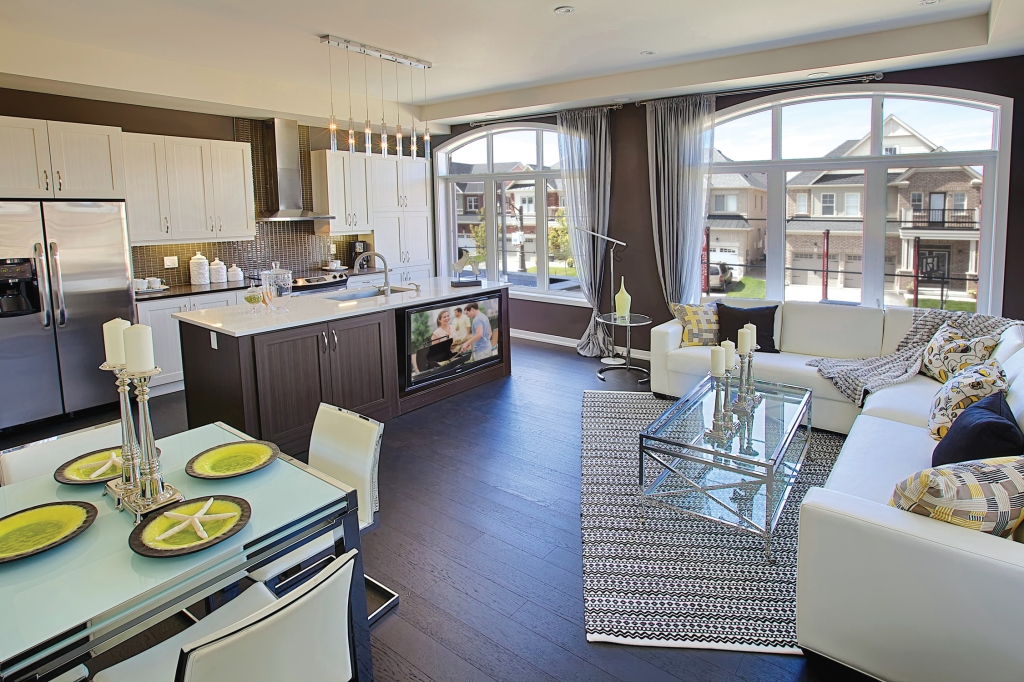 Condos and condo towns are increasing in popularity. People are discovering the number of advantages to buying a smaller home. Here are some reasons why it's big to buy small.
Clean less!
This may sound simple, but of course when there's less house, there's less to clean. This means spending less on cleaning products, and spending more time on doing the things you love.
Costs less from the Get-go
There are a number of ways that owning a smaller home will save you money. Things like the property taxes, energy costs and maintenance could all be lower with a smaller home.
Less furniture
If you have less space, you need less furniture to fill it! This means you can afford to find statement pieces that you truly love and that will last you a long time. And as Apartment Therapy says, you have less places to lose your remote control!
More efficient
It goes without saying, with a smaller home, you need fewer things resulting in less energy use. This goes a long way in lessening your environmental impact.
More creativity with your spaces
It's easy to maximize the space you've got. Get creative with storage solutions. Open shelving units and organizers will help you in your search for storage in a smaller space.
Looking for more reasons to embrace the condo lifestyle? Have a closer look at Pace On Main boutique condominium residences and condo towns in downtown Stouffville.