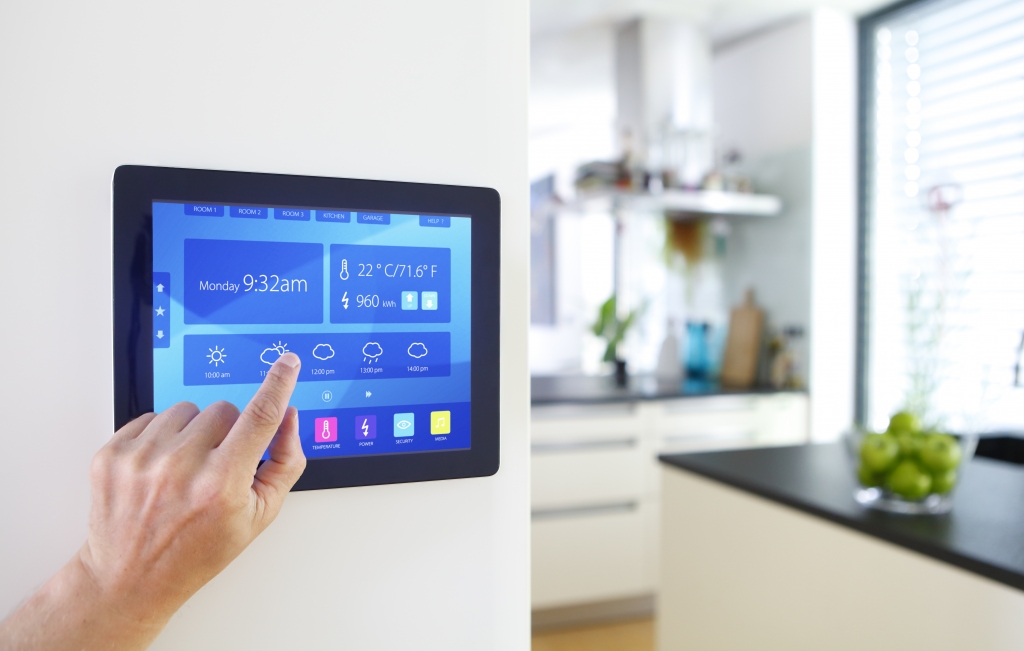 With today's age of technology, staying connected to your home is as easy as picking up your smartphone. Use these apps to make the home owning experience a breeze.
Home Repairs
Creating a plan to make home repairs and tune ups just got easier with wikiHow. This app provides convenient, step-by-step instructions for numerous around-the-home DIY projects. In addition, the app gives interesting tips and "life hacks," as well as, the occasional tasty recipe!
Appliances
If you've ever misplaced your instructions or manual on new appliance, you know how frustrating it can be. With Centriq, you simply take a photo of the product label or nameplate, and the app will load the manuals and warranties. Additionally, Centriq gives you information on DIY simple repairs and any alerts about product recalls.
Home Décor
Thinking about redecorating but unsure where to start? Begin the creative process by downloading roOomy. This app takes existing photos of your room, turns it into a 3D space and then lets you fill it with furniture and other home décor items from companies like Amazon, Wayfair and others.
Plants
With everyone's busy schedules, keeping up with plant care sometimes moves to the bottom of the list. Use Happy Plant to create a no-fuss watering scheduling to have your plants thriving. Try the time lapse video feature and watch your house plants or herbs grow!
Finances
Time can go by so quickly and before you know it, you may have a bill due! Bills Monitor lets you input all your bill requirements (home, water, electricity etc.), and gives you reminders when it's time to pay each bill. Budgeting in general can be tricky. Use Wally to make things easier. This app lets you keep track of all your expenses and income, helping guide your spending habits.
In the 21st century, home owning has become more and more electronic. These apps will keep you up to speed, with more time to focus on enjoying your home!