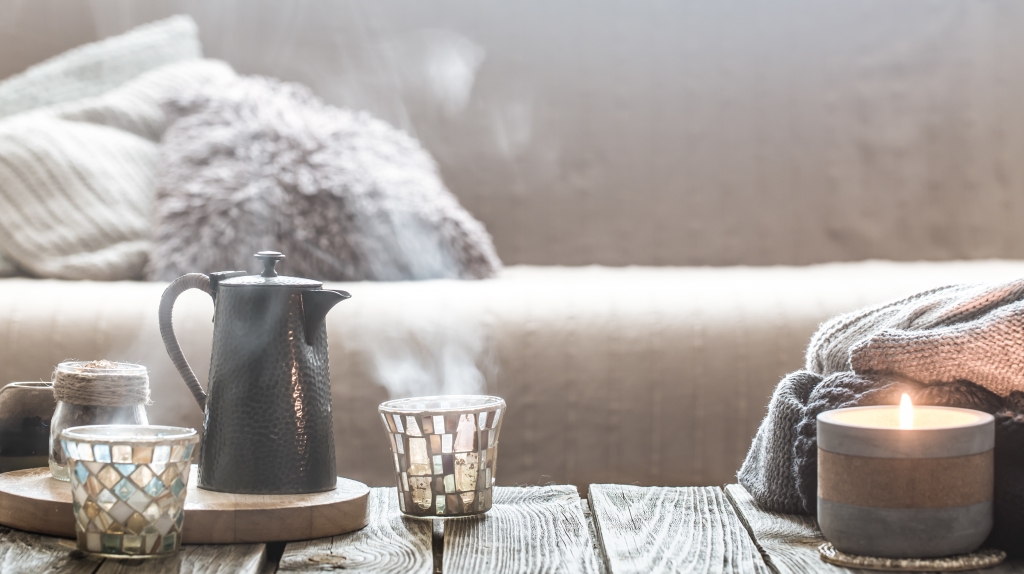 2019 is an exciting year for home décor! Here are some of the top trends to bring into your home.
Paint It Earthy!
With the turn of a new year, comes exciting new paint colour trends! In last year's blog, we featured the top paint trends from 2018, which were the bold, strong colours to harmonize with neutrals. This year, earth tones are back in vogue to balance some of last year's colour. Deep, rich, earthy hues, particularly on an accent wall or cabinetry, will act as a gorgeous compromise to accentuate your décor.
Blush And Curvy?
Now that you've got your paint, let's pick some furniture designs to match. Blush tones in your furniture will complement your neutral paint and become the focal point. Also, focus on furniture shape with the curvy aesthetic that is in for 2019. Round back chairs and love seats offer that curvaceous, shapely look to make your room flow.
Geometry Rocks
It isn't just for math class anymore. Textures and furniture with geometric patterns are coming in hot for 2019. The key is to be distinctive without being overwhelming. Start small with the accents such as patterned throw pillows, vases or mats, which give you the opportunity to find the look, and pattern, that fits your style. Geometric wallpaper serves as an enthusiastic backdrop. Alternatively, keep your wall colour as it is and instead add wall art with bold patterns to add excitement to your room.
Made Just For You
Handmade, custom pieces are the perfect element to add an extra feature to a room. Custom wood pieces come with a story, with each knot and mark giving you a hint toward the object's journey of being made. Whether you want to incorporate a small thing such as a piece of art, or a significant element like a table, the handmade rustic look will give depth to your room.
Custom pieces need not stop with wood. There are plenty of new, innovative designs using other materials, like metal, that are making a splash in 2019. Metal accents, like copper or brass, can balance the rest of your environment, and complement wood pieces as well. Additionally, hand blown glass pieces, like this stunning glass coffee table, will help tie together any room.
Quick Tip: It's important to mix and match, integrating different handmade items to give your room the perfect balance.
Terrazzo
One of the biggest design trends coming for 2019 is Terrazzo. Guests will fall in love with this composite material made from poured chips, glass, granite, or other suitable materials. Terrazzo looks great on floors, coffee tables and side tables. If you're looking for a large change, consider trying a wallpaper or carpet that mimics the terrazzo look.
Try these decor ideas to make your home 2019 chic and fabulous. Happy New Year!