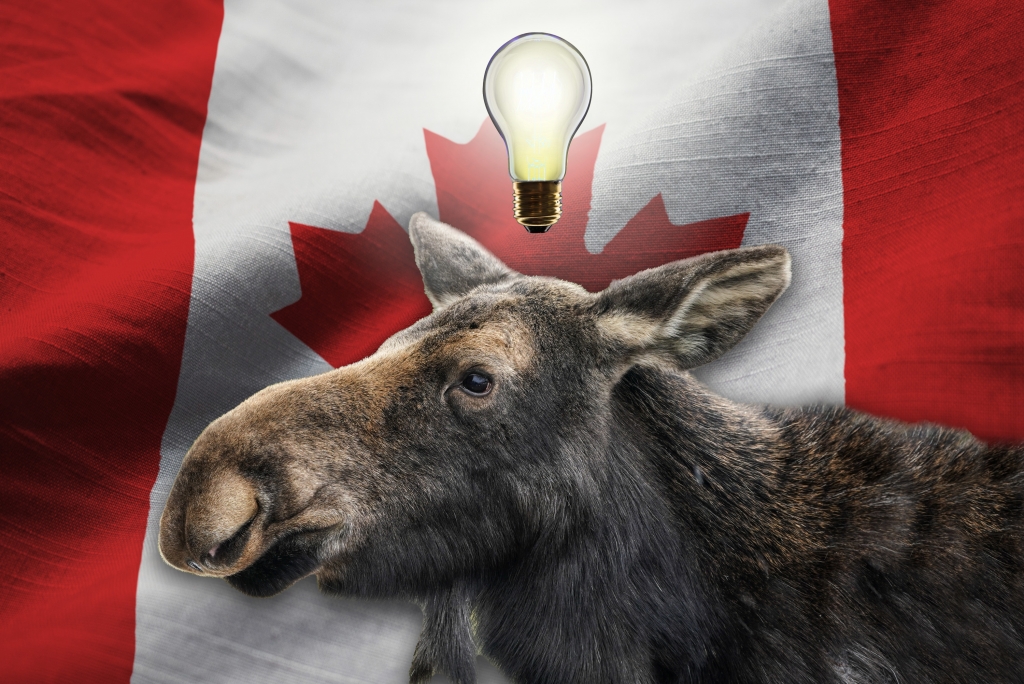 In celebration of Canada Day we wanted to highlight the many ground breaking Canadian inventions that have made our lives better and easier. But the list was far too long; Insulin, the Telephone, Cardiac Pacemaker, the Snowmobile, Lacrosse, Basketball, the Prosthetic Hand. How could we possibly decide which to include in our top list? Instead we came up with the 7 of the lesser known inventions the world can thank Canada for.
Peanut Butter – in 1884 Marcellus Gilmore Edson created this nutty treat in Quebec as a food option for people who couldn't chew. George Washington Carver, who is often credited, with this invention was responsible for making it popular in the U.S.
Paint Roller –Norman Breakey of Toronto was determined to find a better way to paint an entire building. He slid a cylinder of absorbent material onto a handle and dipped it in paint. Interest in the paint roller increased during a WWII paint brush shortage but Breakey never had the cash to patent the paint roller and died without receiving a nickel for his idea.
Electric Oven – Thomas Aheard of Ottawa wanted an alternative to wood or gas, he turned to electricity to cook a meal. Made of bricks, the first electric oven was six feet high by six feet wide. At that size no wonder its first demonstration meal took place at Ottawa's Windsor Hotel in 1892.
Foghorn – Walking around in fog helped Robert Foulis of Saint John, New Brunswick invent the steam powered foghorn in 1859. It worked much like a tea kettle, and was a key navigational tool that saved thousands of lives for more than 100 years. Foulis never patented his Foghorn and died penniless in 1866.
Egg Carton – Newspaper editor Joseph Coyle of Smithers, BC wanted to find a way to carry eggs without them breaking. He came up with an egg-cellent new use for paper in 1911.
Goalie Mask – Tired of getting hit in the face by hockey pucks, Montreal Canadiens goalie Jacques Plante invented the fibreglass goalie mask. He wore it for the first time after breaking his nose in the first period during a game against the New York Rangers in 1951 and changed the face of hockey.
Superman – the first DC comic superhero was co-created by Toronto-born Joe Shuster . Metropolis was inspired by Toronto, and the Daily Planet was based on the Toronto Star where Shuster had an afterschool job selling newspapers.
Want to see more? Here's a list of the top 100 inventions made in Canada