It may be August, but there's still plenty of time for summer entertaining. Outdoor parties should be easy and fun. Here are a few neat tips to make it even easier!
Condiment Muffin Tin
Here's a simple way to serve your condiments at a barbeque. Use a muffin pan – the individual pockets are perfect for keeping everything separate, and saves on dishwashing. Thanks to yesterdayontuesday blog for that tip!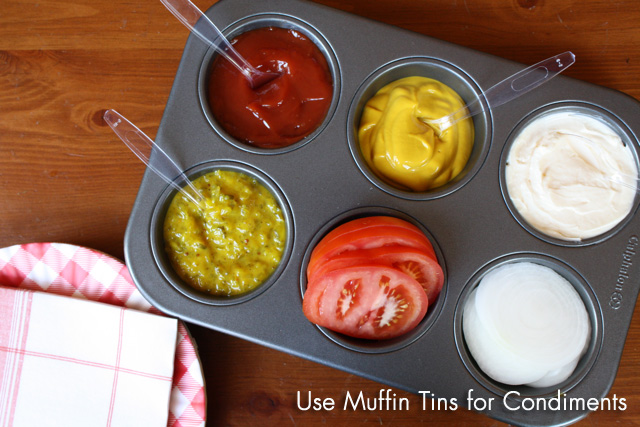 Watermelon Sticks
Summer just isn't summer without Watermelon! But it's often too messy to serve at a party. Next time cut watermelon into triangular slices and insert popsicle/craft sticks (available at any dollar store) through the rind – and serve like Popsicles!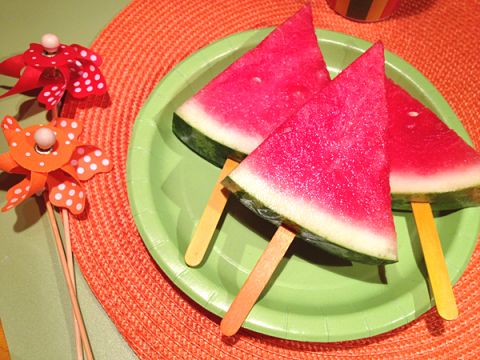 Paper Cocktail Covers
Leave it to Martha Stewart to come up with this one. Keep bugs away from drinks by topping glasses with paper baking cups. Cut a small X into the center of each liner, poke a straw through the hole, and enjoy your beverage pest free.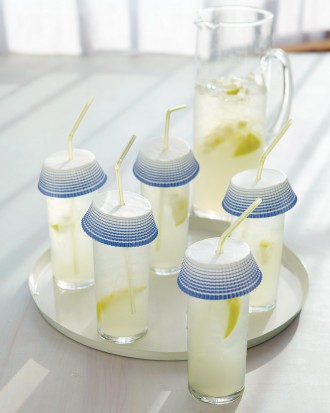 Keeping your Cool
So many creative ideas for keeping food and beverages cold, using a pool raft, a kiddy pool, (thanks to Beauty & Bedlam for those two suggestions.) Just about anything will work that holds ice, and it adds a fun, festive mood to the party. This summer I went to a wonderful outdoor wedding where they used a canoe to keep the drinks cold.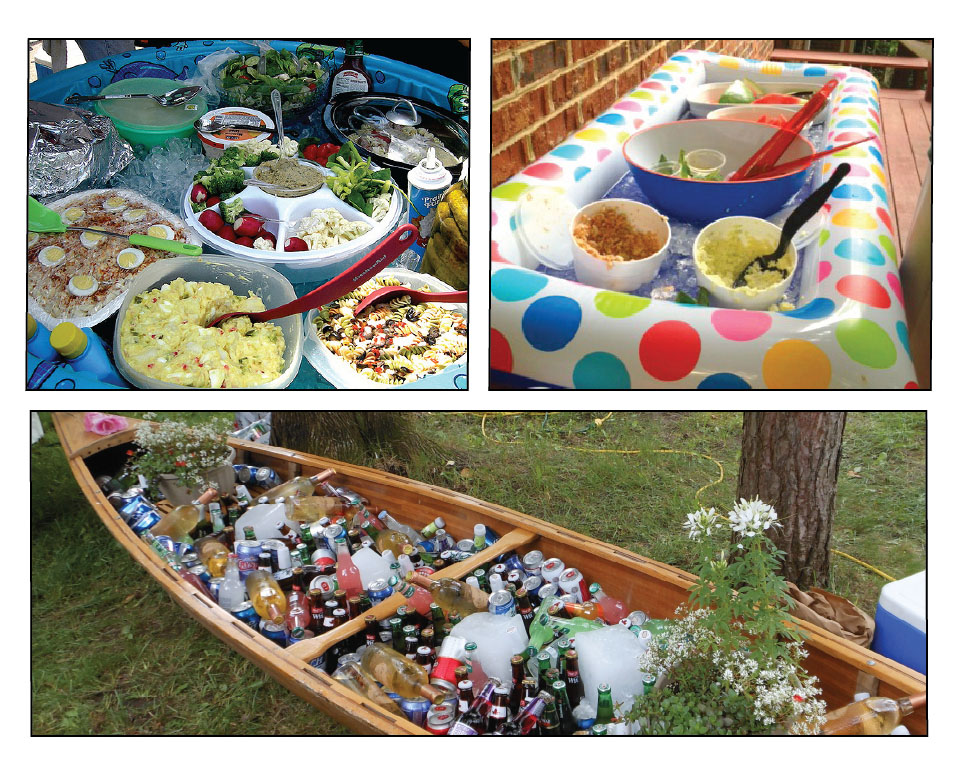 S'mores Buffet
Instead of a fire, use Sterno or firepots and provide all the fixings to make it complete. Marshmallows, graham crackers and chocolate slices are the staple, but you can also add Nutella, cream cheese frosting, peanut butter, fruit, use your imagination! This can be done both indoors or out and, in case you're wondering, it's safe to use Sterno. Alcohol also burns cleanly and quite completely, so there are essentially no methanol molecules in the flame that could land on your marshmallows. The Sterno website even has a recipe for smores "indoors" that instructs you how to roast the marshmallow.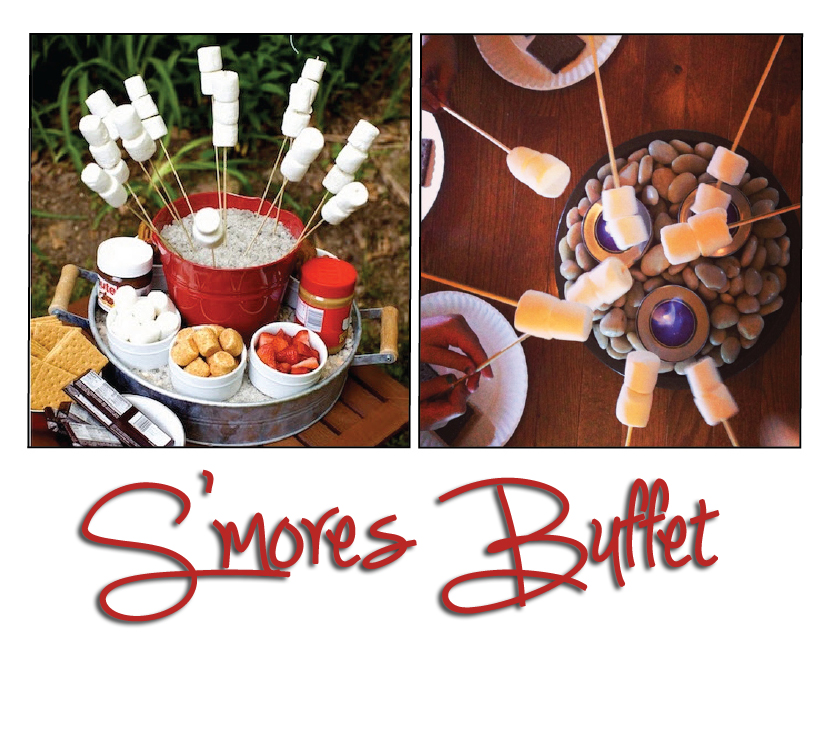 Fun ideas, good people, and a beautiful backyard area to entertain makes for great summertime memories!