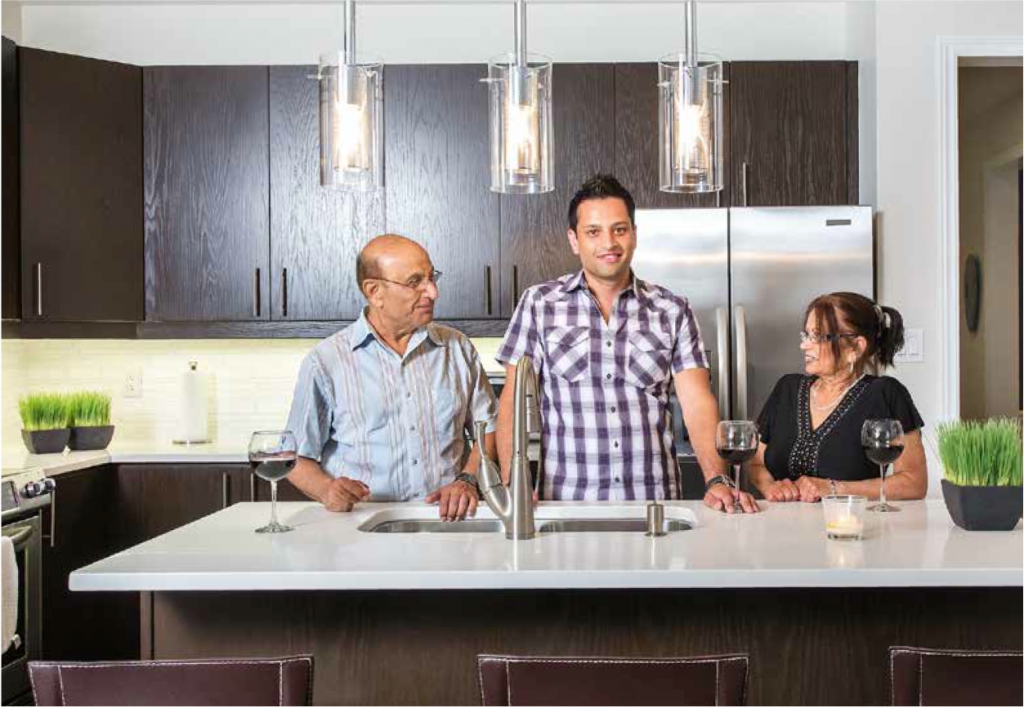 It was three years ago when Neil Kshatri, a 35-year-old single entrepreneur, moved from Markham to this vibrant community in the gently rolling hills of Whitchurch-Stouffville, just northeast of Toronto. Unlike other GTA bedroom enclaves uniformly dotted with large lawn-fronted single-family houses, Geranium Corporation's Cardinal Point embraced Whitchurch-Stouffville's concept of diversity and density and built a neighbourhood that welcomes a wide range of home buyers.
Cardinal Point on the town's northwest border has blossomed, offering numerous well-designed home options that have been attracting a variety of buyers drawn to Stouffville's peace and quiet, as well as its walkability and amenities.
"Stouffville today is like Markham was 20 years ago," says Kshatri, comparing his current neighbourhood to the bustling city in York Region where he was born and raised. "You don't get the same kind of 'town' feel in many places anymore, but Stouffville has kept that." Meanwhile, Kshatri loves the layout of his townhouse and especially appreciates the conveniences afforded by the design.
And when his parents, who were living in Markham, made the decision to downsize, Kshatri recommended his neighbourhood. Last year, they moved into a bungalow down the street from his townhome.
"I would have never recommended Cardinal Point to my parents if it wasn't excellent," says Kshatri.
His parents had been looking specifically for a bungalow for three years before finding what they wanted in Cardinal Point. They wanted a quiet community without traffic congestion, a place where they can entertain family and friends. "Over the years I had purchased two brand-new homes before this one," said Manu Kshatri, Neil's father. "This is by far the best." He was also impressed with Geranium's superior quality construction standards for electrical, structural and plumbing elements.
This commitment to quality, design and customer outreach has helped make Geranium one of the top builders in Canada. As well, over the past 15 years, Geranium has built a special relationship with Whitchurch-Stouffville, as the company evolved, from building homes to assembling and developing land, beginning with The Neighbourhoods of Cardinal Point master-planned community, set against 40 acres of preserved natural ravine.
"It really comes down to good design," says Boaz Feiner, president of Geranium's housing division. That includes a commitment to pedestrian- friendly streets where people want to live."
Geranium also offers new home features that maximize square footage. For starters, Feiner says he cannot remember when the company built a home that had a galley kitchen or a computer nook.
"We want people to be able to use the footprint of their entire house," Feiner explains. "We allocate more of the home to the family area, where people spend their time."
And with the population of Whitchurch- Stouffville predicted to grow to 60,000 by 2031, Geranium continues to work closely with local officials, creating lively, mixed-use communities that make the town stand out from other Greater Toronto suburbs.
Click here to see the complete article on the Kshatri family and the Neighbourhoods of Cardinal Point.