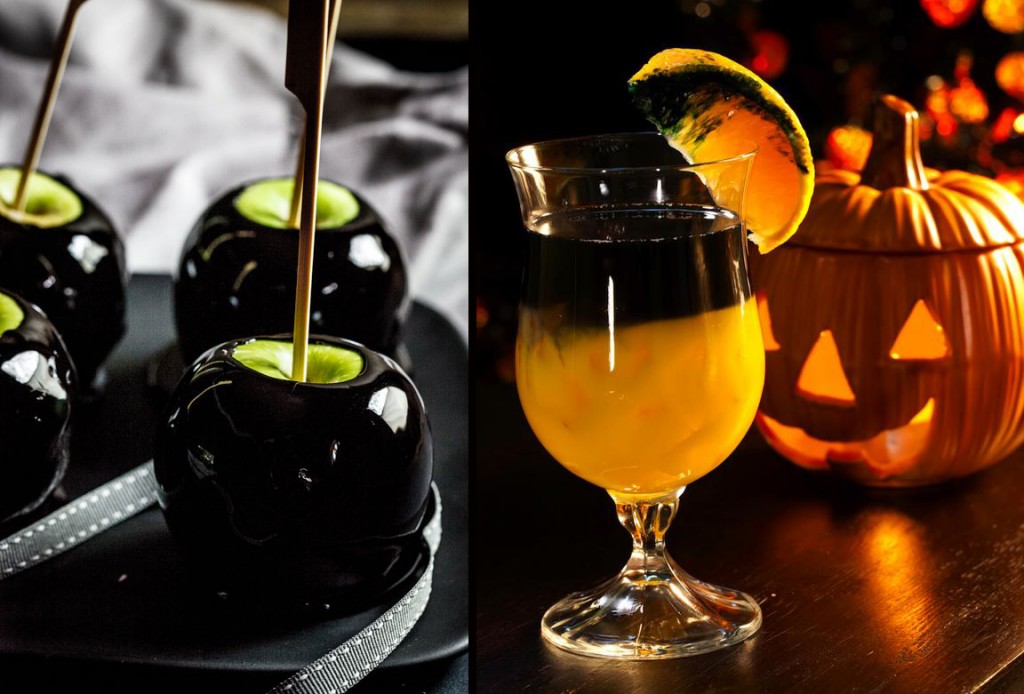 It's that time of year again. When we get to bring out the inner child and have some Halloween fun. In an earlier blog, we shared some great ideas for carving pumpkins with some personality. Now let's dig in to some ghoulishly looking treats to make any Halloween party complete. Each of these recipes are easy to do and tasty too. So here are some favourites to try this year.
Deviled Spider Eggs
Talk about easy. If you know how to make deviled eggs, adding black olives creates a creepy effect, and the directions are simple!
Graveyard Taco Dip
The neat thing about this recipe is that you can easily substitute your own dip specialty and get the same effect.
Poison Toffee Apples
Sugar, water, corn syrup, black food colouring and apples – how easy is that? Here's the full recipe.
Worms in Dirt
You can't go wrong with chocolate pudding and gummy worms. Add some crushed Oreos and this one's a no-brainer. If you want to try it with homemade chocolate pudding we found a great recipe here.
Dracula's Dentures
Told you I was keeping it simple. Chocolate chip cookies, vanilla frosting (tinted red) and marshmallows. Don't forget the slivered almonds for the fangs. There's a great tutorial here.
Saucy Spider
One of the great things about Halloween cooking is even if you mess up while creating, the result still works in your favour. Like this Saucy Spider made of pizza dough and grated cheese. Mine didn't come out looking nearly as good as the photo below, but it still got the point across. Here's the recipe, send photos of your finished product.
Blood Splatter Cookies
Again, easy is the key. Sugar cookies, white icing and red food colouring, makes for an easy recipe
Mummie Hot Dogs
Who can resist these? They're a Halloween staple at our house and really easy to make.
Voo Doo Cookies
If you have a flair for decorating – you'll have some fun with these Voo Doo Doll Sugar Cookies . As Not Quite Nigella explains, these are best when made with a group of fun, yet twisted, friends.
Black Magic Halloween Cocktail
Who knew there was such a thing as Black Vodka? It's a spooky twist to an old time favourite drink, here's how.
We'd love to see what concoctions you come up for your home. Happy Halloween, and remember to eat, drink and be scarey!