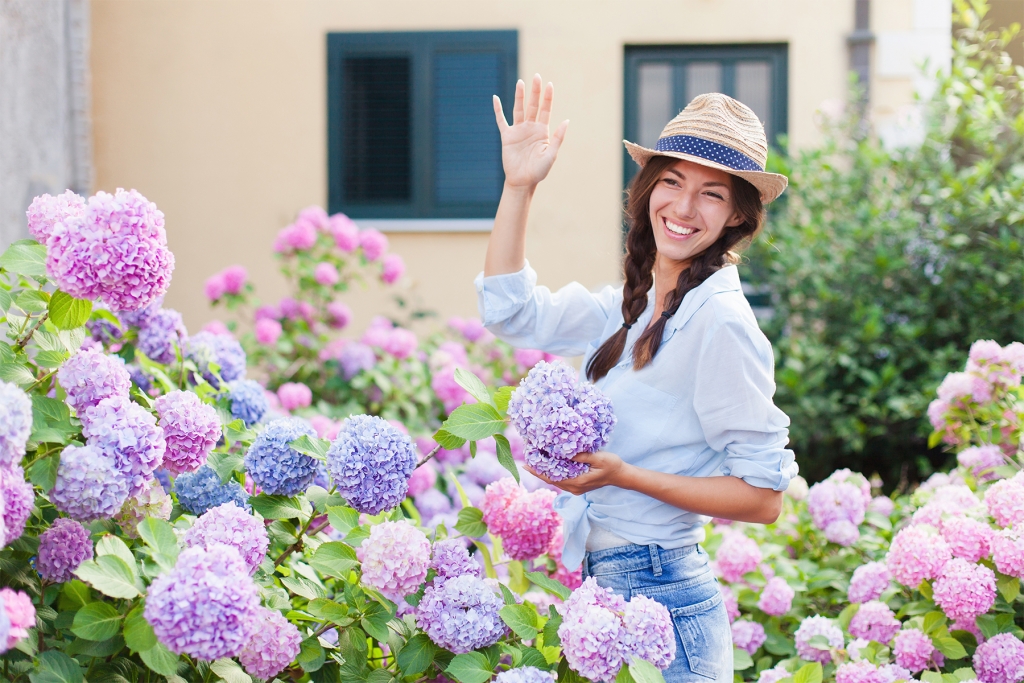 Moving is a busy time from changing your address to unpacking all of those boxes, meeting your neighbours may not seem like a top priority. However, building relationships with the people who live nearby is an important part of feeling comfortable and being part of the community, and it's never too early to start.
Put Yourself Out There
You'll never meet anyone by staying indoors, so the simplest way to make a good impression is just to spend time outside and to be friendly and accessible. Greet your new neighbours with a wave and a smile and, if you have time, introduce yourself and have a quick chat. Remember to keep it brief until you know them better. A warm, genuine greeting sets the foundation for a pleasant long-term relationship.
If you have a dog, taking regular, long walks through the neighbourhood creates great opportunities for people to say hi and introduce themselves. There is no greater icebreaker than a four-footed friend.
Ask Questions
Once you get past the usual comments about the weather, most people will be happy to share some of the things they love about the area they live in. What is their favourite local restaurant? Is there a dog park or walking trails nearby? Where is the best place to buy groceries? Asking questions like these will often get people to open up and share some of their interests with genuinely thoughtful replies.
Get Involved
Taking part in community activities is a terrific way to meet like-minded people in your area while doing good—that's a win-win! If you have children, get them involved in extra-curricular activities at school or on a youth sports team. You're bound to meet other parents and some of them may turn out to be your neighbours.
Volunteering is another great way to give back to your new community. There are always great causes that are looking for volunteers, from helping out at the local food bank to serving on a fundraising committee.If you're not sure how to get started, websites like GoVolunteer.ca can help you find a cause in your area that matches up with your passion.
Throw A Party
Once you are unpacked and settled in, consider throwing a party and inviting some of your neighbours. Just dropping an invitation in their mailbox is a quick and easy way to reach out and make a connection. Some people may not be comfortable mingling with others indoors, so if weather permits, have it outside.
It doesn't need to be anything fancy, in fact keeping it simple and casual goes a long way to making people feel comfortable and at ease.
If you need a little inspiration, there are some fun outdoor party ideas here.
Explore The Virtual Neighbourhood
These days, many neighbourhoods have an online presence on sites like Facebook and Nextdoor, where local residents can share news and events, buy and sell items, or just keep in touch.
There are also sites for specific activities, like Gardenweb which are organized by geographic location and allow users to swap stories, tips, and even seeds and plants.
If your neighbourhood doesn't have something like this yet, start one up. As with any online activities, be careful not to share too much personal information.
It's Up To You
Ultimately, your comfort level will determine how much and how soon you reach out to your new neighbours. Just remember that the sooner you forge these connections, the sooner your new neighbourhood will begin to feel like home.
Whether you're moving into a new area, or the moving van has pulled up in a driveway down your street, September 28 is National Neighbour Day – take the time to get to know someone new in your community. You'll be glad you did.