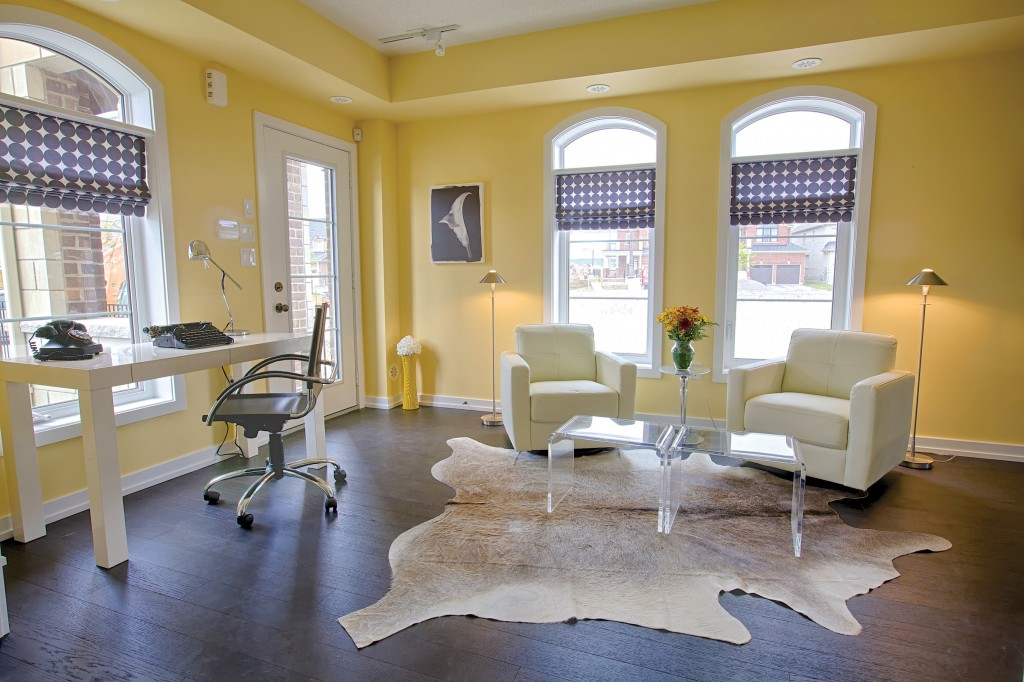 The key component in demonstrating our  home design and product quality is a model home presentation. As a result, Geranium Homes is fortunate to have the opportunity of working with talented Interior Designers in creating Model Homes. Professionals who successfully showcase both standard features as well as a selection of available upgrades to create a memorable experience which every visitor can relate to.
At Uptownes at Cardinal Point, we worked with certified interior designer Jo-Ann Capelaci to select the finishes, furnishings and decor that would bring the "Downtown Comes Uptown" vibe of the neighbourhood to life. In our model home tour guides, Jo-Ann shares her tips about where and how to use colour, textures and accents whether in a new home or simply to create a fresh look.
Her number one piece of advice is to keep the primary finishes you choose to a neutral shade. By this, Jo-Ann is referring to hard surfaces, such as floor tiles, wood and even broadloom. This will allow you to add pops of your favourite colour for accents. For example, at Uptownes Jo-Ann used lighting fixtures in a matte black finish, which when paired with gold tones adds contemporary glamour.
She points out that painting is a relatively inexpensive way to refresh a space. Try bolder colours in bathrooms or dining rooms – testing first of course! Remember that cool colours tend to make walls recede, while warm colours have the opposite effect in a room.
Jo-Ann is an avid Pinterest fan and also suggests that you browse magazines and websites for schemes that make you smile. When you want to change things in your home, consider replacing items with a new colour, perhaps matched to the season.
We've showcased all of Jo-Ann's design choices for the Uptownes model homes on our Pinterest Page