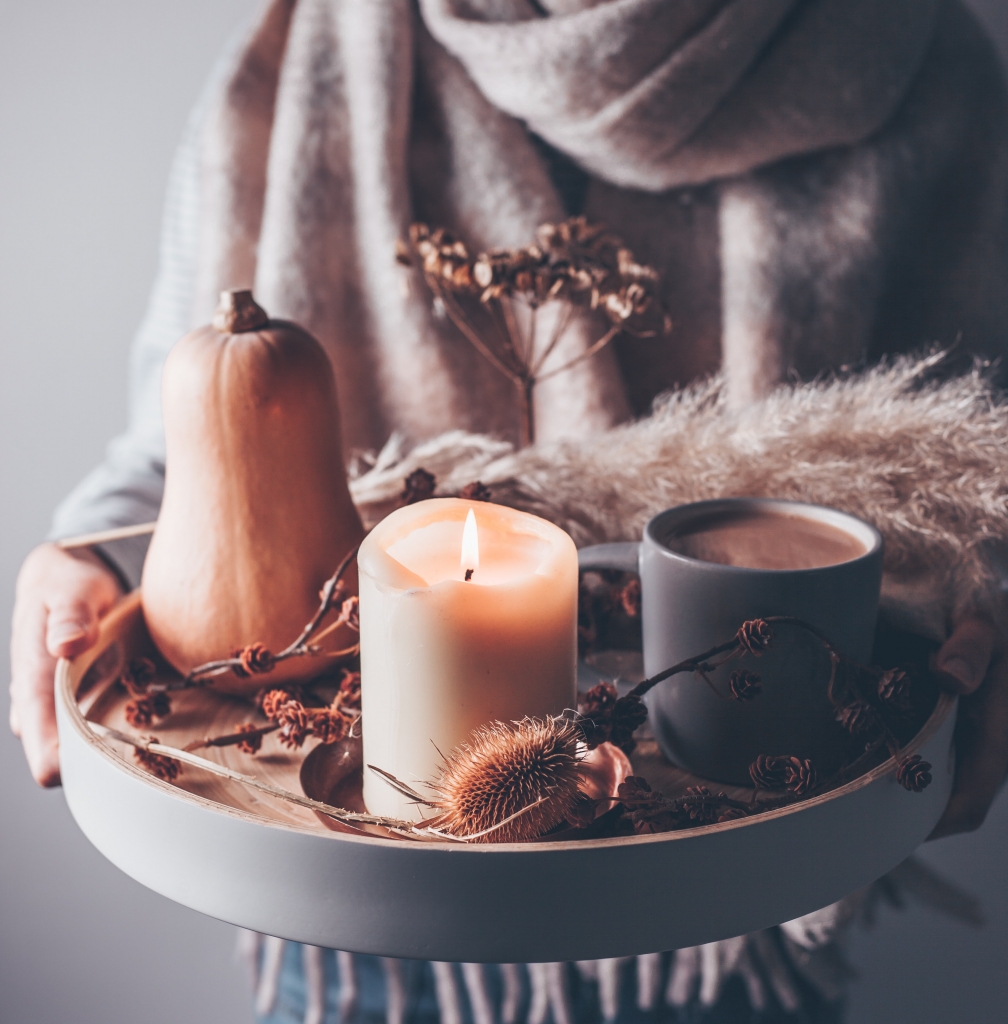 Transitioning Your Home to Autumn
Crisp air. Vibrant colours. The smell of home cooking. As we welcome autumn, we have compiled some of the best fall décor ideas for the season!
Inspired by Nature
A surefire way to embrace autumn is to bring some of the outdoors in, with adding bits of nature to your home decor. Centrepieces made from pumpkins, gourds, leaves or branches, for both your dining room table and coffee table, set the scene for the months ahead!
If you're feeling creative, you can make your own natural-themed pieces. This easy-to-make, DIY pumpkin tray from Jessica Welling Interiors will help you settle in to autumn in a heartbeat. Centrepieces aren't the only way to embrace the natural elements of fall. Vases of fall-blooming flowers, like goldenrod, sunflowers and celosia, will help hasten the passing of summer and get your eyes and your nose in fall mode.
Pillows and Throws
You don't have to change huge elements of your home to embrace the season, it can be as easy as modifying your pillows and throws. Adding a few fresh fall-themed pillows to couches, particularly ones with hints of orange, can transition the room from summer to fall easily. Check out these inexpensive fall pillow covers that will do the trick.
Autumn Aromas
Autumn is all about warm and rich scents, so a great way to convert your home to "fall mode" is to do it nose first. Scented candles, or air fresheners, like pumpkin, cinnamon or cranberry, will provide warmth and be reminiscent of some of your favourite fall memories.
Smells of fresh apple or pumpkin pie do just the trick of filling your home with the best aromas. This pumpkin pie recipe will have your whole home smelling of autumn in no time.
Update Bedding
Prepare for the cooler weather by transitioning your light blanket or comforter to something a touch warmer. In addition to switching from cotton sheets to flannel, use this as an opportunity to add a splash of fall colours to your bedroom. A duvet with oranges, browns or an arboreal theme will do the trick.
If you're not one for flannel or heavy duvets, add a blanket at the end of your bed for a fall themed layer.
Don't let the change in weather get you down. "Leaf" no stone unturned, embrace autumn and let your home be your fall-themed haven.