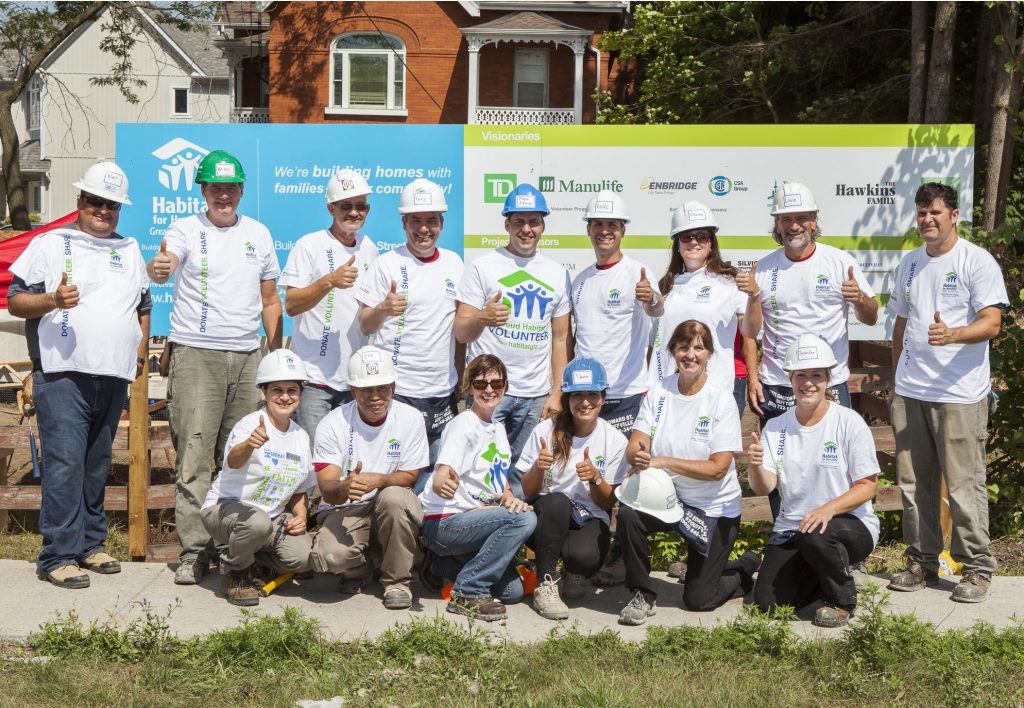 At Geranium, we're always looking for new opportunities, not only to help develop our communities, but also to be active members of society. This month, we were able to give back to the community of Stouffville in a very meaningful way that touched all of our hearts. We partnered with Habitat for Humanity GTA to help build the first ever H4H home in Stouffville!
Throughout #geraniumweek, a total of 75 people participated; many of whom were staff from Head Office, Sales and Construction as well as invited guests from Pace Credit Union, SCS Consultants and the Town of Whitchurch-Stouffville. For five days, we swung hammers during the house framing stage working alongside Habitat's experienced crew leaders.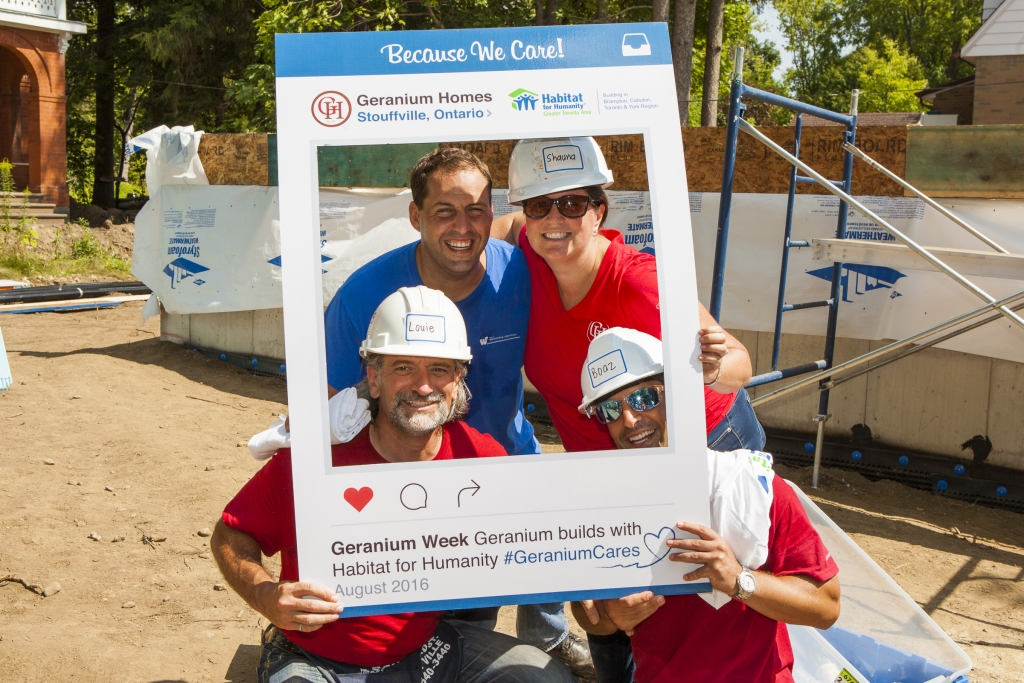 Working with H4H to build a home was a fun and rewarding way for our staff and invited guests to honour our commitment to the community of Stouffville and to help build a home for a deserving family in need, the Sosin's, a family of four. Having the opportunity to meet and work alongside the Sosin family reinforced the message that we are not only building them a house, but more importantly a home.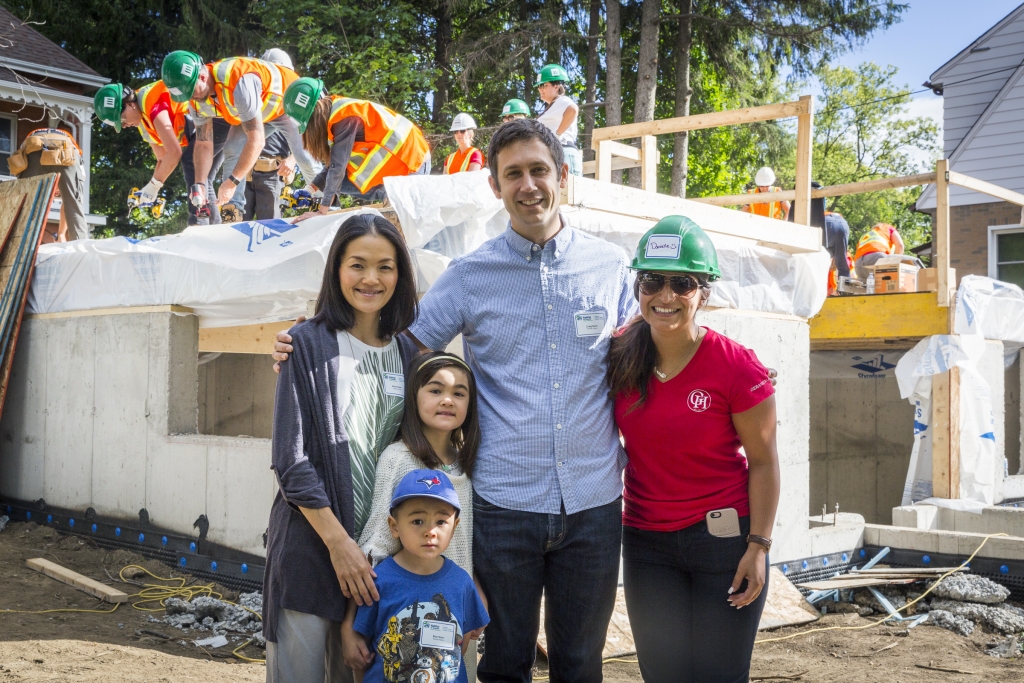 Construction began August 18th, and the Geranium team successfully completed the frame on August 24th. Progress is moving along quickly on this Main Street home and the Sosin family is very excited to be moving into their new home in October!
"When we learned that Habitat for Humanity GTA was undertaking its first build in Whitchurch-Stouffville, we knew we wanted to be involved," says Boaz Feiner, President, Geranium Homes. "Since June 2015, our senior vice president, land development Shauna Dudding has also been on the Board of Habitat GTA, and it is her dedication to the organization that makes us particularly proud of our sponsorship."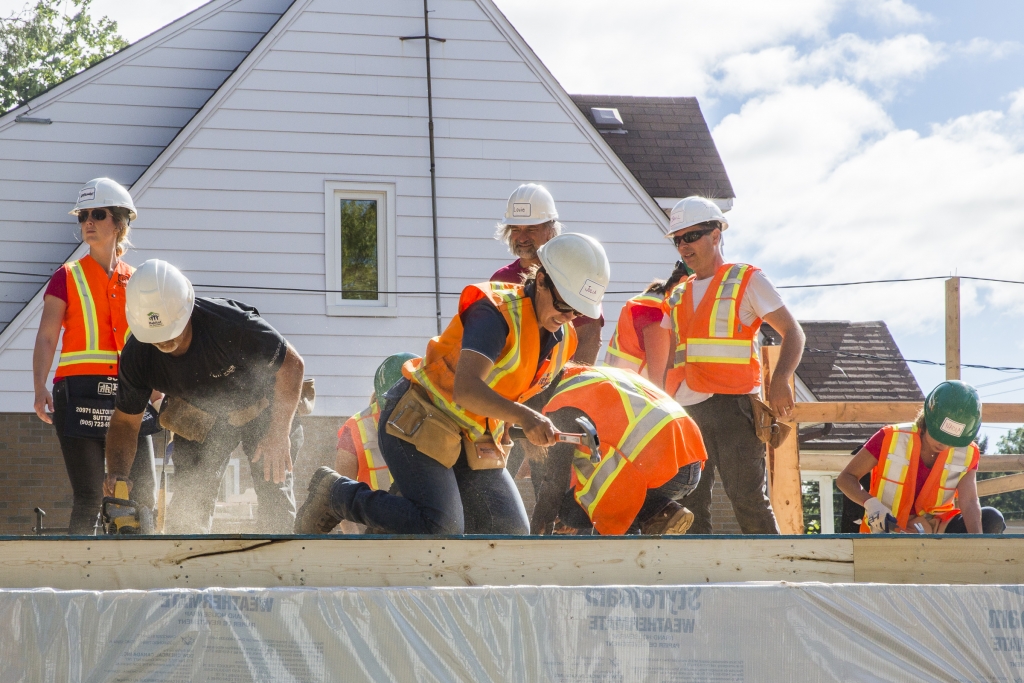 "This is a great team building opportunity for our employees, and a rare chance for many to experience what it's like to work on a construction site," adds Feiner. "We'll be giving back to the local community in a highly meaningful way and at the end of each day, volunteers will see the progress they've made on this house for a working, low-income family. A very rewarding experience for everyone."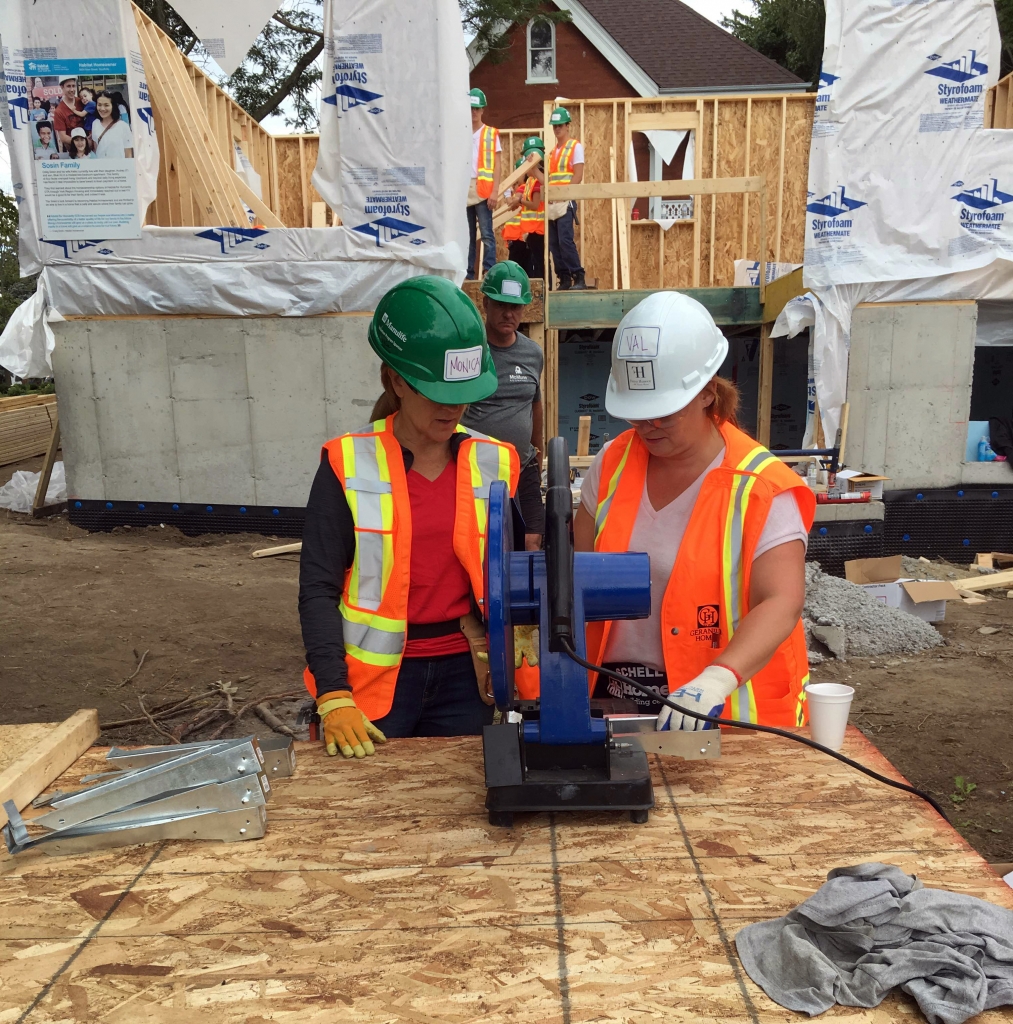 Habitat for Humanity Greater Toronto Area is a non-profit housing organization working with communities to build homes with local families in need of affordable housing. The organization empowers families to achieve stability and self-reliance. If you would like to give back to your own community, volunteer at a Habitat build near you!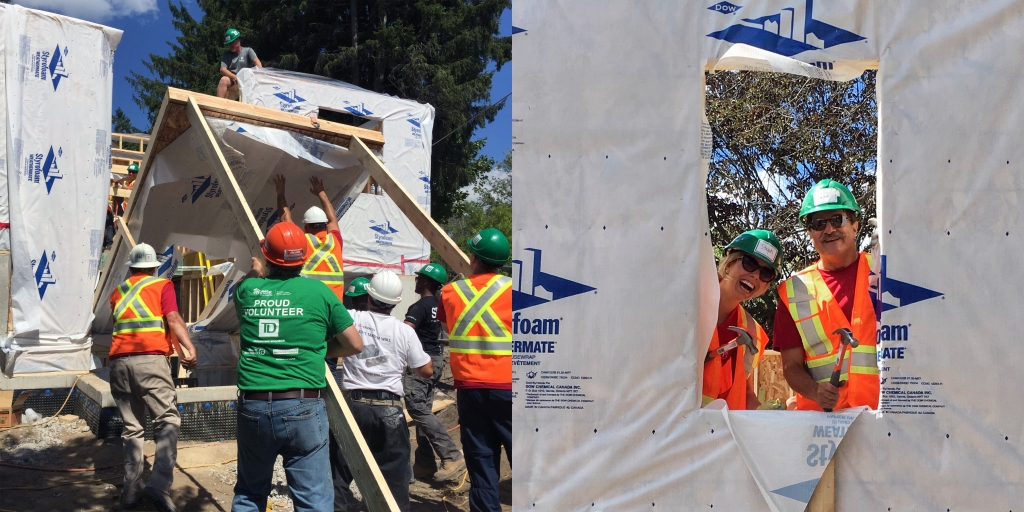 There are more photos of the Habitat GTA Blitz Build and #GeraniumWeek on Geranium's Facebook page as well as Instagram.
Save
Save