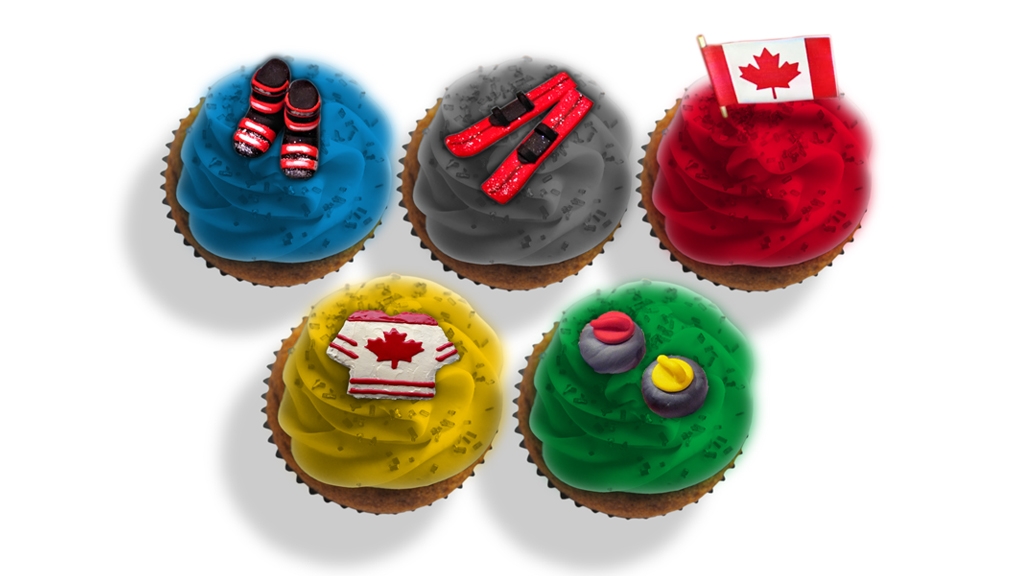 The 2018 Winter Olympics are here! It's always nice to watch our Canadian athletes succeed on the World's stage. It's also the perfect time to celebrate with these fun Olympic-themed party ideas.
Olympic Movies
Olympic movies are a surefire way to get yourself and your guests into the spirit of the games. You can choose an Academy award darling like Chariots of Fire or an underdog story like Miracle, or light-hearted comedies like Cool Runnings or Blades of Glory.

Whatever you choose, having a lineup of Olympic movies playing will set the tone and ambiance for your get together!
Recipes
Deciding what to serve is always an entertaining challenge. Feature Olympic-themed treats to make your guests feel like they're in Pyeongchang themselves.
Olympic torch cupcakes are relatively simple to make, and are a fantastic visual. All you need is ice cream cones, frosting, cupcakes and candy clay, and you can carry the torch for yourself.
If you're looking for something with less prep time, Olympic ring cupcakes would be a fast option. You can simply add fruit loops as the Olympic rings to frosted cupcakes. This simple to make option still looks impressive and has a homey feel.
Canada-themed appetizers always fire up the patriotic spirit. And here's a fun appetizer tray that would be perfect for this occasion.
Home Olympics
What better way to embrace the Olympics than hosting your own games? These games need not be complicated. You can have an event on your kitchen counter with hair elastics and marshmallows.
If you are feeling more ambitious, you can have a many event competition with "ski-jumping" on your kitchen table and "speed skating" using dish towels. You can even give out your own chocolate coin medals.
Decorating
The final aspect of your party that will put it over the top is the decorations. Streamers in red and white are simple and show your support for Canada.
A different colour scheme could be the colours of the Olympic rings. Balloons arranged in the bunches of red, green, blue, black and yellow would look sharp around your party. A DIY option could be a create your own Olympic rings streamers using construction paper.
Here's hoping your Olympic party is a grand success and embraces the Olympics in your home and in your heart as our athletes go for the gold.
Let's go Canada!