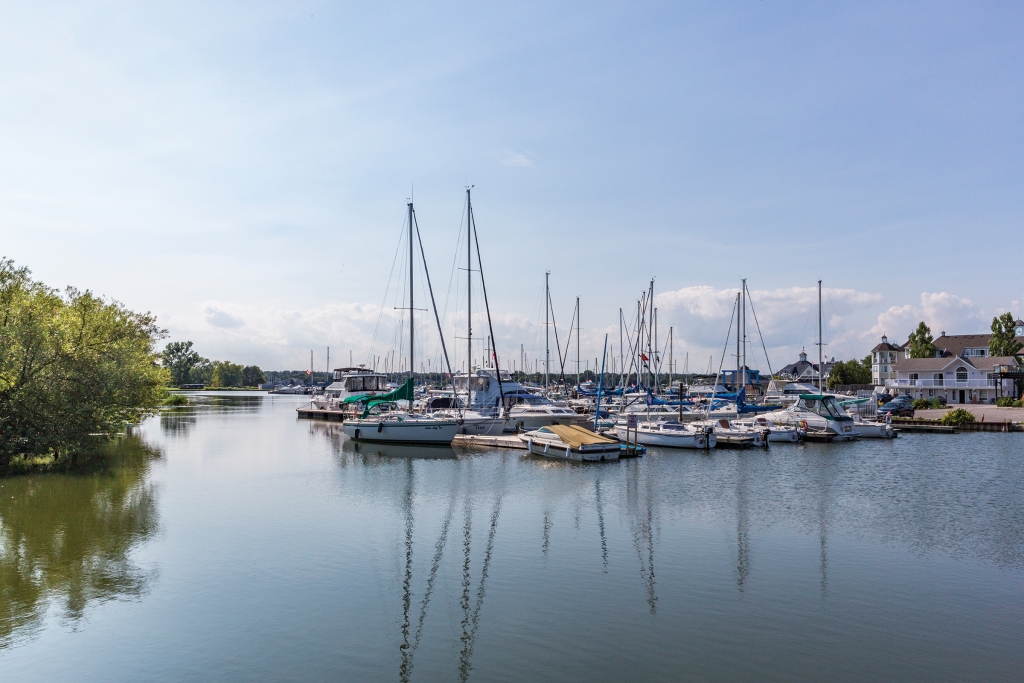 Pickering's proximity to Highways 401 & 407, and the nearby Pickering GO Station, provides quick and easy access to the GTA and beyond. So, whether it's exploring downtown Toronto, the rest of Durham and York Region, or the nearby Toronto Zoo and Pickering Town Centre, there are endless year round attractions and amenities just waiting to be explored and enjoyed!
Pickering has also long been recognized for its spectacular natural surroundings that are highlighted by more than 500 acres of local neighbourhood parks, trails and open green space. And with summer being at its peak, there are so many things to see and do giving you endless opportunities to head outside to enjoy life to its fullest!
Rouge National Urban Park
Not only is Rouge Park Canada's first National Urban Park, occupying almost 30 square miles, but it also holds the honour of being the biggest Urban Park in North America. Easily accessed by car or public transportation, Rouge Park is the perfect city getaway and with so much to see and do, a popular year-round destination for locals and visitors alike.
The park features more than 15 miles of inviting hiking, cycling and walking trails that meander throughout with an additional 45 miles planned. There are opportunities for camping, birdwatching, canoeing, kayaking, and paddle boarding. If you're looking to break out the rod and reel to do a little fishing, you're never more than a few steps from the gently flowing waters of the Rouge River.
Altona Forest
Part of the Petticoat Creek watershed, Altona Forest features more than 120 acres of year-round splendour located right in the heart of the city. The area is home to more than 130 types of wildflowers, and an abundance of wildlife that includes hundreds of different birds – a popular destination with birdwatchers of all ages – and over 14 mammal and reptile species, all of which can be experienced from the forest's extensive trail system which can be easily accessed via 7 access points.
Enjoy the free Saturday morning guided hiking tours, when available, or use their downloadable guides. It's the perfect way to explore Altona Park and learn about its history, wildlife and the many plant species that are found along the many picturesque trails found within.
Frenchman's Bay
Enjoy the breathtaking sights and activities of Lake Ontario from the city's best vantage point at Frenchman's Bay. Surrounded by a variety of parks and beaches, including Beachfront Park, Rotary Frenchman's Bay Park and Frenchman's Bay East Park, this is a celebrated destination for those looking to spend a day in the sun with their feet in the sand.
Take a break from the rush of urban living as you explore the area's quaint waterfront shops and cafes. Enjoy an order of chip truck fries, or a dripping double scoop cone of your favourite ice cream as you experience a sunset concert at Millennium Square.
No matter what your interests, whether they include beach volleyball, windsurfing, fishing, kayaking, canoeing, or exploring Pickering's Waterfront Trail, there's so much to see and do.
Life In Pickering
As the promise of glorious summer days summons visions of endless outdoor adventures and fun in the sun, Pickering has something for everyone and is the perfect destination for families of all shapes and sizes!
Home to Asprey Towns, an enclave of 22 family-sized townhomes now open in West Pickering. Ideally located at the corner of Twyn Rivers Drive and Altona Road, near the border of Pickering, Scarborough and Rouge National Urban Park, and just minutes from schools, major highways, shopping, and abundant amenities. Asprey Towns provides more room for families to grow, thrive and enjoy their home for years to come.
You can learn more and book your sales appointment by visiting www.aspreytowns.com