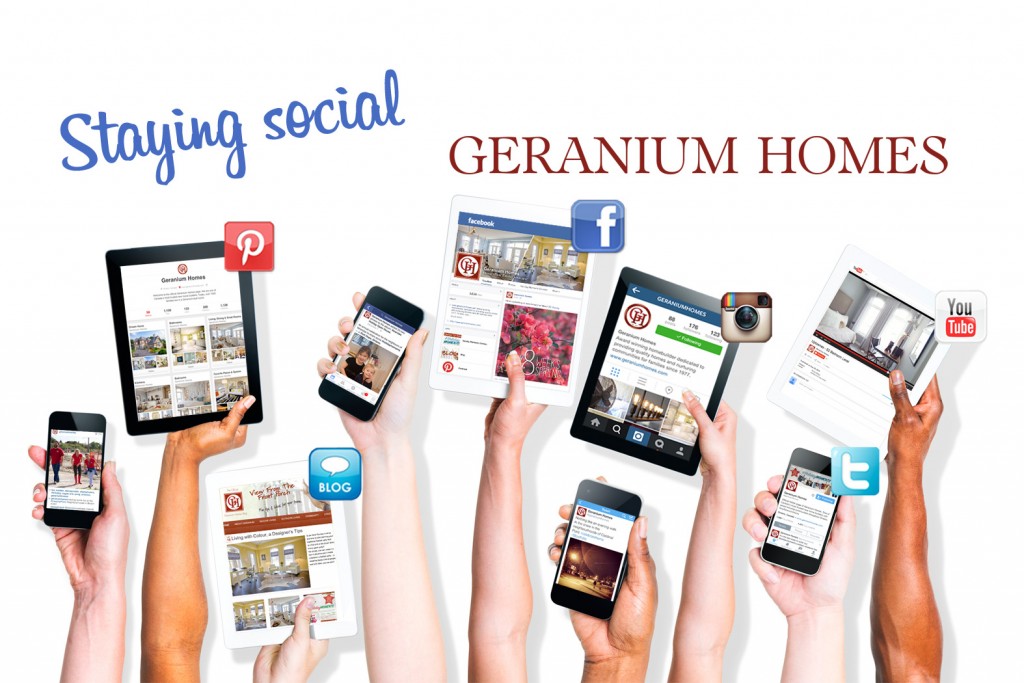 Social Media has become a daily part of lives, it piques our interest, it informs us, it entertains and it keeps us connected to the people in our lives.  As a builder, social media gives us the opportunity to engage in two-way conversations with our on-line community and allows us to connect with our homeowners, home buyers and our community.
The potential is astounding, and we couldn't be more pleased!  In 2014 Geranium Homes was recognized at the BILD AWARDS by winning Best Social Media campaign. This  year we are finalists again in this category for two separate campaigns.  But the real success comes in our on-line community, their support and enthusiasm.  By creating a connection through the celebration of home life, family, community and the important events in all of our lives we've built a great relationship and a loyal community.
Our goal was simple, to be a resource for anyone buying or owning a home.  We help home buyers learn more about the community they want to move to, along with everything involved in the home buying process. But we don't stop there, through social media we're able to stay connected with our homeowners by continuing to offer tips, advice and inspired ideas for everything from home decor to gardening to holiday recipes.
Here are some of the ways Social Media can help homeowners and builders alike:
Twitter – This active community lets us keep on top of events and happenings in our communities. We celebrate the achievements and stories and make sure our homeowners are aware of upcoming events.  Through real time connections and conversations, we let our community about locals news or when the weather is bad, closures and cancellations.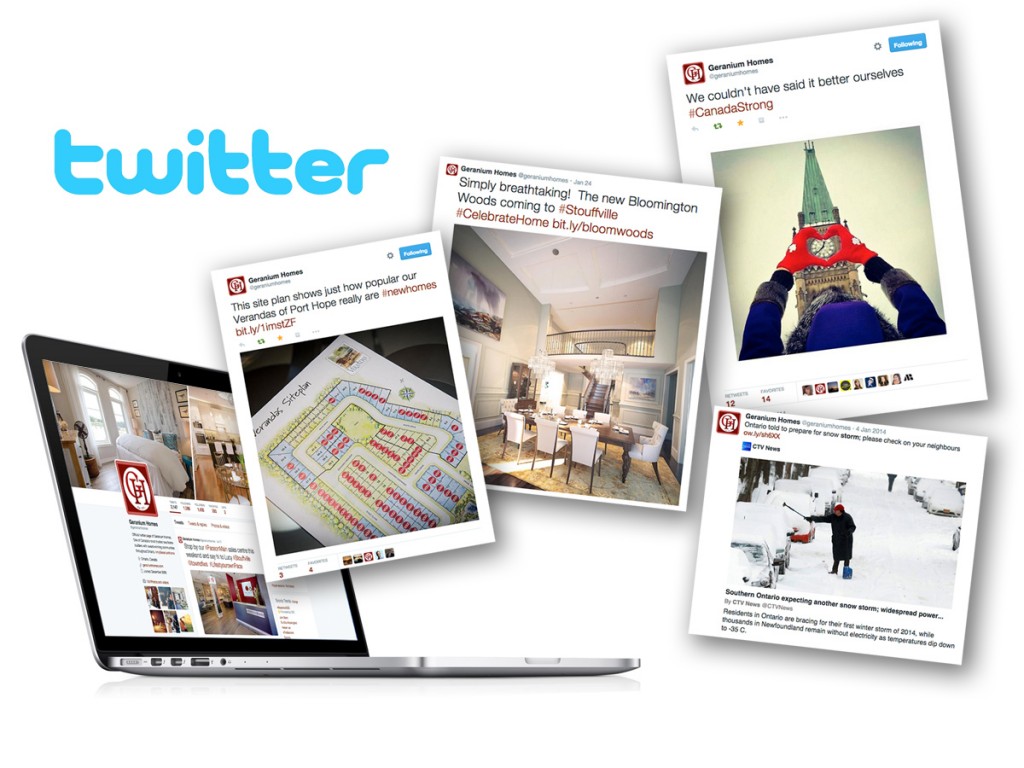 Facebook – Facebook lets us share news, recipes and home tips with a wide audience.  By sharing photos and events from our communities we are able to stay connected with local businesses and enjoy a wide variety of helpful advice.
Pinterest – Like the look of our model homes? We show you how to achieve it and where to find the materials.  Our Uptownes model homes are featured on our Pinterest page complete with advice from our Interior Designer Jo-Ann Capelaci.  When we find a good recipe, we "pin" it, so it can easily be shared with our followers.  Looking for a Do-It-Yourself project?  Pinterest gives us plenty of inspiration both inside and out.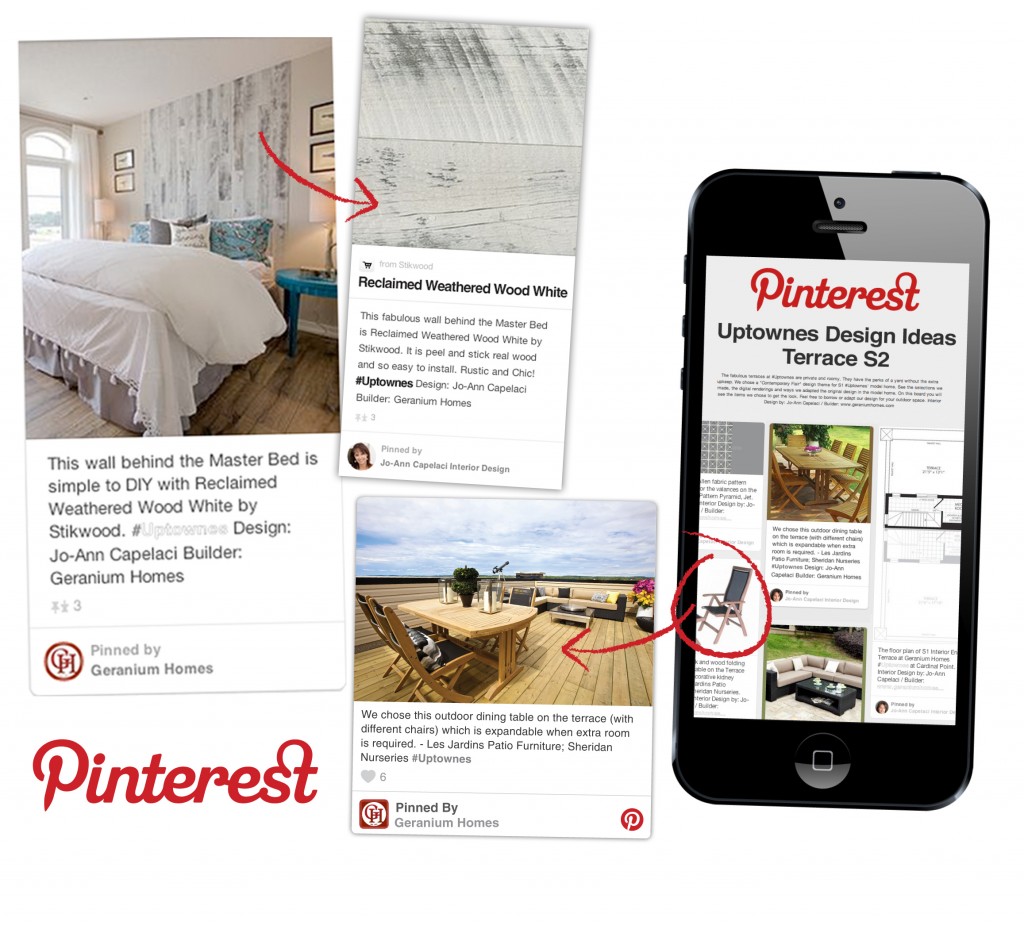 YouTube – Sometimes life just gets too busy, and taking the time to tour model homes just isn't in the cards.  With our YouTube page, a virtual tour is always available.
Instagram – Everyone loves photos!  And Instagram feeds our visual appetite.  Here we can show off the beauty of our homes, and also show the personal side of the great people who work at Geranium Homes.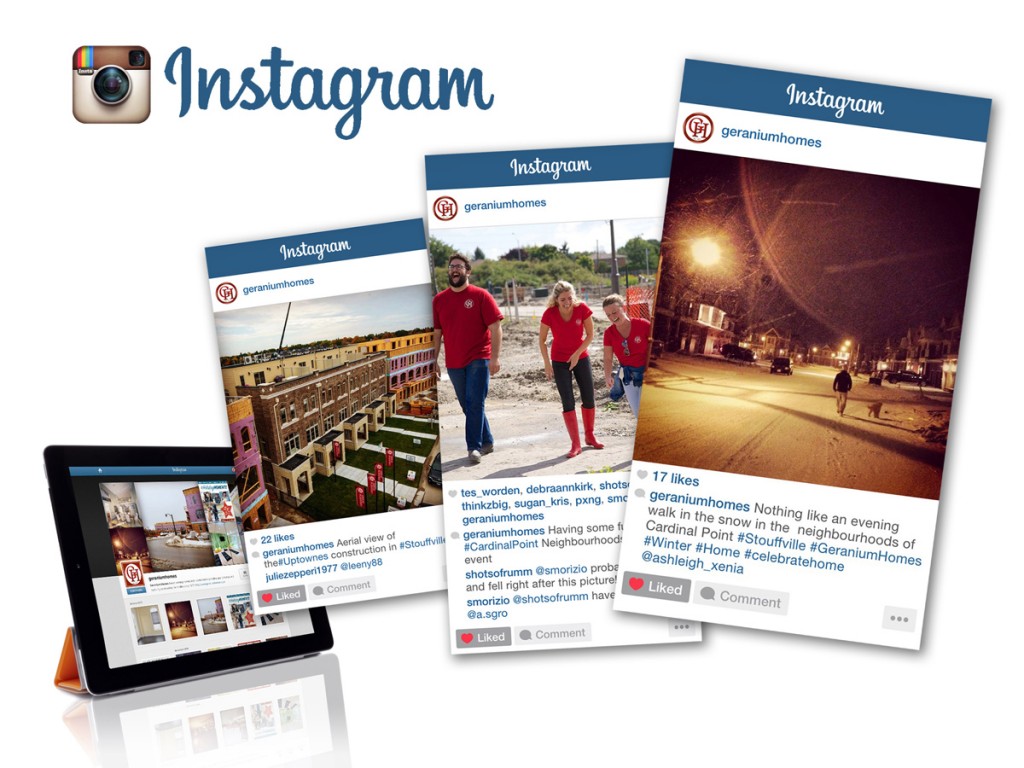 Getting to know you, and being part of the community.  That's what makes Geranium Homes' Twitter, Facebook, Pinterest, YouTube and Instagram so much fun.  The opportunity to share ideas, photos, events, projects and everything that's so great about owning a home!