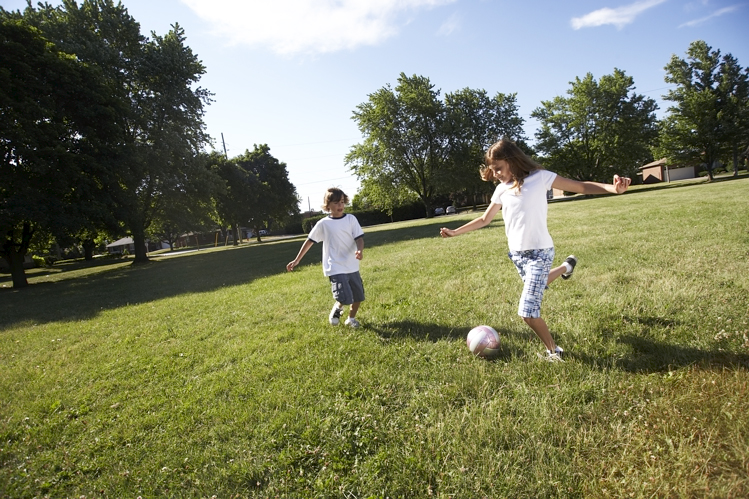 Kids can be kids in Stouffville – it's the perfect place for families.  A town made up of friendly people and community spirit, it's a safe community where kids can play with friends on tree-lined streets in the summer and families can skate on outdoor rinks in the winter.
In part four, the final post in our Stouffville series, we wanted to look at what makes any hometown important:  the ability to bring people together.
Even as Stouffville has grown, it's held on to its small town appeal. They've put a lot of things in place to keep that family friendly charm. The town of Whitchurch-Stouffville has made a huge investment in parks, pools, playgrounds and schools with an eye to the future. With a brand new skate park, well manicured baseball diamonds and freshly cut football fields, Stouffville's many parks give residents a place to catch up with neighbours, and cheer on their family, friends and favourite hometown teams.  Plus the many beautiful walking and bike trails offer the adventurous a great way to spend the afternoon.
Summers can also be spent cooling down at the brand new Whitchurch-Stouffville Leisure Centre, right in the heart of Memorial Park. The focal point of the community, this Leisure Centre houses an indoor pool, fitness centre and library. The town also offers a host of kids programs and summer camps including hockey, football and soccer leagues, and a full line-up of family fun events like the Stouffville Strawberry Festival, Food & Music Frenzy and Outdoor Movie Nights.
And the best part of all? Everything is within the walking distance! With endless summer activities to enjoy, Stouffville offers families a summer they'll fondly remember. Click here for a full calendar of the town's many events.
As the 2014 BILD Award Winner for Best Places to Grow Community of the Year, Geranium Homes' Neighbourhoods of Cardinal Point is proud to have roots in the town of Whitchurch-Stouffville.