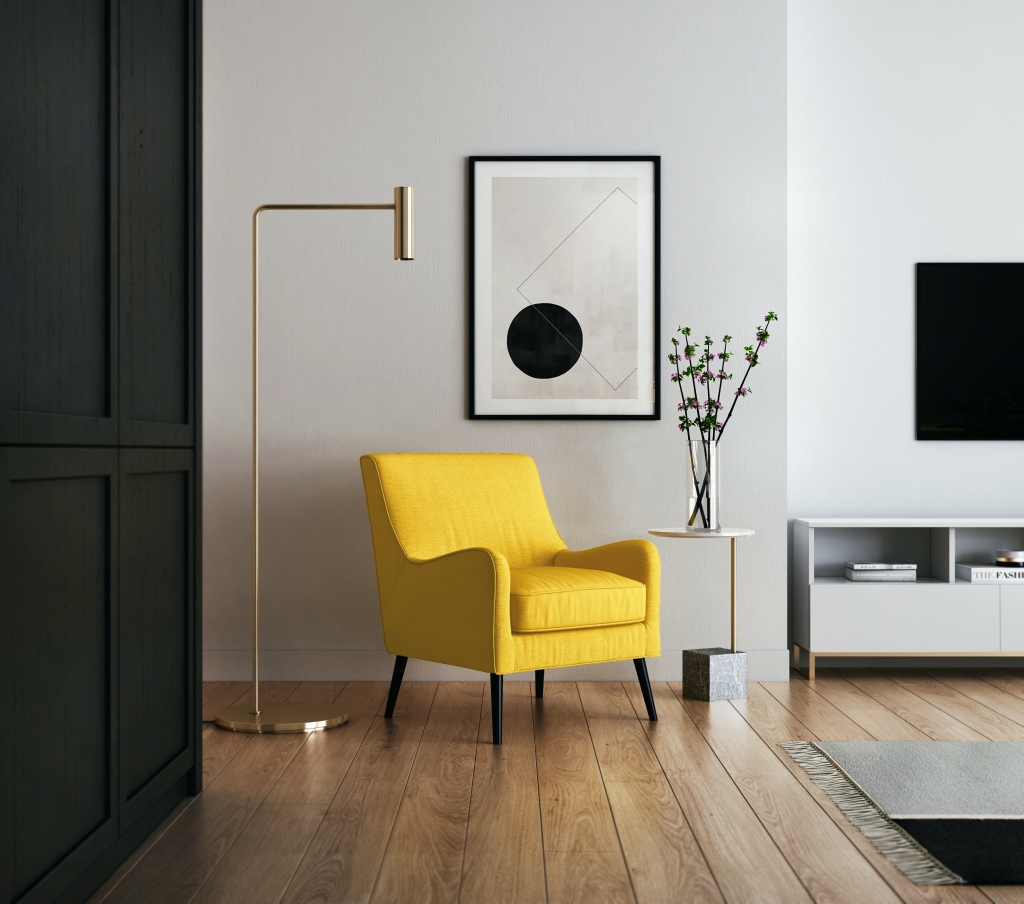 A new year brings new interior design and lifestyle trends! We've compiled some of the trends you may see pop up this year.
Pantone Colours of the Year
Over the past few years, Pantone's trend-setting colour picks have included bright, striking hues such as Living Coral (2019), Ultraviolet (2018), and Radiant Orchid (2014). This year is a little different. For 2021 Pantone's Colour of the Year includes not one, but two colours, Ultimate Gray and Illuminating.
The resilience of Ultimate Gray works for every living space, is the ideal neutral backdrop, and complements the bright optimism of Illuminating Yellow that brings energy to a room, and conveys a warm, welcoming message.
Accessorize To Energize
Adding a statement piece, like a brightly coloured couch, can energize a room without a costly makeover. Vibrant bedding hues or cheerful pillows and bold accessories add pops of colours, refreshing a room without heavy commitment. Jo-Ann Capelaci, of Colours & Concepts Inc, and interior designer of our Courts Of Canterbury model homes, reminds us of the importance of choosing finishes that blend together. Jo-Ann has added blues, grey and white with pops of orange to complement the airy living space of our Port Perry model home shown here.
Re-Inventing The Home Office
Traditionally, dining room tables and breakfast bars did double duty as home offices and study spaces. In 2020, people adapted to working, and studying, at home with little notice, but in 2021 it's about creating the perfect space for optimal productivity! Start by finding a room that will allow you to create the ideal environment, plenty of light, and enough room for a desk and proper chair are key points to remember. HGTV offers some great tips for creating your home office: HGTV.
The Forte model at Allegro has a beautiful office made for working or studying from home. The high ceiling and fabulous windows offer a spacious area with plenty of natural light, its location on the main floor provides easy access to everything, while still remaining private. Learn more about this executive home designed for your lifestyle at www.allegroaurora.com
Minimalist Style
The clean lines and uncluttered philosophy of contemporary minimalism is a trend warmly embraced this year. Function over style, and the less is more décor is anything but boring. The minimalist style goes beyond clearing clutter and keeping it simple, with creative touches like nesting tables or benches in the Living Room, to Kitchen cabinets with hidden pulls, and appliances seamlessly blending in with the cabinetry. This style is exemplified in the Kitchen at our Allegro Aurora Vivaldi model home. Can you spot the refrigerator? This décor trend creates calming and welcoming vibes.
Travel The World From Home
Incorporate some of your favourite travel finds into your home décor! Whether it's woven and rattan home accessories, or calming coastal influences that embrace the allure of a tropical getaway. Homes and Gardens offer exhilarating suggestions to reinvent your room. Shop online for specialty pieces that bring out your adventurous side. These rattan pieces from Bouclair create the perfect mood, adding an exotic touch to your room.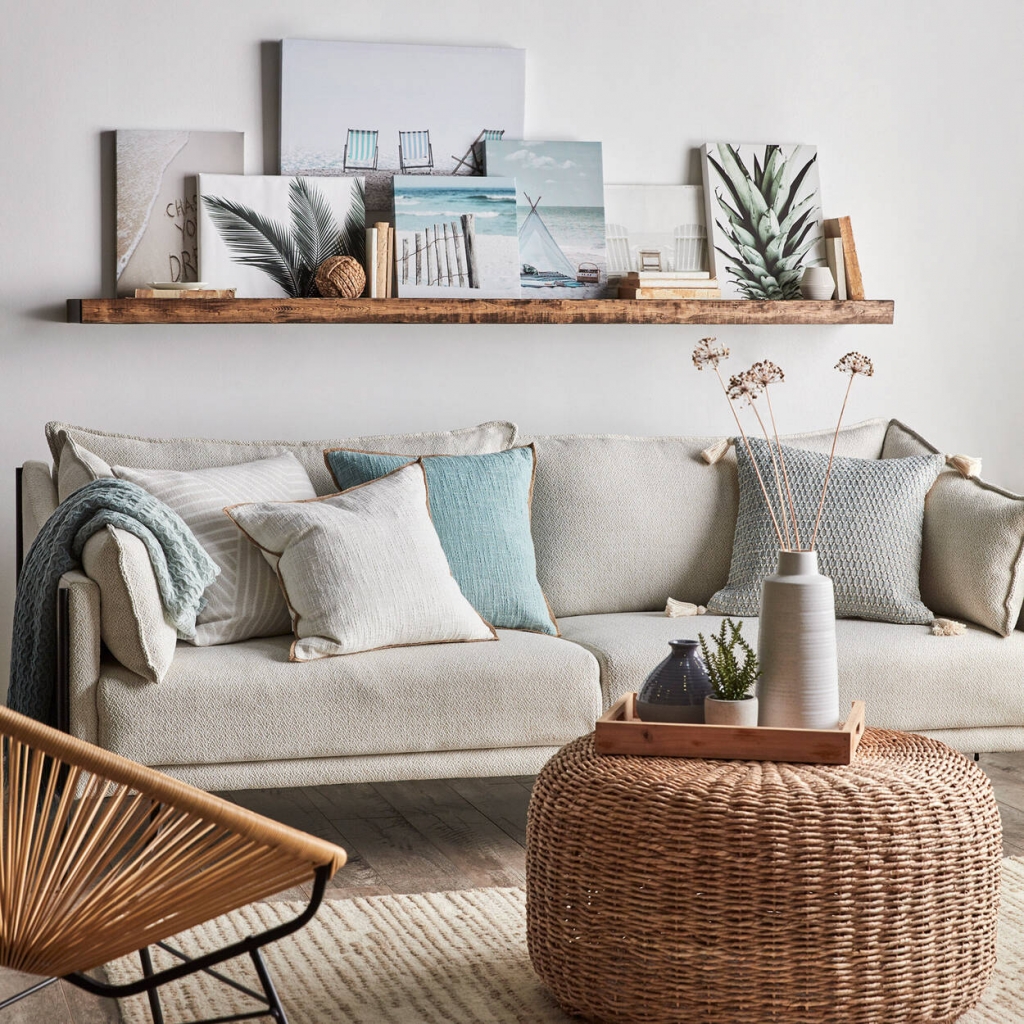 Feng Shui
Feng Shui is about bringing good energy into your home, and creating a balanced, healthier atmosphere. There are many ways to use Feng Shui principles throughout your home, from using round objects to find harmony, to keeping the balance with wood and natural textiles. You can boost your personal energy by placing furniture in optimal places and oxygenate your living space with plenty of plants.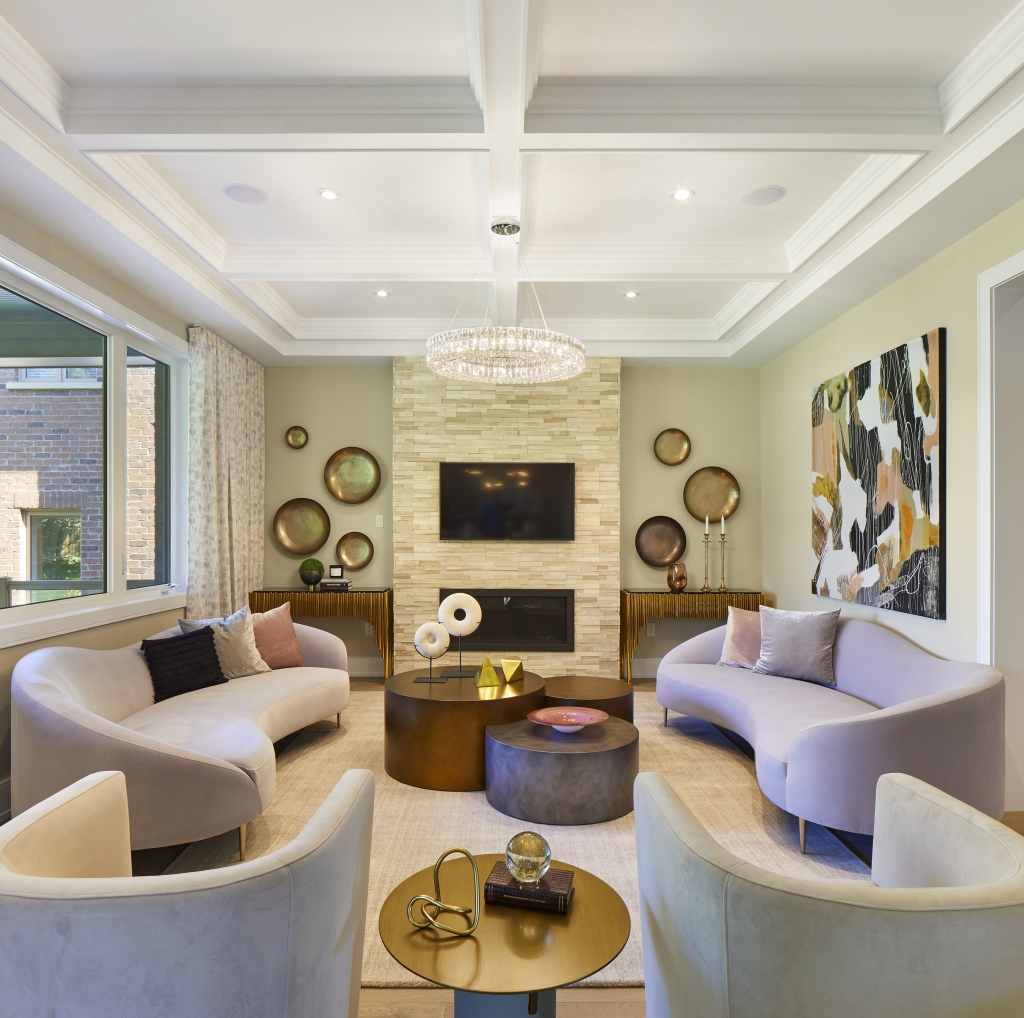 As we enter the new year, consider adding some of these new trends to give your home a refresh! What do you think of the 2021 trends? Will you be trying any? If you do, be sure to let us know. Here's to 2021!