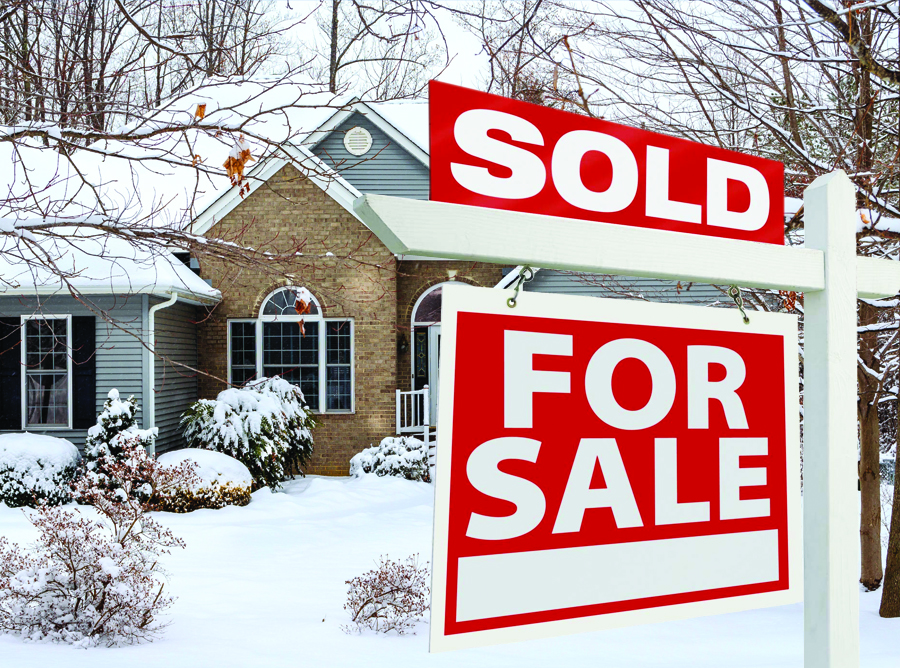 You don't have to wait until spring to list your house; there are some great benefits to selling your home in the winter. With less competition it's an ideal time to make your home stand out to serious buyers.
Here are few tips on how to enhance your home's winter curb appeal.
Bring the Light
With the days being quite short in the winter, natural light is at a premium. Make sure you have good lighting in every room; it helps potential buyers see how great your home is! HGTV recommends using timers to always make your home look warm and inviting. They also suggest keeping the blinds open so the potential purchasers can see inside before walking through the door.
The Exterior
Buyers want to see a home that looks maintained and well cared for. That may be a little harder to do in the wintertime, but it's important to take the time to clean eavestroughs, make minor repairs and ensure your windows are sparkling clean. Make sure that shrubs and branches aren't blocking any walkways and be sure to clear snow and ice from walkways before every showing. Adding a wreath to your door or urns with seasonal plants make the entrance more welcoming! The backyard can be a huge selling feature of your home. Here are some tips on how to make your backyard look great, even in the cold!.
Give Your Furnace a Check-Up
Energy efficiency is extremely important. There are many tips for selling your home, but showing a potential buyer how efficient your home is, is definitely at the top of the list. When it comes to winter selling, the focus is on the furnace; take the time to do a thorough check-up so there are no surprises.
Set the Mood
Show off how cozy your home can be, this helps buyers see themselves living there. Turn on the heat from your well-tuned furnace- the warmth will be inviting for those coming for a walk through. Or if you have a fireplace, have it going (as long as it's safe). Hang up nice towels in the bathrooms and kitchen and set the dining room table. Fresh flowers are always a nice touch! However, avoid those with strong scents. Check out our blog on home staging for more tips on setting the mood.
Show the Summer Potential
Staging Works Toronto offers a great way to show potential buyers how beautiful your home is in spring and summer. If you know you're going to sell your home well in advance, plan ahead and take photos during the summertime. Leave out a photo album filled with your outdoor spaces in the summer for them to comb through. This allows potential buyers see what your home looks like in not only summer, but also spring and fall as well.
Winter might just be the perfect time to list your house! Use these tips to help present your home to someone who will love it as much as you do!