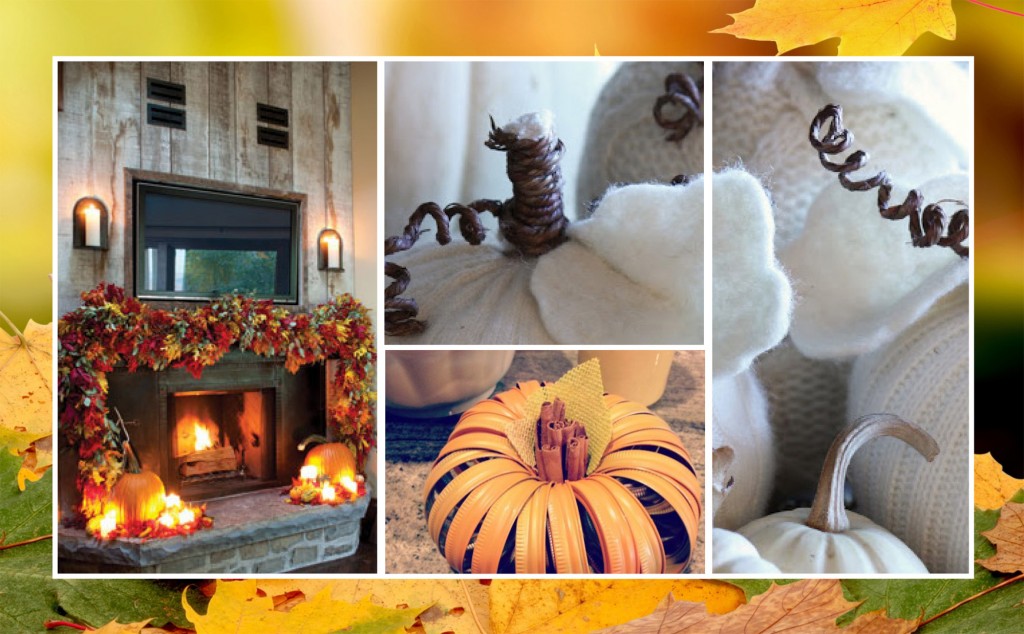 It's just more fun to decorate your home for Fall.  Whether you're a Fall-obsessed aficionado or just interested in the subtle details and colour combinations, your take on the season can brighten up an entire home.
Here are some fun ways for you to have everyone falling in love with your Autumn home décor.
DIY Fall Wreaths
Pay tribute to your favourite time of year by decorating your front door with a unique seasonal wreath you've made yourself.  An Autumn wreath works best when you incorporate seasonal colours like orange, brown and green. Adventurous crafters can also take wreath making to the next level by integrating natural textures like branches and layering it with burlap or seasonal ribbon.
Fireplace Mantels
Sitting by a nice cozy fire is a great way to take the chill off an autumn evening and it's no secret that a fireplace is often the focal point of your room. Draw attention to that space by mixing together seasonal elements to make your mantel magnificent. This the perfect opportunity to warm up the space, add a rustic touch and inspire you to spend a bit more time by the fireside.
Mason Jar Crafts
If you've read earlier blog posts then you'll know there are many creative things to do with a good Mason Jar DIY. So what better way to make use of supplies that are easily available and perfect to up-cycle for any season but to create a canned pumpkin out of Mason Jar lids. Thanks to Yellow Bliss Road for this fun DIY that adds a subtle seasonal flair to any room and is really just too cute for words.
Sweater Pillows
During this time of year many refer to Fall as perfect "sweater weather", so why not incorporate your favourite sweater into a cozy accessory for your home? Sweater Pillows are a super easy and quick solution to revamp any space, adding colour, texture and patterns to a dull room. They're also a comfortable accessory for the Fall that perfectly transitions into the winter months.
While you're playing seamstress, turn those unused sweater scraps into pumpkins! This simple DIY will surely impress any guest. Who knew that an old sweater could stem into a fun Pumpkin DIY?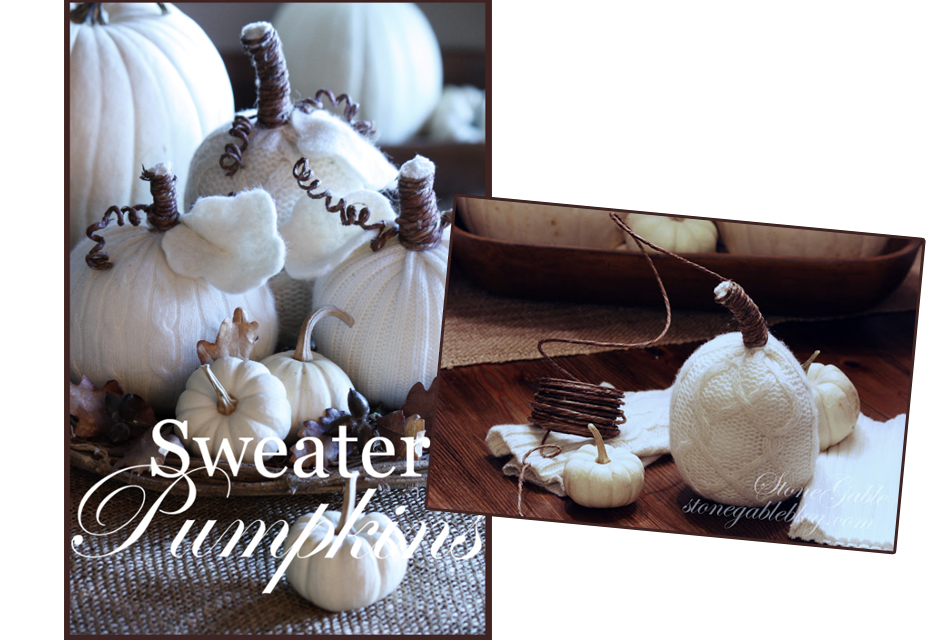 Fall Potpourri
Just in case decorating isn't your strong suit but you still hope to get your home into the festive spirit, try this amazing simmering Fall Potpourri. By mixing ingredients like orange peel, cinnamon, apples and cloves your house will instantly be reminded of all things special about this cozy season. It's simple, just simmer your concoction several times a day to leave your house smelling like a beautiful Autumn day.
It's always fun to decorate your home for the upcoming season, so now that summer is officially over hopefully you've fallen in love with some of these great Autumn DIY design ideas that will be sure to cozy up any room in your home.