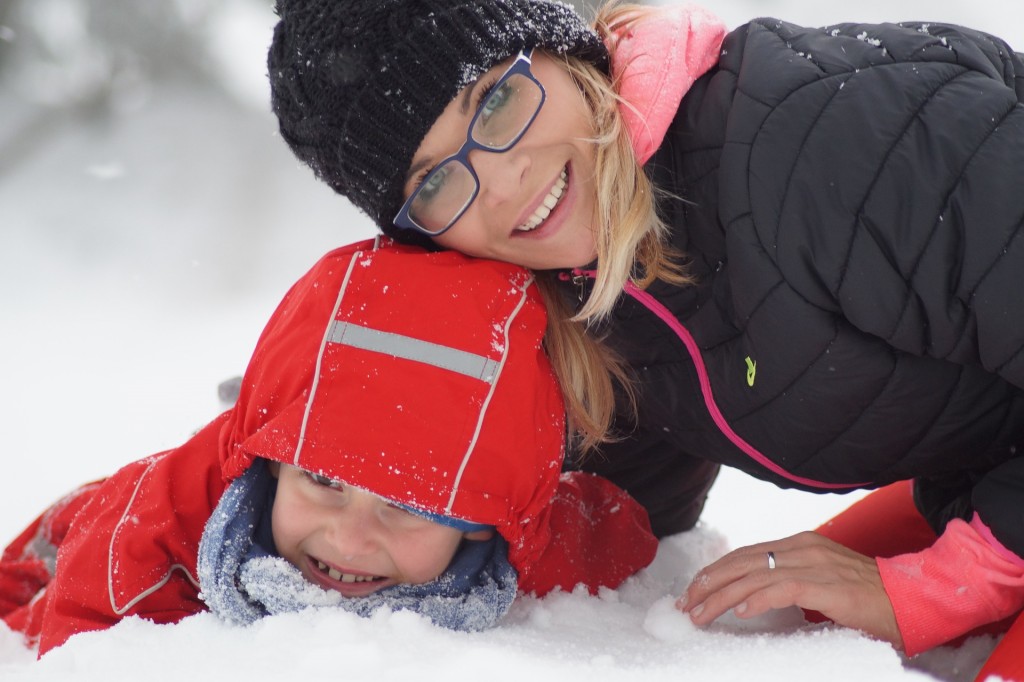 Looking forward to Family Day this year? You may be dreaming of a nice relaxing week on the beach but during this holiday there are plenty of fun outdoor activities to do in the snow. Check out these fun winter activities you can try while you spend some extra time together as a family.
Have an Outdoor Picnic
Feeling a little snowed in? An outdoor picnic is a great way to enjoy the outdoors even in the winter. With proper planning this outdoor excursion is easy. Start with a simple menu like some cookies or pre made sandwiches and a thermos filled with hot chocolate. In order to enjoy this picnic you will also need to dress the part. Get bundled up from head to toe with scarves and gloves for playing and eating. TIP: Pack an extra pair of socks because no one likes wet feet!
Try a Winter Sport
Nothing beats lacing up those skates and tackling a friendly game of pond hockey. While ice skating is a popular winter activity amongst kids, make time for everyone in the family by trying a new winter sport. Whether it's hitting the slopes for the first time or trying your hand at snow tubing or snow kiting, it's sure to be an unforgettable day for the whole family.  How about trying dog sledding? Enjoying incredible Ontario landscapes by dog sled is a unique way to entertain everyone on Family Day.  Here's a list of dog sledding adventures just north of the GTA.
Attend a Winter Carnival
Embrace the outdoors in a fun carnival atmosphere. Winter Carnivals showcase the best in recreation, sports and food so that family's can enjoy Ontario's unique winter experiences. Winterfest at Markham Museum brings people together to explore the science of snow with plenty of opportunities to try outdoor activities like snowshoeing or ice block building. There is fun for the whole family with entertainment and craft building available as well.
Be a Tourist in your Hometown
See your hometown from a new perspective. Get the entire family involved by planning different excursions and visit places you've never been. Using review sites like tripadvisor.com could help you pick out the top local hotspots in your hometown. Check out our top picks for places to visit in the GTA.

Arts and Crafts
If you plan on staying indoors for family day, try incorporating arts & crafts into your routine. It'll keep the kids entertained for several hours and be a fun family project. You can also plan ahead with these spring themed indoor crafts. Time to grab the glue stick and start creating.
Whatever you end up doing, make sure to enjoy some well-deserved, quality time with family and friends!