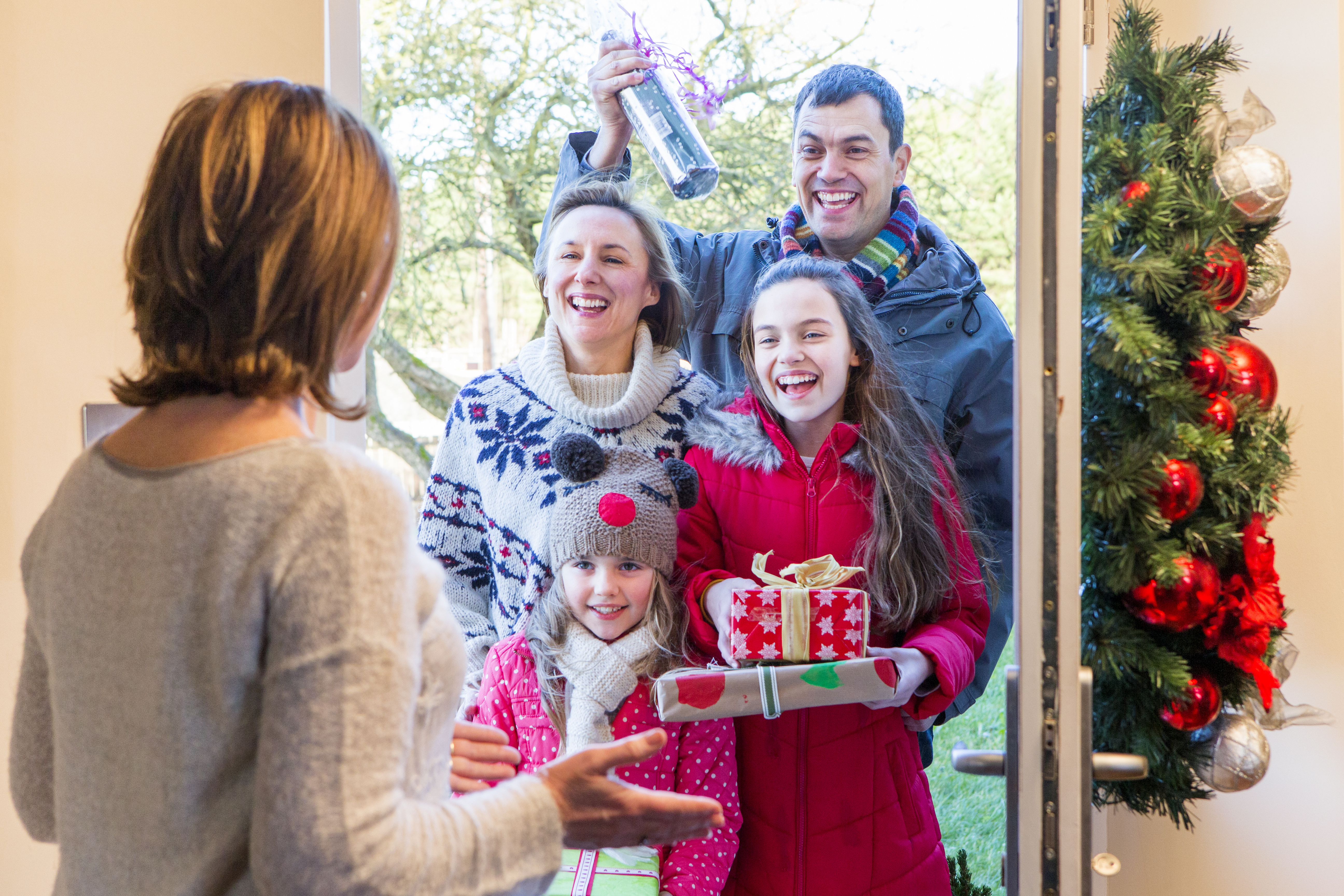 A housewarming is one of the most enduring, festive customs, with its roots going back to medieval times when firewood was given as a gift to celebrate and literally warm a new home.
While the tradition has evolved, it remains a celebration of a person's new home and is an opportunity for you to celebrate a friend or a family member's move to their new home with a special gift. And keep reading for a chance to win a Nespresso Coffee Maker!
Tried And True Homeowner Gifts
Whether it's a housewarming or hostess gift, finding the perfect personalized gift can be tricky, just remember there's no right or wrong. In fact, often simpler is better. So, if you're not sure where to begin and what to look for, these tried and true practical gift ideas are a wonderful way to say "welcome home."
Food For Thought
Traditionally guests brought food to a new home, each item had its own meaning .
Artisan Bread: "So your cupboards will always be full".
Gourmet Salt: Given with the message "That life may always have flavour", can also represent added luxury or flavour to life.
Natural Honey: "So that you may always enjoy the sweetness of life
Olive Oil: "May you be blessed with health and well-being"
Put together a Gift Basket with all these staples, include a card with the meaning of each, for a truly unique gift.
Any Celebration Calls For Wine
When you are shopping for a gift to celebrate a new home, including a bottle of wine is a popular choice. Wine adds a touch of sophistication to your housewarming gift while giving you the opportunity to include other complementary items that can include such things as cheese and chocolate. And if they're not completely settled and are still unpacking, don't forget a corkscrew!
Finding a local winery is always a nice idea. Try these ones close to our communities in:
Midhurst – Heritage Estate Winery & Cidery in Barrie
Aurora – Yonge Street Winery (only minutes away)
Port Perry – Ocala Winery
Pickering – Willow Springs Winery
Welcome Home
A new address opens the door to many possibilities . An address sign for their door, or their mailbox is a great idea. Perhaps a welcome mat is more your style. Tis the season for Christmas décor, take a picture of their new home and create a decoration. If you've got time to order some personalized stationery, here's a gift they can use for sending thank yous and notes to friends far away!
House Plants – give the gift of green!
Not all new homeowners are born with a green thumb. But fortunately, there are plenty of beautiful, hard-to-kill houseplants that make the perfect housewarming gift: Snake plants, Spider Plants and Aloe Vera, are pretty hardy plants that bright up the home. Add a nice pot that matches their décor and you've got a gift that will be life and joy into the home.
Practically Speaking
It's a thoughtful idea, and truly a welcome surprise when a guest comes with something you really need. Here are the top 5 things every new homeowner needs and probably doesn't have:
1. Fire Extinguisher – can be a real lifesaver , and an essential in every home.
2. Garden Set – for some new homeowner this will be their first garden, so even a starting set will be appreciated!
3. Rechargeable Flashlight – No fumbling around in the dark trying to find replacement batteries for a rechargeable flashlight
4. Herb Garden If your host is a foodie that loves cooking (and eating!!!), consider indoor herb garden gifts as a unique alternative.
5. A New Coffeemaker – the ideal way to start the day. And we've got a special treat for you, or for you to surprise someone special – a Nespresso Coffee Maker, a housewarming gift from Geranium. Simply email us at social@geranium.com and let us know what you look forward to a new home for a chance to win* this coffeemaker!!
Welcome To The Neighbourhood
If the homeowners are new to the community, a gift card for a local business or restaurant is a wonderful idea. Not only does it give them a chance to try out new places, but it helps support local business!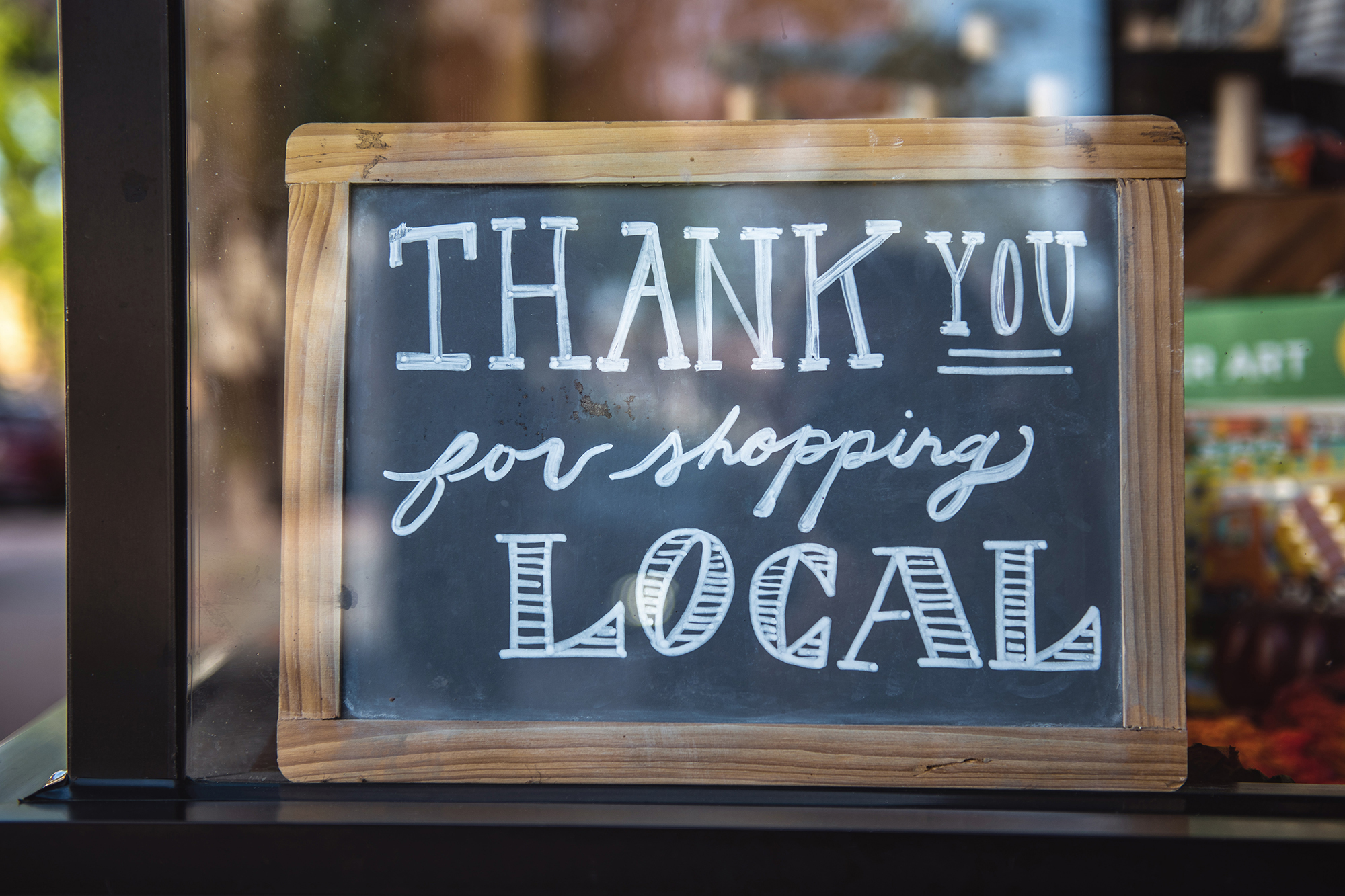 Since 1971 more than 8500 homeowners have celebrated their move to a new Geranium home.
And with current communities including Midhurst Valley in Springwater, Allegro in Aurora, Asprey Towns in West Pickering and Courts of Canterbury in Port Perry we will soon be celebrating dozens of new housewarmings in a community near you.
*By emailing to win the Nespresso Coffee Maker, entrants give Geranium permission to use the winner's name for winner announcements on social media. No purchase necessary.