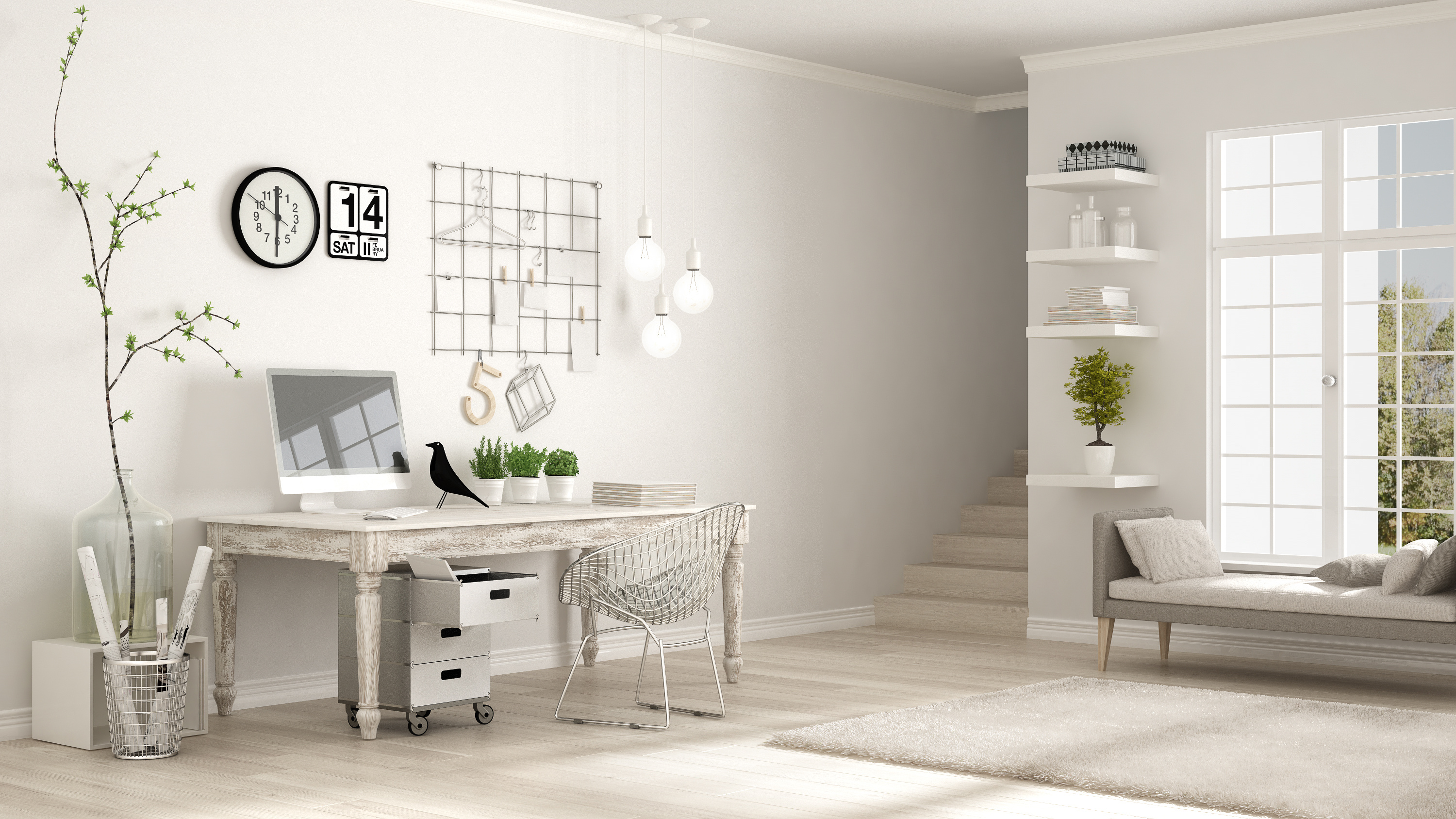 Light, airy and a wee bit daring, these 2022 interior design trends will give your home an Instagram-worthy makeover. From timeless classics, to retro surprises, there's no shortage of fun and exciting ideas for your living space.
Everything Old Is New Again
Adding retro and antique items to your decor has never been more popular, with many young people scouring antique stores, auctions and vintage websites for that perfect piece of history. From mid-century lounge chairs to 1800's farm tables, these days anything goes, but don't overdo it – one or two key pieces is usually enough. And don't mind those nicks and scratches, in 2022 patina is definitely on-trend.
Light And Airy Is The Key
The clean and bright Scandinavian style is still going strong with light coloured wood floors, white walls and a neutral colour palette. Think 90% white, 10% colour. Natural materials like wood, stone and cork all work together to complete a harmonious aesthetic.
One advantage of this style is that letting your furniture and accessories do the talking with bright punches of colour gives you the freedom to change things up with a minimum of effort. A splash of burnt orange, anyone?
Colours Of The Year
This is the time major paint manufacturers announce the new colour trends for the coming year. We did a little research and discovered that a similar shade of sage-hued green appears on the list for Dulux, Benjamin Moore and Sherwin-Williams for 2022. Dulux describes Olive Sprig as relaxed yet enticing, brightening any space with organic liveliness.
Sherwin-Williams describes their colour of the year, Evergreen Fog, as soothing, subtle and a perfect shade to freshen up any space.
October Mist is Benjamin Moore's colour of the year. A gently shaded sage which quietly anchors a space, while encouraging individual expression through colour.
Whichever colour you choose, a fresh new look will make guests green with envy.
Multifunctional Rooms And WFH Spaces
Many of us are still working from home in 2022, and creating the perfect working space is definitely a top of mind design trend.
While many don't have the luxury of dedicating an entire room for an office, there are a variety of innovative solutions for carving out your own space.
From room dividers to fold-away desks, there many options to make a dining room, closet or guest room perform double duty. Often those overlooked corners – like under a staircase – can be converted to a chic office space with a vintage writing desk, some bright new paint and a little imagination. And don't forget vertical space. Platforms, ladders and built-in bookshelves and desks can make the most of rooms with high ceilings. For storage, select stylish containers that can double as decor. For more inspiration have a look at our earlier blog on creating the perfect home office.
Paint It Black
If all those white walls and light floors seem too subtle for you, don't despair. 2022 will also see the rise of high-contrast decor. Though best used in small doses, black accents are punchy and powerful and can add some excitement to a room. Try painting the door or window trim black or reupholstering an antique chair in black fabric.
If you're feeling more adventurous, paint a kitchen wall black or add black cabinetry contrasted with white quartz countertops. The result is certainly dramatic but also surprisingly luxurious, inviting and livable, especially when paired with rustic, textured wood.
Back To Nature
The perfect complement to natural materials is to bring the outdoors in with a variety of authentic greenery. No plastic this year, please. Not only do plants add warmth and vibrancy to a room, they help purify the air. But don't buy just any variety, make sure the plants you choose will thrive in your environment.
Olive trees are particularly popular for 2022, lending a Mediterranean vibe that brings to mind sunny days and warm nights. Rubber Trees, Palms and Snake Plants can also be good choices. We recommend asking the experts at your local garden centre what will work best in your home.
Refreshing your home with new trends is an exciting way to welcome in 2022. So dive into these trends and designs as we look forward to a happy new year!