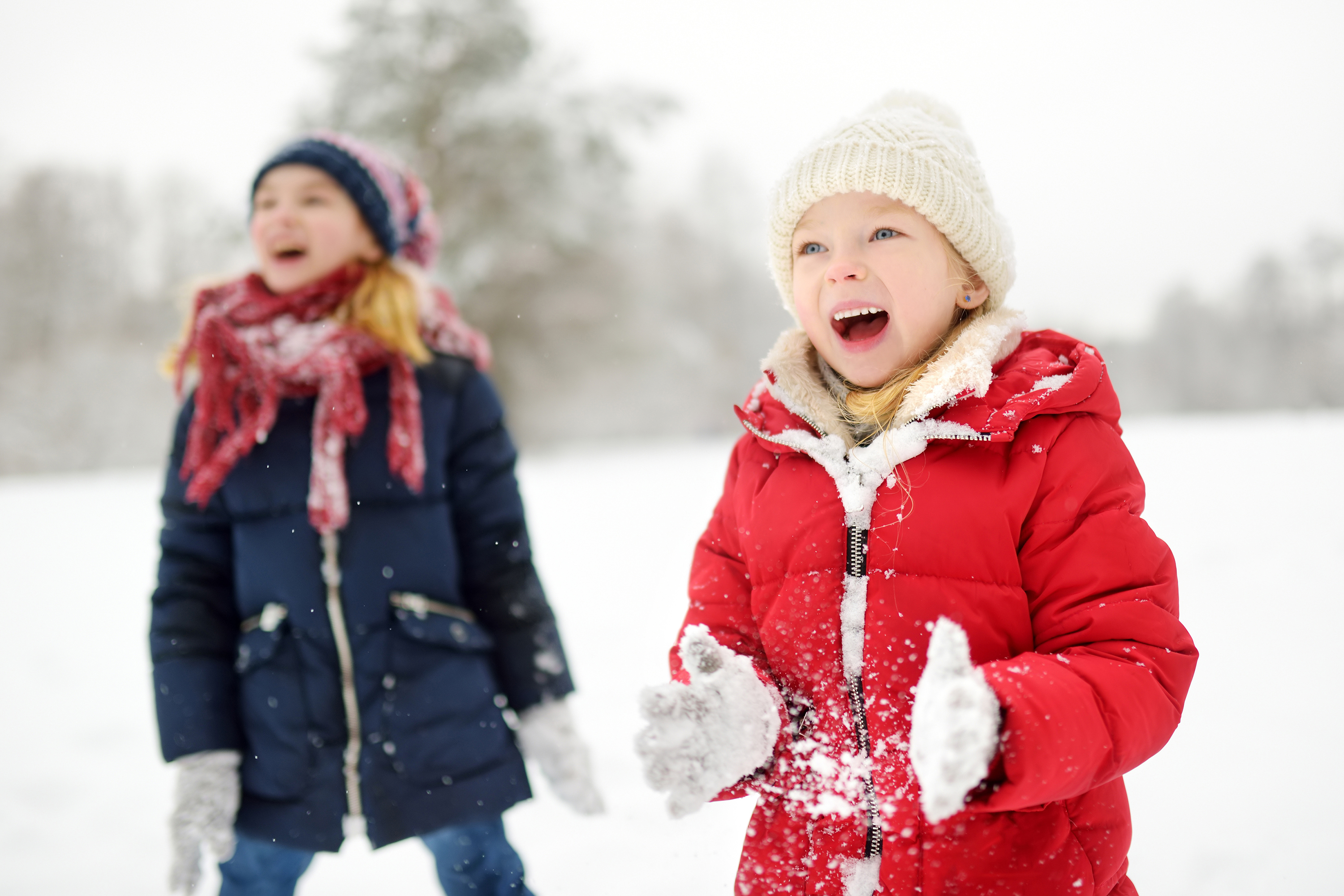 If outdoor winter fun is in your nature, Simcoe County and the surrounding area has a lot to offer! With that in mind, we have put together a selection of some favourite wintertime destinations close to Midhurst Valley and Friday Harbour, so fill a Thermos with hot chocolate, grab your snow pants and read on! ❄️
Horseshoe Resort
Looking for a fun-filled family adventure this winter? Horseshoe Resort, just over an hour north of Toronto and 20 minutes from Barrie, has something to satisfy everyone. For the downhill enthusiast, there are 29 runs for skiing and snowboarding plus Ontario's longest snowtubing hill. If cross-country is more your speed, you can enjoy more than 30 km of groomed double-track Nordic trails. But that's not all, you can also try fat biking, snowshoeing in the beautiful Copeland Forest, slopeside skating on an outdoor rink or guided snowmobile tours.
Wintertime Nature Destinations
Springwater Provincial Park , located just outside Barrie in Midhurst, is a fabulous winter destination for nature lovers. The park offers wonderful opportunities for viewing wildlife including a wide variety of bird species. In addition, you can enjoy 8km of hiking and cross-country skiing trails as well as a 1km snowshoe trail.
While Wasaga Beach is famous for having the longest freshwater beach in the world, Winter In Wasaga offers something special for everyone! This natural area of 6.8 hectares includes extensive protected wildlife habitat including endangered nesting shorebirds, making it ideal for picturesque hikes, or bird watching. The park is also home to the Wasaga Nordic & Trail Centre where families can enjoy cross-country skiing, skate skiing, and snowshoeing in a beautiful natural environment.
Arboretum Sunnidale Park
Living in the Barrie area is a walk in the park! From breathtaking nature walks to fully inclusive children's programs, Sunnidale Park provides acres of year-round family fun. The real excitement, however, doesn't start until the snow falls and Sunnidale boasts one of Ontario's best toboggan hills.
Whether you are bringing the kids or recapturing your own childhood memories, locals and sledding enthusiasts alike know there's nothing like the adrenalin rush of racing down the "Big Hill". Of course, what goes down must come up again and if the walk back to the top of the massive slope is too daunting, you can always try the adjacent smaller hill. And best of all, admission is free!
See Ontario By Snowmobile
If you are looking for something that moves a little faster, snowmobiling is a great way to explore parts of Ontario that aren't accessible at other times of the year. Did you know that Ontario boasts 49,000 km of interconnected groomed snowmobile trails, forming the world's longest network of recreational trails? Some are so wide that they're sometimes called "snow highways". There are a wide variety of snowmobiling adventures available from guided tours for beginners to wilderness adventures for experienced riders. Check out the Go Snowmobiling Ontario app to find a trail near you.
Vettä Nordic Spa
After a long day of exciting winter activities, kick back at the brand new Vettä Nordic Spa with an authentic, Finnish hydrotherapy cycle of heat, cold and relaxation. Enjoy a genuine Nordic spa experience nestled in the hardwood forests of beautiful Horseshoe Valley. This relaxing escape has crossed the Finnish line and is now open. Nothing beats the warmth of a sauna on a cold winter's day!
Geranium communities like Midhurst Valley make it easy for people to fall in love with winter in Southern Ontario. Register today, to receive updates on this upcoming Geranium community.
Before heading out on your winter adventure be sure to check for local restrictions as Ontario temporarily moves to a Modified Step Two of the Roadmap to Reopen. As always, practice physical distancing and stay safe.