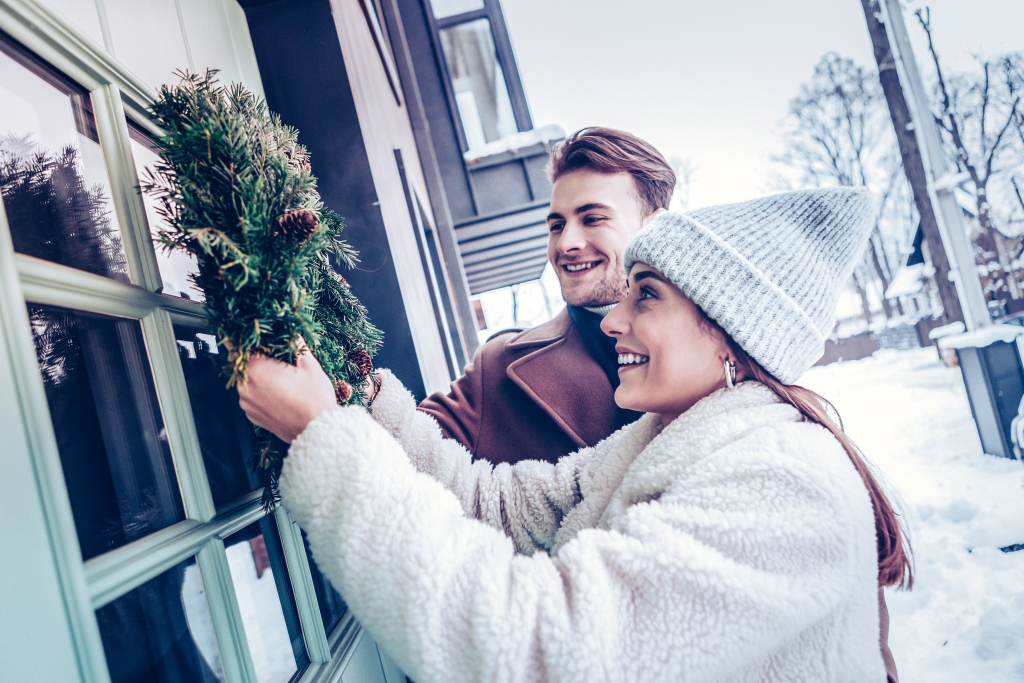 Whether it's entertaining with family and friends, hosting a family feast with your immediate and extended family, or quiet time for two, it's time to get your house in order as you prepare your Geranium home for the upcoming holiday season.
If you're a holiday pro and have been through this before, you likely have a tried and true routine that you follow year after year. But, if you're a holiday "Newbie" and are hosting for the first or second time, we've got a few suggestions to help you stay calm and organized as you ready for the best holiday season ever!
Cleaning and Decluttering
It's best to start with a clean, decluttered home, a clean slate. Be sure you focus your efforts on your home's high visibility/traffic areas, such as foyers, kitchens, living rooms, great rooms and dining rooms, and if you're planning on overnight guests, don't forget to clear out your guest room. If you declutter your home sooner rather than later, you'll only have light maintenance cleaning to handle as the holidays approach. Homemade Lovely offers some great time-saving tips.
Welcoming Friends And Family
Your front door is the first thing your guests will see, and a welcoming holiday wreath is the perfect way to say welcome home! Looking to make it yourself? Get inspiration from this easy wreath ideas.
When greeting guests, your entry foyer can quickly become a traffic bottleneck. Keep your entrance free from bulky coats and winter wear, be sure to free up closet space by removing and storing non-winter items. Don't forget to add plenty of hangers!
To protect floors from winter mud and snow, consider a small entry rug or festive welcome mat. A handy boot tray is also the perfect solution for winter footwear. If space allows, add a small entry bench so guests can sit to remove or put on their winter boots and shoes.
You'll Always Find Me In The Kitchen At Parties
As with most gatherings, don't be surprised if your get-togethers centres around your kitchen. Your kitchen will probably be working double time throughout the holiday season and counter space will be at a premium, so be sure to clear off as much clutter as possible , and consider storing the non-essentials.
Santa's not the only one who should be checking his list twice. Whether you're planning a casual get together with a selection of cocktails and hors d'oeuvres or a family feast with a turkey and all the trimmings, plan ahead and make a list of all the ingredients and see what needs to be stocked up in your pantry. The more you can buy ahead of time, the less likely you'll be doing a last minute run to the store.
Make Room For The Tree
Traditionally, most living areas are arranged with a focus on the TV and fireplace. But as the holidays approach, you'll want to make space for, and adjust your focus on, your Christmas tree. Most Geranium homes feature a minimum of 9-foot main floor ceiling and many great rooms boast soaring cathedral ceilings, so there's plenty of height for your tree, but be warned, a bushy 6-or 7-foot tree takes up a lot of room, a good rule of thumb is to go tall rather than wide. And consider taking some furniture out of your room just for the holidays. Here are some more tips for arranging your room around your Christmas tree: link
If a big tree won't fit, or you're looking for a more sustainable option, decorated miniature potted trees can be placed on either side of your fireplace to create a lovely focal point.
Make It A Party
Each set of holidays has its own set of decorations, themes and traditions. And no matter how you choose to celebrate, spending family time decorating and preparing is one of the easiest ways to get into the holiday spirit. So why not kick off the season with a holiday decorating party?
Whether it's just you, a rum and eggnog and your favourite holiday song list, or a group of family and close friends, a decorating party is a great way to kick off the holiday season in your new Geranium home.
Playing host in your new home is a wonderful experience, and with careful preparation and some organization you can look forward to a memorable time with family and friends. Happy Holidays!