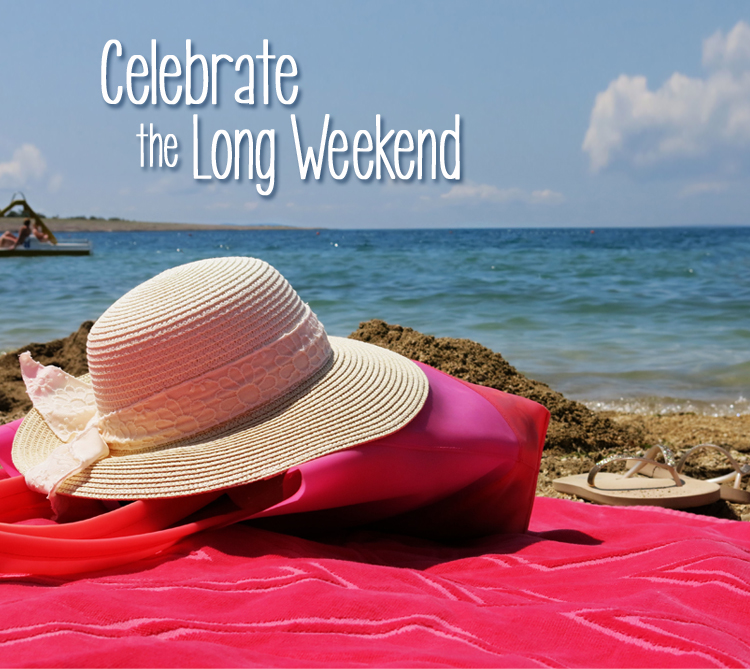 The long weekend is almost here!  And if you're like many people, you probably haven't had the time to plan any type of getaway or vacation. Have no fear, there are better days to come – they're called Saturday and Sunday (and holiday Monday!)
So, if you're looking for some last minute travel ideas for the weekend, look no further, we have some fun suggestions for the family to #celebratesummer – without booking ahead.
Day At The Beach
Life's a beach and you should just be playing in the sand. This summer, explore the many beaches in Southern Ontario and experience the most fun in the sun! From Port Hope to Port Stanley – here are a few of the best Ontario beaches that you may have overlooked when planning your summer vacation.
CN Tower's Edgewalk
Do you live life on the edge? If so you need to check out the CN Tower's Edgewalk, billed as Toronto's tallest attraction. Visitors walk in groups of six, while attached to an overhead safety rail via a trolley and harness system. Those who dare can take a walk on the wild side and test their limits. It's suggested you buy your tickets online before tackling Toronto's most extreme attraction.
Ripley's Aquarium
If you prefer to experience adventure and excitement with both feet firmly on the ground – Ripley's Aquarium in Toronto may be a better fit for you and the family! Experience the aquarium's unique aquatic animals and discover the underwater world! North America's longest underwater viewing tunnel lets you explore Dangerous Lagoon, Planet Jellies, Ray Bay, Rainbow Reef and so much more. Best of Toronto has an amazing video to get a taste of what's in store. You can purchase your tickets for this attraction online as well.
Treetop Trekking and Ziplining
Don't leave the family dangling on what to do. Book a family excursion to zip through treetops and swing on ropes. Treetop Trekking of Ontario has parks in Stouffville, Barrie, Ganaraska, Brampton and Huntsville. Although you do have to call ahead, this is a great idea for a summer family adventure!
Journey Behind the Falls 
People from all over the world come to Niagara to see the mighty falls. But when's the last time you took a day to play "tourist"?  You'd be surprised at all the attractions in Niagara Falls including the Bird Kingdom, Skywheel and Helicopter Rides. Mind you, the trip wouldn't be complete without taking the Journey Behind the Falls. There you'll experience the awesome spectacle of one-fifth of the world's fresh water crashing down to the basin below.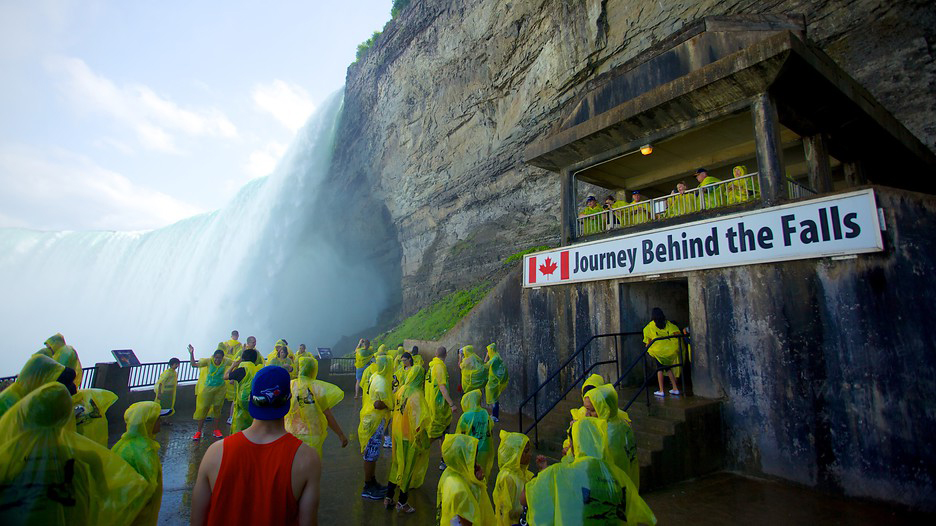 Segway Tours
Whether it's Blue Mountain, Horseshoe Resort, Niagara or even Toronto's Distillery District. Touring on a Segway is a unique way to see the sites and there are many Segway rental places throughout Southern Ontario. Segway of Ontario spends a few minutes teaching guests to ropes of riding segways, then continues to charm guests with interesting facts and stories about the district! There is even opportunities to go off-roading in one of the coolest 2-wheeled adventures you can experience in Ontario. Even Paul Blart would be jealous!
Trails and Paddling
There are so many places to go throughout beautiful southern Ontario for hiking or for a canoe ride. Some of Ontario's best paddling can be found in Bruce Grey Simcoe County. This website shows you the many trails and water routes throughout the region, whatever way you want to explore – canoe, kayak or paddleboard.
Staycation
For those who would just prefer to stay close to home for the long weekend – have a look to find out what your community has on the go. Many places offer outdoor movies, concerts in the park as well as area attractions. Planning a party? Check out our earlier blog on summer entertaining tips. It's amazing how much fun making s'mores can be!
If you do plan on doing some travelling this long weekend don't forget the tunes! Here's a list of 25 essential songs for any driving trip.
So whether you're staying home or planning an exciting road trip, enjoy the weekend and take lots of pictures! When you do be sure to share them with us for a chance to win great prizes in our #CelebrateSummer contest.