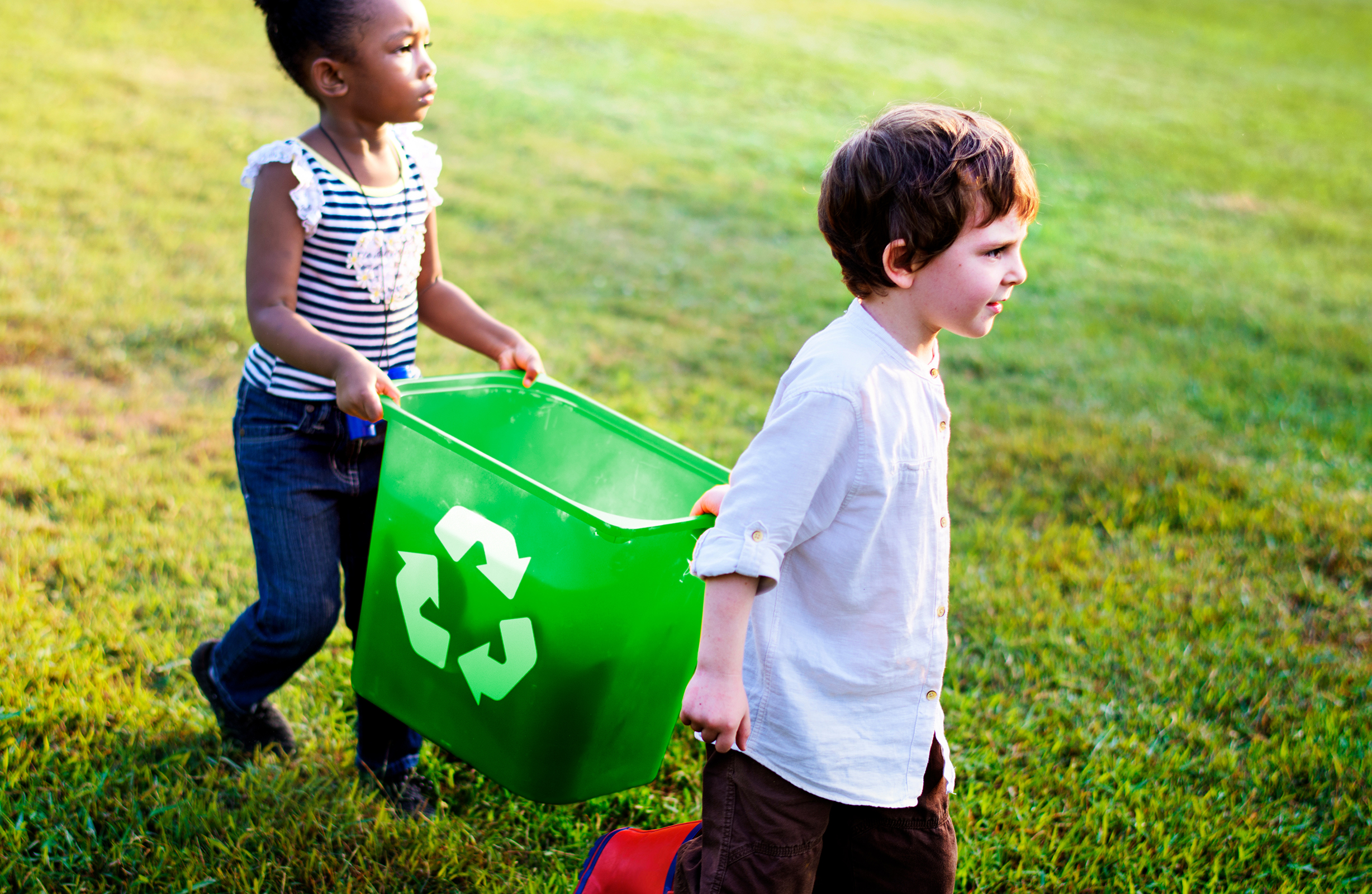 There are lots of ways that you and your family can lead a more sustainable life in your own home and the best part is, being environmentally friendly also makes good economic sense.
Here are a few of our favourite ways you can help leave the earth a greener place.
Recycle ♻️
This may seem like an obvious one, but it's important to know which items can be recycled and exactly where they need to go. Most areas have websites to help with this, like York Region's handy guide to help you understand what to put in your blue box, and your compost and green bin. If you're still not sure, consult the Bindicator to find the best options for disposing of any item.
Recycling works best as a family activity, try this DIY Home Recycling Centre project to make sorting fun for the kids and easier on the eye! And be sure to check out our Beginner's Guide to Composting for more tips.
Eco-Friendly Home Accessories
Thinking consciously about the products you buy for your home, including how and where they were made, is another way to create a more sustainable footprint. From furniture to candles to bedding, with a little research it's easy to find environmentally-conscious products.
Here's a great list of eco-friendly vendors to keep your home stylish and green.
Another option, go Vintage! Buying second-hand, beautifully made products is just another form of sustainability. Check out your local thrift store, your area ReStore or explore online to find amazing, one-of-a-kind items for your home. You may not get lucky every time, but the search is what makes it fun!
Make Your Own Cleaning Products
The chemicals used in many cleaning products are often far from environmentally friendly. But don't worry, there are many cleaning products you can make at home using ingredients you may already have. Not only will it help the planet but you may save a few dollars too! Here's a list of 27 DIY cleaning products to try.
Conserve Energy at Home
Conserving energy can be as simple as turning the heat down a couple of degrees or switching to LED lightbulbs. DYK on average, LED bulbs consume 80% less energy compared to traditional bulbs and they emit less heat so your air conditioner doesn't have to work as hard.
Be sure to unplug electronic devices like TVs, computers and cell phone chargers when not in use since they continue to draw "Phantom Power" if left plugged in.
If you are in the market for new appliances, the Canada Energy Savings program offers rebates to help make energy saving products more affordable.
Here are some more great tips for saving energy around the home.
Prevent Food Waste
Switching to a zero-waste lifestyle doesn't happen overnight, but there are some simple things you can do to take your first steps on this journey. For instance, throw half-used vegetables, produce trimmings, and chicken bones into a bag in your freezer. Then, on a rainy day, add water and boil them in a large pot to create a delicious and nutritious homemade stock to use in soups, stews, and more. You'll be amazed how much better it tastes than canned or dried stocks!
Here are 10 more ways you can waste less and save more.
Plant a Vegetable Garden
It doesn't get more local than picking fresh produce from your own backyard. If you've never tried growing your own vegetables, give it a try this spring and discover how rewarding (and delicious!) it can be to reduce the carbon footprint on veggies traveling from farms to grocery stores. Plus, they will be much fresher and grown without pesticides. Here's a simple Vegetable Garden Planning Guide for Beginners. Get the kids involved and see how much fun it can be to grow your own food.
There are many simple, easy ways to move toward a greener life. By making just a few of these changes your family will be on a path to a more eco-friendly way of life!