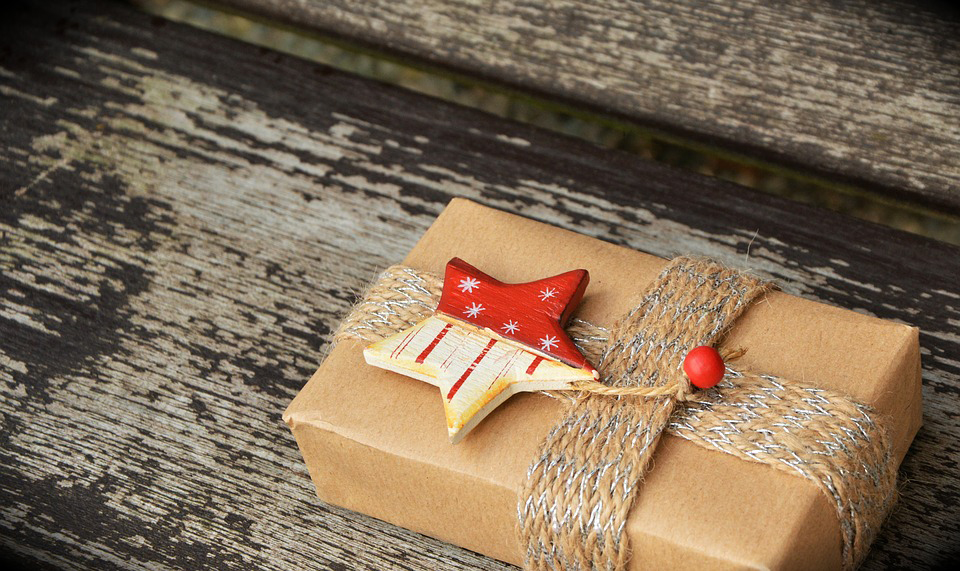 Tis the season of giving! You've found the perfect present, but are you having a bit of trouble making the gift look as good on the outside as it looks on the inside? Here are some great, unique gift wrapping ideas guaranteed to be a hit!
Make it Eco-Friendly
Do you have an eco-conscious person on your list, or are you looking to reduce your carbon footprint? So you didn't save your wrap from last year, no problem, there are lots of options for eco-friendly wraps. Make it a two-in-one-gift by wrapping with fabric, like a scarf. If you have old maps and calendars, they make great wrapping paper as well. Try using jars or other household items that need only a ribbon to make it work!
Try out Washi tape
Washi tape is cute, affordable, and super versatile – which makes it the perfect thing to add to your gift wrapping supplies. There are so many things you can do with it to make your wrapping unique. Don't limit yourself to using it just on gifts; try it out on all of your holiday decorations. You can find Washi tape on Amazon, Michael's, or your own local craft store.
Interactive Gift Wrap for Kids
Is there a child in your life who is too excited to wait to open presents? Keep them preoccupied by having them make their own wrapping paper. Simple blank white or brown paper with some crayons is great for those impatient and excited children, and makes a cherished gift for grandma and grandpa.
DIY Gift Bag
In a pinch for a gift bag? Don't worry, you can make your own. Grab your favourite wrapping paper and follow these easy steps to make the cutest do-it-yourself gift bag.
Share Memories
What better way to show someone they are special than to add photos of your favourite memories to your gifts? This sentimental touch will mean a lot to the gift recipient. Not only does it work as a great wrap but there's also no need for a gift tag!
Using Brown Paper
Brown Paper is an elegant, versatile material for your gift wrapping. There are so many possibilities; it's the perfect gift wrapping canvas. From homemade or store bought stamps, to ribbons and garlands, to paint or greenery the possibilities are endless. The best part is you could tailor each gift to the recipient which makes the gift that much more special.
Give it a Chalkboard Feel
Chalkboard paint has been all the rage lately and what a better time to make an impression than by bringing the trend to your gift wrapping? Find black wrapping paper or gift bags, pick up a chalkboard marker at your local craft store, and get inspired!
There are endless possibilities for unique gift wrapping ideas. These ideas will help you make the wrapping just as special as the gift they are covering. Everyone on your gift list will love how much thought you put into every aspect of the present. Happy Holidays!