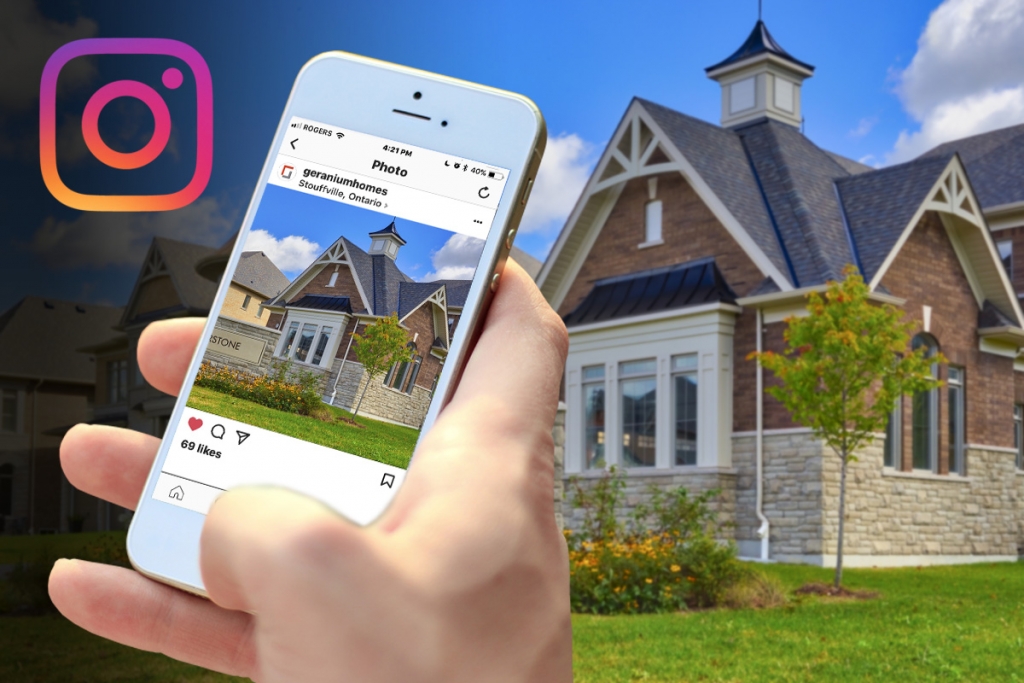 The best moments, the triumphs, and the milestones are captured by our cell phones. Instagram has made it easy to celebrate our lives. So, as we say good-bye to 2017, we thought it would be fun to take a look at our favourite Instagram moments of 2017.
1. Here's to 40 Years
As Geranium celebrated 40 years, we gathered our Geranium family together for a fun post unveiling our new look and kicking off our 40 Year Anniversary celebration.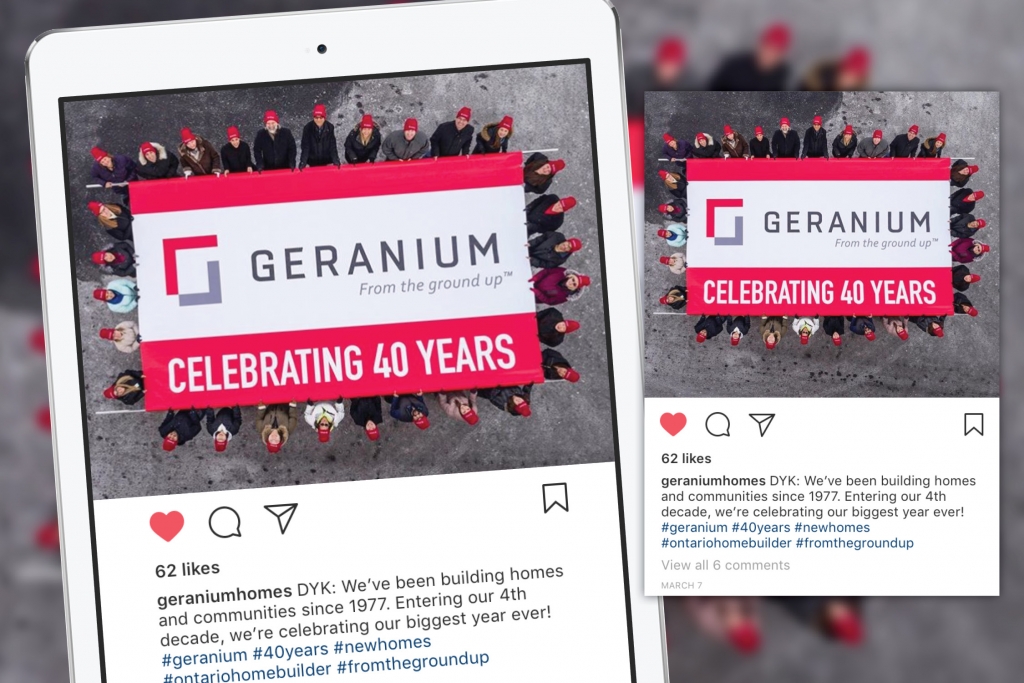 2. Geranium Hockey Night
Our Geranium family showed off their team spirit and teamwork at our annual hockey night. What a blast!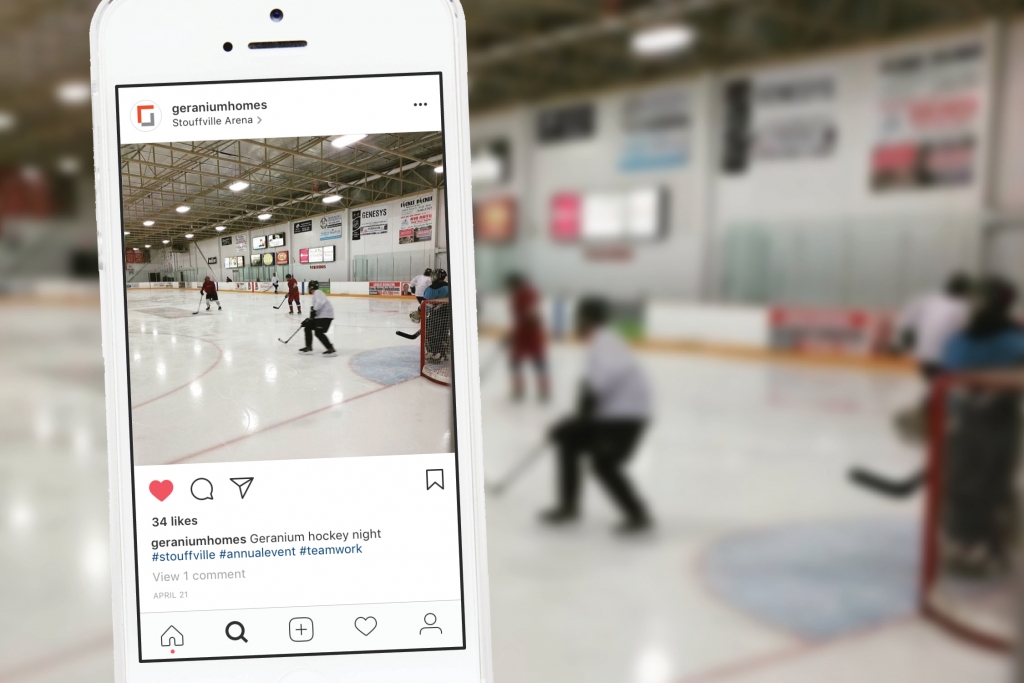 3. #TakeoverTuesday
As part of our 40 Years Of Giving, we gave our charities the opportunity to take over our page for the day. Thanks to WaterAid, Sketch Toronto, Amici Camping Charity and Special Olympics Ontario for taking part in the fun.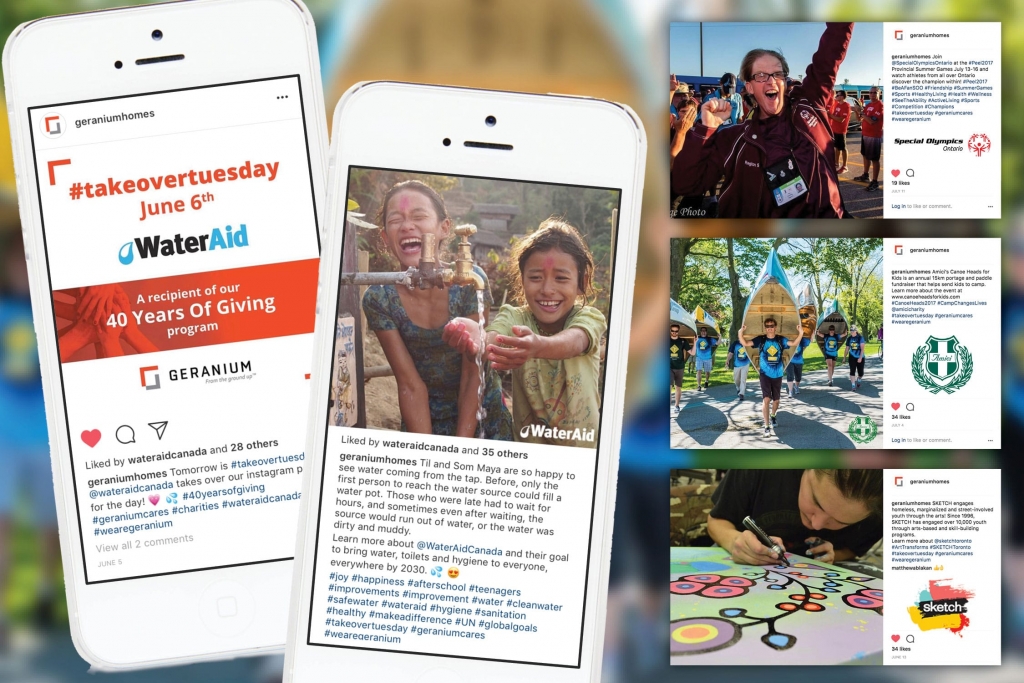 4. Happy Birthday Canada
In honour of Canada's 150th birthday we launched our #SHOWYOURREDANDWHITE contest and invited everyone to share their Canada 150 moments. We received many photos it was hard to choose, but our Grand Prize winner Julie was kind enough to send us a photo of her family enjoying their new Muskoka Chairs.
5. Summertime Fun
Our Instagram page lit up with smiling faces as we shared our memories of our 10th Annual Community BBQ in the Neighbourhoods of Cardinal Point. Soon after the Town of Whitchurch-Stouffville kept the community fun going with a glimpse at the Food Truck Frenzy.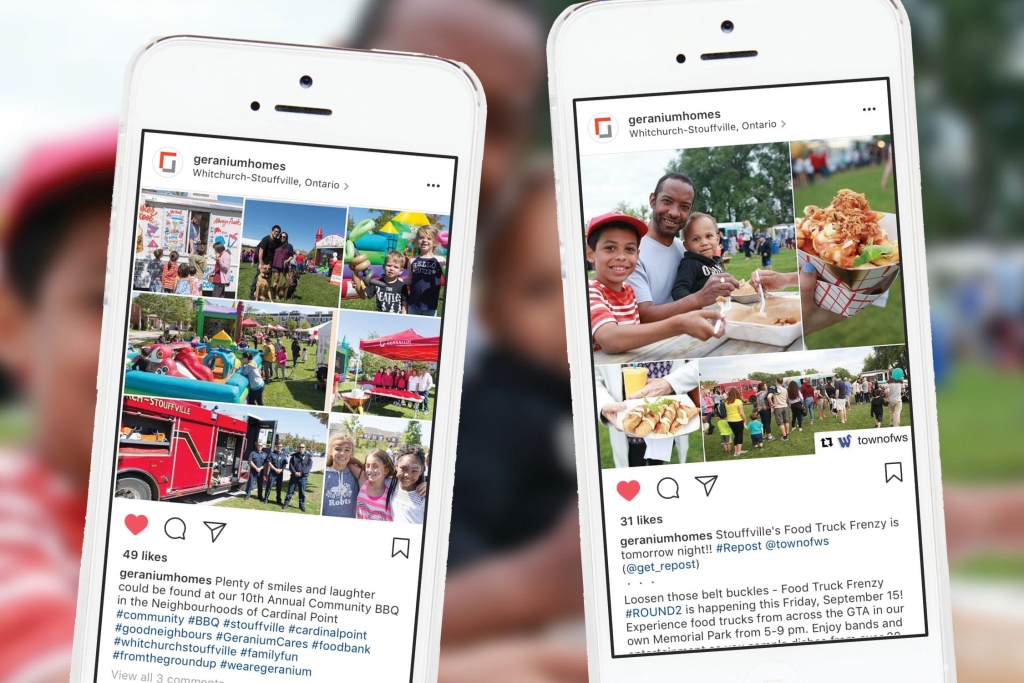 6. This is Allegro
We were excited to launch our stunning new master-planned community Allegro in downtown Aurora this spring. It is the epitome of luxury and location in perfect harmony.
7. Keeping Up The Pace
Excitement is building as we kept our Instagram family up to date on the construction of the Pace on Main. The first boutique style condominium for downtown Stouffville.
8. Awards Night
We were honoured to be recognized and awarded Best New Homes Sales Office for Vista Flats and Towns by the Ontario Home Builders Association this year and Project of the Year by the 37th annual BILD Awards.
9. Charity Begins at Home
Thanks to our homeowners, partners and trades, once again we were able to help the Stouffville Food Bank in time for Thanksgiving.Geranium!=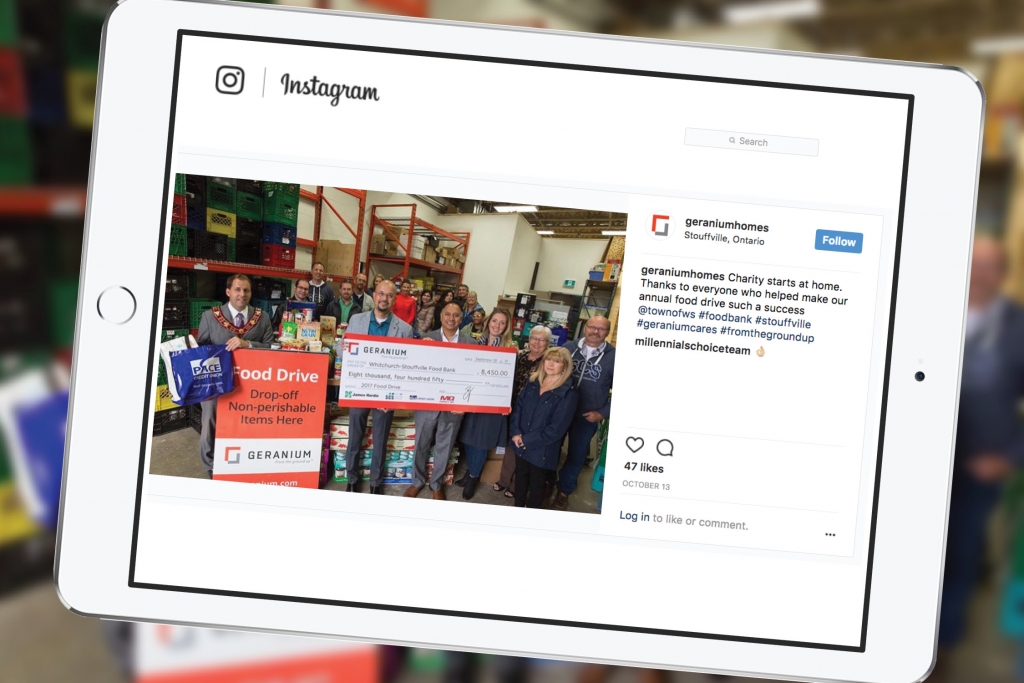 10. Looking Back and Looking Ahead
One of our most popular posts of the year, was a look at one of our homes in Forest Trail Estates. As we look ahead to all that's in store for 2018, it's nice to look back at the beautiful homes, the friendly neighbourhoods, and the good people that make it all part of Geranium!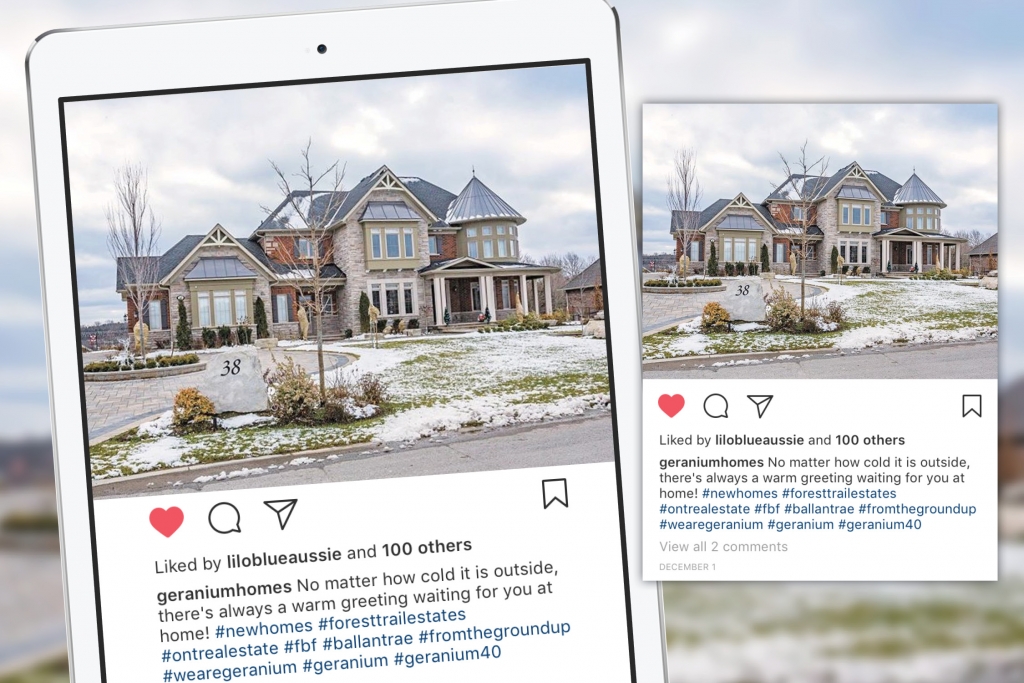 We're looking forward to what 2018 has in store for us. Happy New Year to you and your family from Geranium.