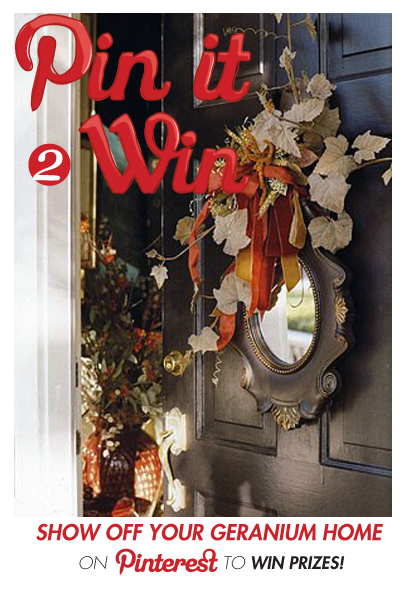 How many times have your been on a website and thought .. Wow! I love that paint colour, that room design or delicious recipe … and then when you go back later to look at it or try it.. you can't find it? Now I have my own virtual filing cabinet. Pinterest!
Pinterest! It's so simple to do. When you're browsing on the web and find something you like, you click the Pin It button you've installed on your browser . The photo goes on one of your "boards" on your own personalized Pinterest page. You can make up your boards to keep everything filed easily i.e. Recipes, Gardening, Decorating Ideas, Places to Visit, Dream Home. The possibilities are endless.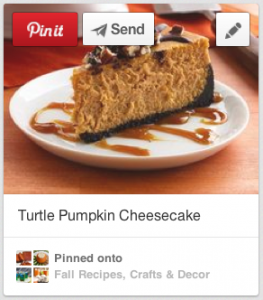 And each pin takes you back to the original website! So later on, when you want to actually make that recipe for pumpkin cheesecake – you just go to your Dessert Recipes board and click on the photo. It will take you right back to the recipe on the original website.
You can also look for photos and ideas on the Pinterest site itself. No matter what you're interested in, or are looking for, you can probably find it on Pinterest.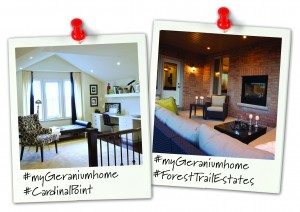 And if you're using it to find something in particular guaranteed there will be pins and board for that. I've searched for everything from how to get rid of candle wax to gluten-free appetizers, from paint colours for my bedroom to halloween costume ideas!
We've also just launched our own Pinterest contest to encourage all Geranium homeowners to show off their Geranium Home.
Hopefully you'll give it a try, we'd love to share your pins!